I love to travel.  It's one of those things I really wish I could do more often.  There's nothing that compares to a nice, relaxing vacation.  Unfortunately, traveling is often way down on the list after all of life's other priorities.  It's always been that way, and I don't like it! Because of this I came up with a plan to save money exclusively for trips.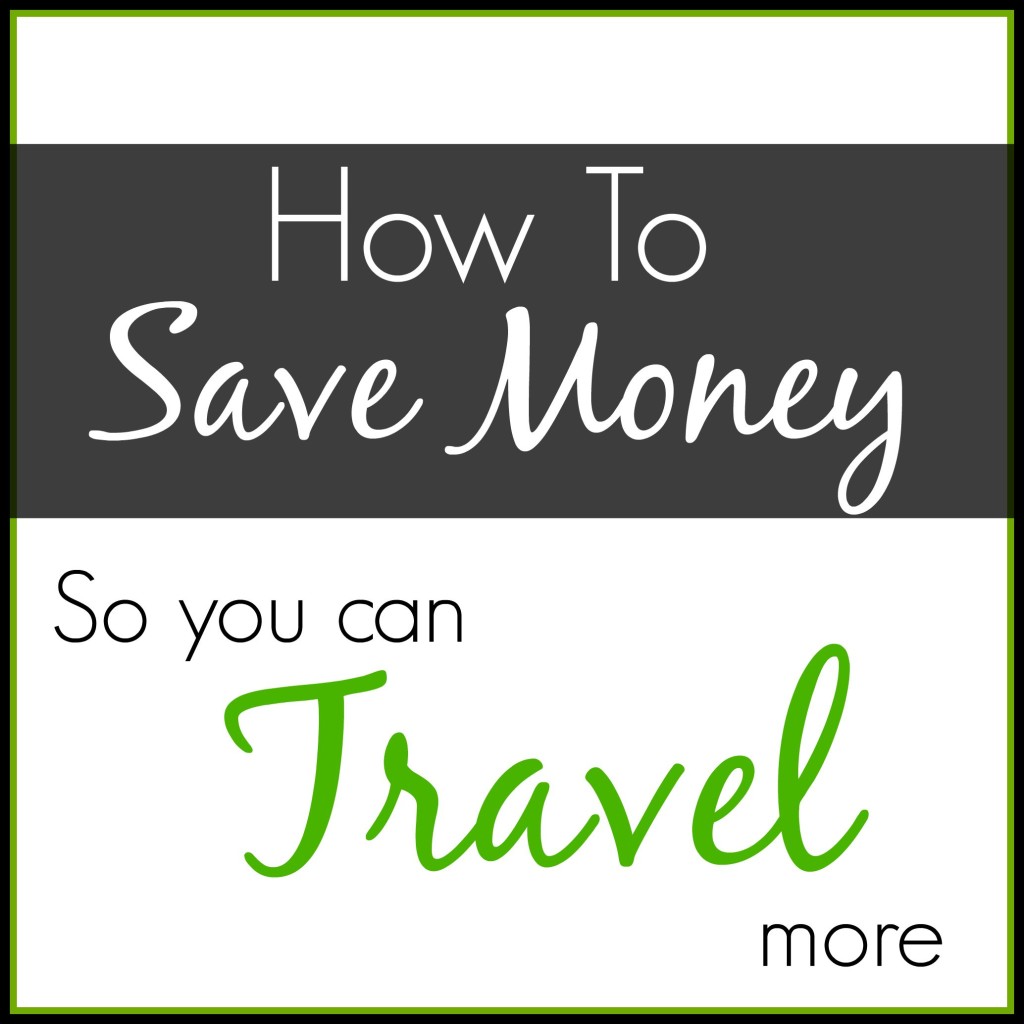 The first thing I did, was find a jar so I could start a "Travel Fund".  It's a simple glass mason jar.  I like that it's glass because I'm always able to see just how much I've saved up.  After designating a "Travel Fund" jar, I needed to get some extra money to start filling it up!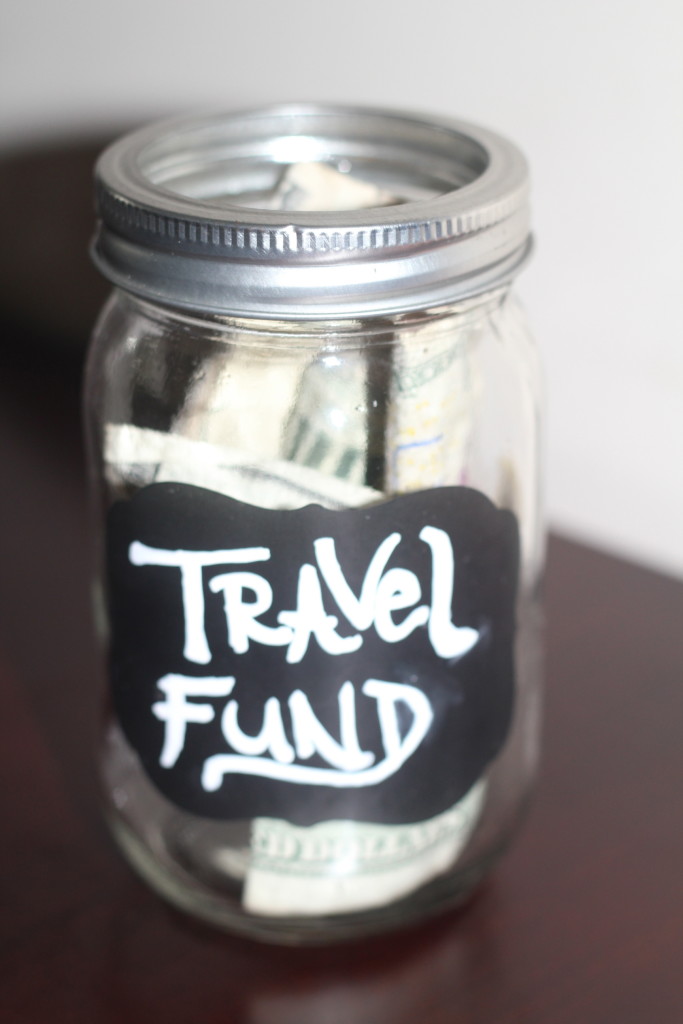 Where does the money come from?
Extra cash – From time to time, if I have some extra cash in my wallet, instead of spending it on eating out or a new outfit, I put it in the jar.  Every little bit helps.  Once it's in the jar, it's there to stay.  I don't touch it.  I'll only remove the money when it's time for our vacation.
Spare change – My husband saves all of his coins.  Unlike me, he never pays with coins.  It doesn't take very long for him to fill a jar.  The last time his jar was full, he had about $400 worth of coins!  We plan on exchanging his jar of coins for cash and adding the cash to our vacation fund.
Recycle– We save cans, glass and plastic bottles so we can turn them in to be recycled.  Although we don't get a whole lot from recycling, it's nice to know we're helping the environment while earning a little extra cash.  I usually turn our recyclables in a 2-3 times a year.  Most times, we get over $100.
Rental Income- We recently bought a multi-unit rental property.  Our rental income pays for the mortgage, and we have a little left over each month.  A portion of the extra money will go into our travel fund.  I know not everyone has a rental property.  If you don't, would it be possible to rent out a room in your home?  My mother-in-law rents out a room in her home.  Since all of her kids are grown and on their own, the room was just sitting there unused.  She makes a decent amount each month by doing this.  That extra money could bring a nice boost to your travel fund.
Before you start saving, you have to GET OUT OF DEBT!  If you're in debt, you should definitely try to take care of that first.
Since I just started our Travel Fund, I won't have enough this year for a really big vacation.  Instead, I've decided on a staycation.  We'll spend a couple nights at a hotel here on the island. Staycations are fun, relaxing, and we're able to save some money as we don't have to pay for travel expenses. Airline tickets are normally one of the biggest expenses when going on vacation. Staycations cut out those extra costs, but we still have the feel of a real vacation.
I hope to save up enough money to go on some great family vacations, and maybe a trip or two for just the hubby and I.  We're hoping to go to Bali this coming summer.  My hubby loves to surf, and Bali is his dream destination!  For our next family trip we're hoping to take the kids to Disney World.  We went to Disneyland last October and we all absolutely loved it. A trip to Disneyland is a definite must for families. Get tickets for your trip with GetAwayToday for super savings!  In the future, I hope to save up enough for my dream vacation – a trip to Europe!  I would love to visit Greece, Italy, and Paris some day.
Do you have a Travel Fund?  If not, do you plan on starting one?