As my oldest is on the brink of her tween years, I'm starting to realize she needs a space of her own. A sanctuary away from her little sister. Up until now, they've shared a bedroom. We live in a three bedroom home and always used the extra bedroom as a play room. While it's worked out okay so far, some days, the non-stop fighting really gets on my nerves.
I know it's not always easy having a little sister. While they absolutely love one another, there are days when they can't help but find something to argue about. I must admit, my little six year old knows how to push her big sisters buttons. She loves getting into her sister's things and always seems to break everything she gets her hands on. Because of this, I decided to turn the playroom into her bedroom.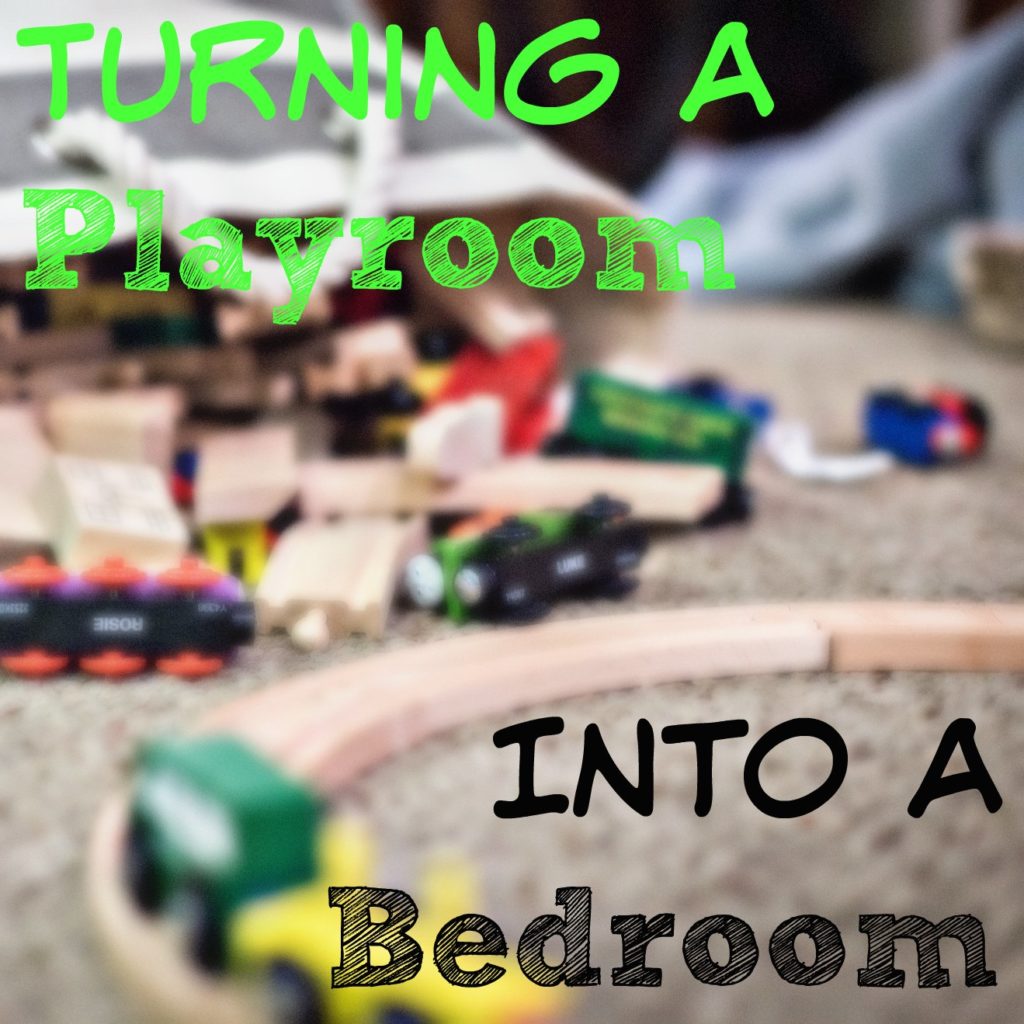 Disclosure: This is a sponsored post. All thoughts and opinions are my own.
If you ever find yourself in a similar situation, I'm sharing a few simple steps to turning a playroom into an awesome bedroom.
First things first, de-clutter! That's right, in order to transition the playroom into a bedroom clearing out a few things is an absolute must. I recommend getting 2 trash bags or cardboard boxes. Use one bag for trash and one for items you'd like to sell, give away or donate. Everything left over are things you choose to keep. You may be surprised with how fast your "trash" bag fills up. I found broken toys, tons of paper and drawings, odd pieces of toys we no longer owned and the list goes on. Toys my girls have outgrown, or no longer played with went into the donate box. In the end we had a decent sized pile of "keeps".
Once you've decluttered it's time to clean. Dust, mop, sweep and/or vacuum. Get the room nice and clean before before bringing more stuff in. Once it's clean, it's time to make the transformation complete.
Since it's the first time either girl will officially have a space of their own, I wanted to make it extra special. New bedding and curtains are an absolute must. Thanks to sites like Groupon Goods you can find everything for a new bedroom all in one place. Not only can you find everything you'd need at Groupon Goods, you'll also find it all at amazing prices.  It's a one stop shop for anyone looking to spruce up and old bedroom or beautify a new one.
Once you get a few new pieces and have moved all the furniture in, it's time to put it all together. You can still have a little play area in the room, but it'll be so much more than just a toy room. It'll be a special space to call their own.