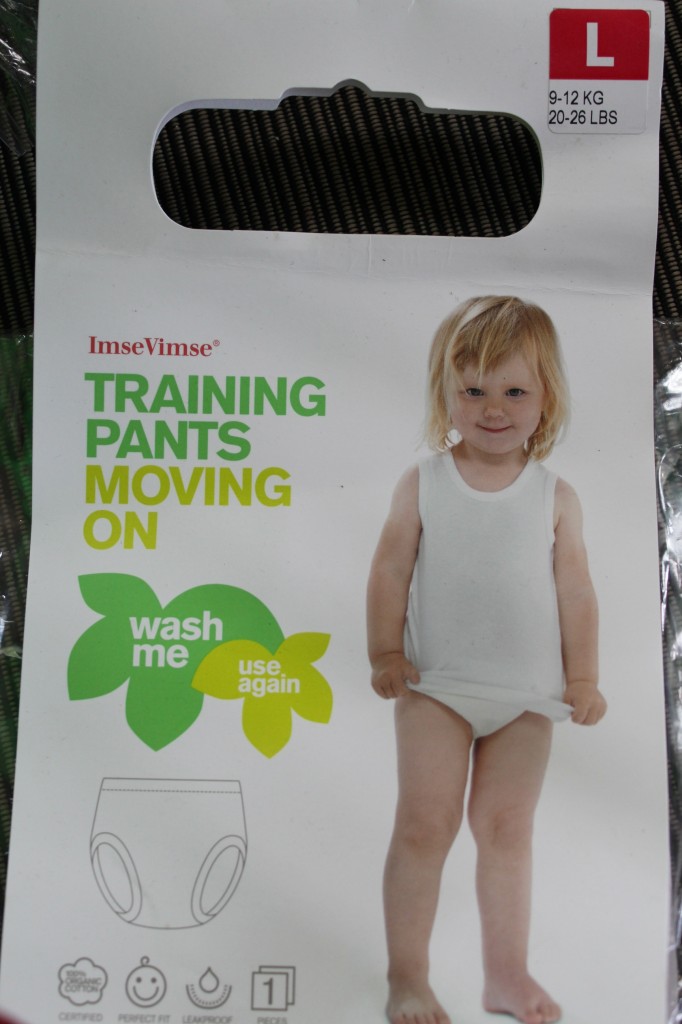 Kanai'a will be 2 in less than a week.  We've been trying to get her potty trained, but I'm not sure she's 100% ready yet.  She goes through tons of diapers as she pulls them off as soon as they get wet.  At this point training pants are a great option as diapers are so expensive, and I'd rather wash these training pants then go through tons of diapers.
I received a pair of Imse Vimse training pants from Thanks Mama.
Imse Vimse training pants are made of organic cotton.  I like that they fit well and aren't too bulky.  The soft elastic waistband allows my daughter to easily pull the training pants on and off on her own.  These training pants feature two layers of absorbent terry cloth on the inside as well as a hidden layer of polyurethane-laminated polyester which is said to help keep clothes dry.  Kanai'a has used these training pants on multiple occasions, but hasn't had an accident in them yet, so unfortunately, I can't comment on how well they absorb.  I would assume they'd help to prevent a huge puddle on the floor, but they would still leak some.  Of course, this is just an assumption.  These training pants are super soft, and seem to be very comfortable.  They come in 3 print options along with the white which is more of an off-white color.  I ordered the size large which is said to fit those between 20-26 lbs.  My daughter is about 23 pounds right now, and they are a perfect fit.  I think these are great and I will continue using them as I get this little one potty trained!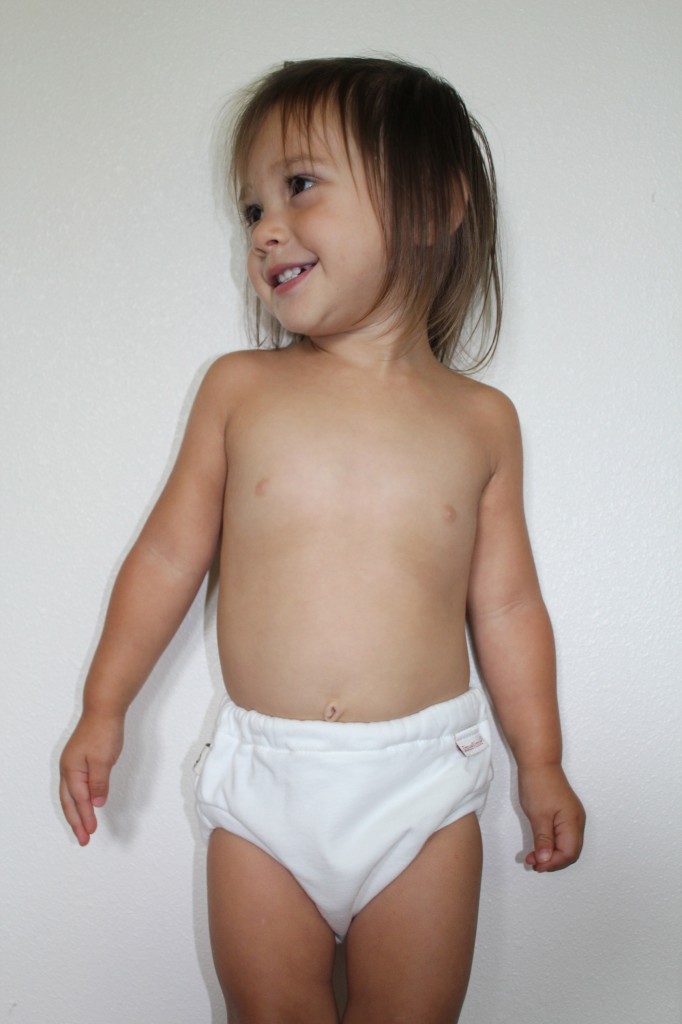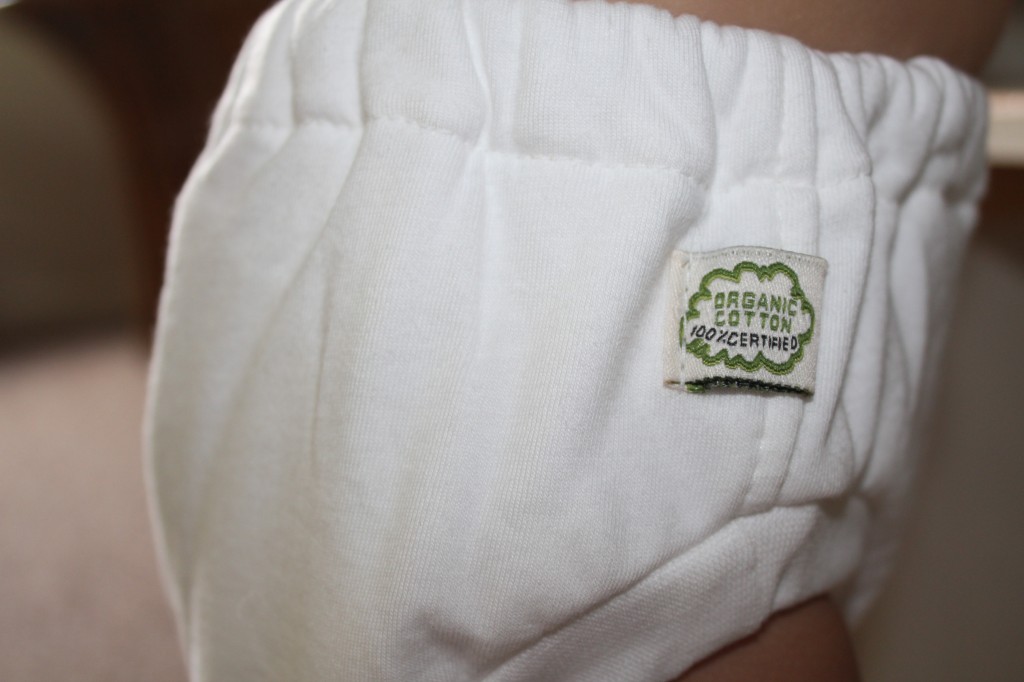 Thanksmama.com is family owned and operated natural baby store. They offer a great selection of cloth diapering products, potty training pants, swim diapers, natural baby care products, baby carriers, bibs, toys, nursery furniture and bedding, strollers and much more. They look for innovative products that are good for the baby and the environment and they never forget that most families are on a budget. That's why Thanks Mama offers the Lowest Prices, Free Shipping on orders over $60 within USA, 90 days easy returns; Buy Safe Guarantee and Price Guarantee. Thanks Mama does ship worldwide! 
Thanksmama.com is dedicated to bringing the best cloth diapers, training pants and swim diapers on the market at the best value. They have many cloth diaper packages that have volume discounts built in, many come with complementary products and make shopping for cloth diapers in bulk easy. Cloth diapers for parents that are new to cloth are also available; they are great for trying different types and brands of cloth diapers. Thanks Mama has knowledgeable customer service that would be happy to help with any questions or concerns. 
Follow Thanks Mama on Facebook, Twitter, Blog, Pinterest or Google +. They host weekly Giveaways, Contests, Sweepstakes, Twitter Parties, talk about modern family fun and challenges, natural parenting and green living. 
And now for the GIVEAWAY….
one LUCKY reader will receive a pair of Imse Vimse Training pants.  Please enter using the rafflecopter below.
*The 1st two entries are MANDATORY!!  If I don't see a comment on this post from you, you WILL be DISQUALIFIED!  Please follow directions as I hate to disqualify anyone.  Thank you and good Luck!
Disclosure:  I received no monetary compensation for this post.  I received the product for review purposes only.  All thoughts and opinions are my own.