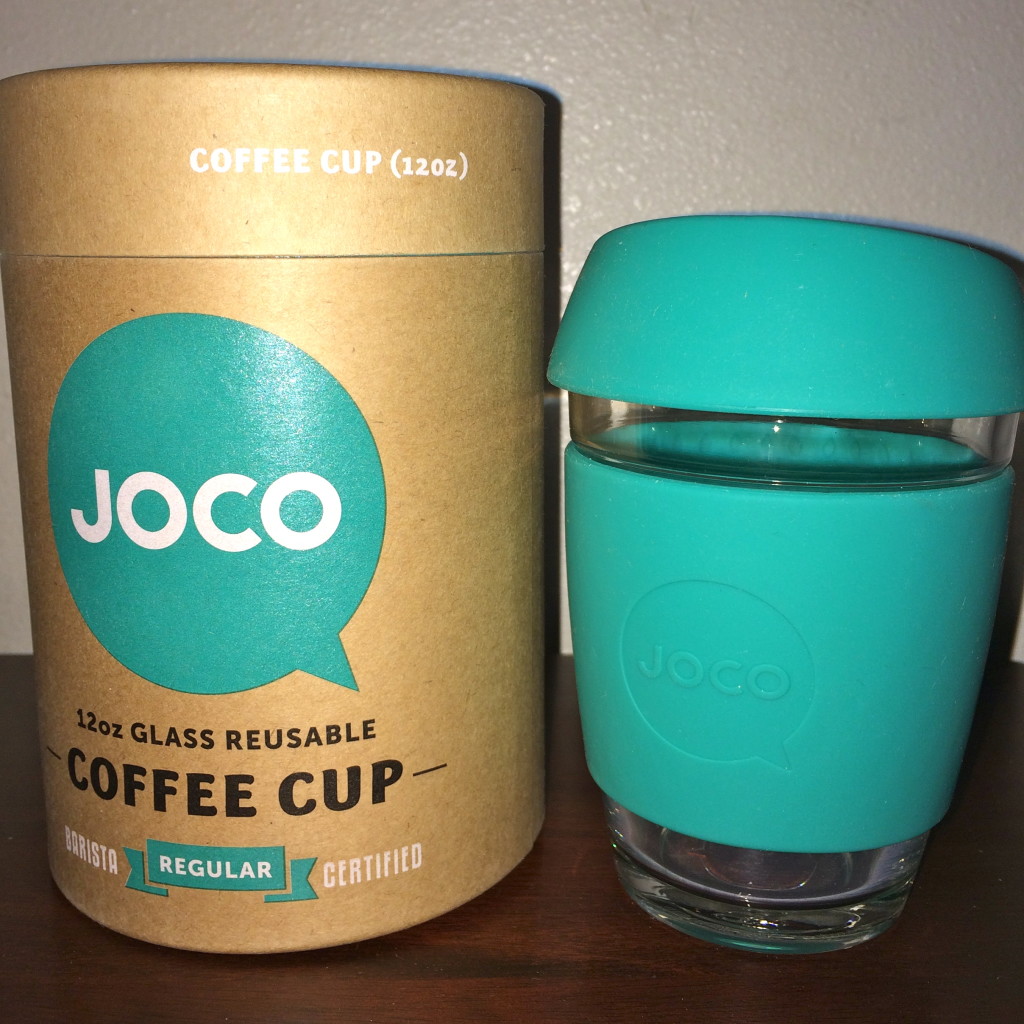 JOCO Glass Coffee Cups are a must-have for all you coffee and tea drinkers out there.  I'm not a coffee drinker, but I do drink tea, and this cup has become my absolute favorite.  Not only does it look awesome, you'll get some great benefits out of using this cup as well.
JOCO cups are made from a high-quality, thermal shock resistant borosilicate glass.  They are non-porous, lightweight, & food grade safe.  JOCO cups are very durable and you'll have no problem putting it in the microwave or dishwasher.  These cups are completely free of chemicals such as BPA, lead and cadmium so you can use them knowing you aren't putting anything harmful into your body.  JOCO glass doesn't affect flavor, so you'll taste your drink, not your cup!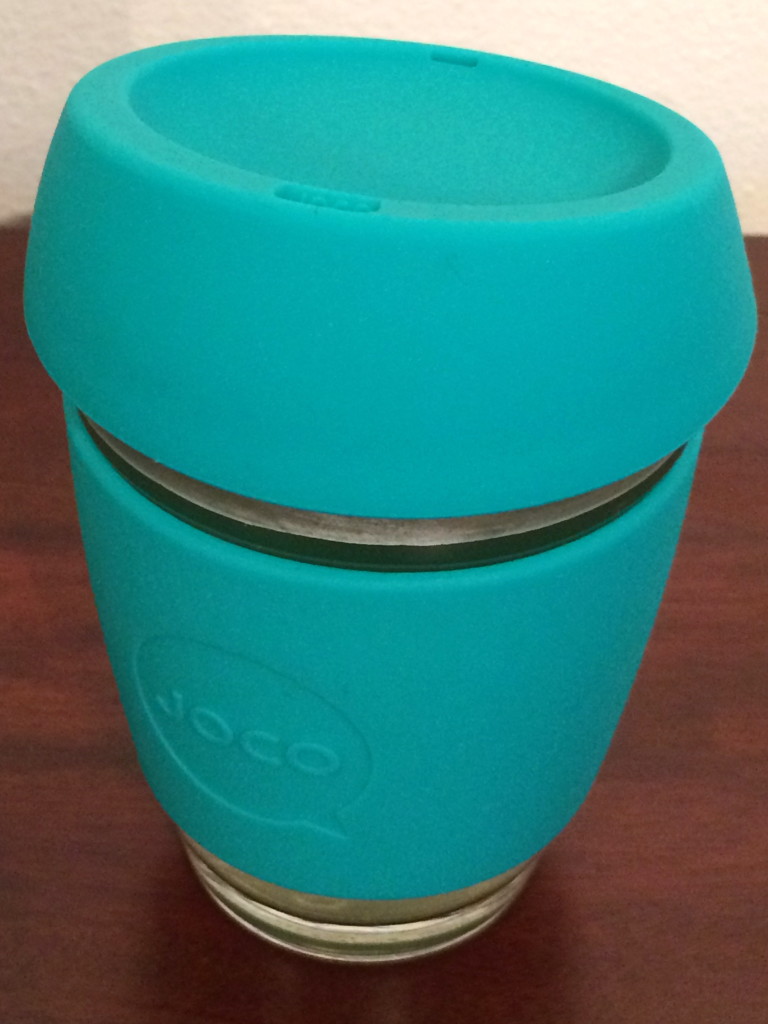 JOCO cups come with an anti-splash silicone lid that secures nicely.  The lid matches the thermal silicone sleeve that's been fitted to the cup.  The sleeve keeps your coffee or tea at the perfect temperature and keeps your hands from getting too hot.  JOCO cups are modeled after standard 8, 12 & 16 oz. disposable takeaway cup sizes.  They come in 15 color options including vivid brights and vintage shades.  I received the 12 oz. in mint, and I could not be more satisfied.  I really love the color, though there are a few others I really liked as well.
I think JOCO Glass Coffee Cups are great!  I'd recommend them to anyone, even if you don't drink coffee or tea.  They'll work perfectly for any drink.  It's a must-have for taking drinks on the go. Believe it or not, when in a rush to get my daughter to school one morning, I had to take a mug of hot tea in the car with me.  It was not the best experience.  With the JOCO Cup, I no longer have to worry about hot tea spilling in my car.
Ditch disposable cups and get your hands on a JOCO Glass Cup.  You'll reduce waste and enjoy your drink even more.  Cups retail for $22.95 (8 oz.), $24.95 (12 oz.) and $26.95 (16 oz.).  You can purchase them online at www.jococups.com/usa and select U.S retailers.