Content and/or other value provided by out partner, Outback Steakhouse.
Disclosure:  I received gift cards to use towards my meal purchase as a member of Outback Steakhouses #BestMates program.
As an official Outback Steakhouse Best Mate, I was lucky enough to be provided with gift cards to bring my family to Outback for dinner.  My husband and daughters all love steak, so I knew they'd really enjoy their food.  Although, I'm not a huge steak eater, I do like meat, and was sure I'd find something I liked on the menu.  It was my daughters 3rd birthday, and what better way to celebrate than with a nice night out on the town!  We rarely eat out, so this was a fun experience for all of us.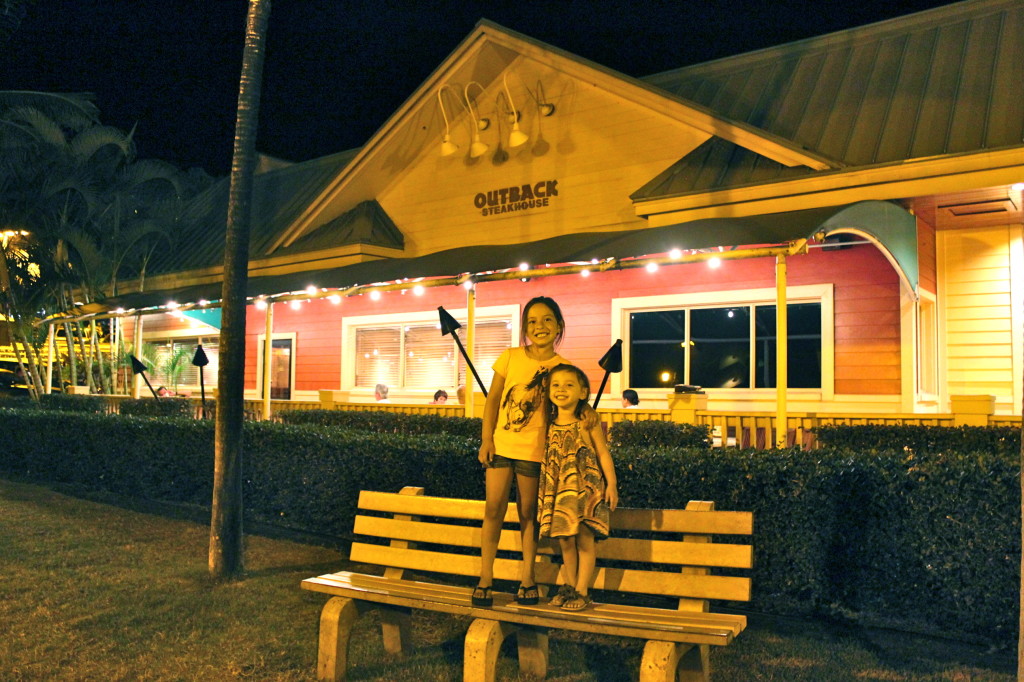 Being that it was a busy Saturday night, we had a short wait before we were able to be seated.  It was perfect, I used that time to take some pictures outside.  After about 15-20 minutes we were called in.  The girls were each given coloring books and crayons, which was nice, as it kept them busy as they waited for their meal.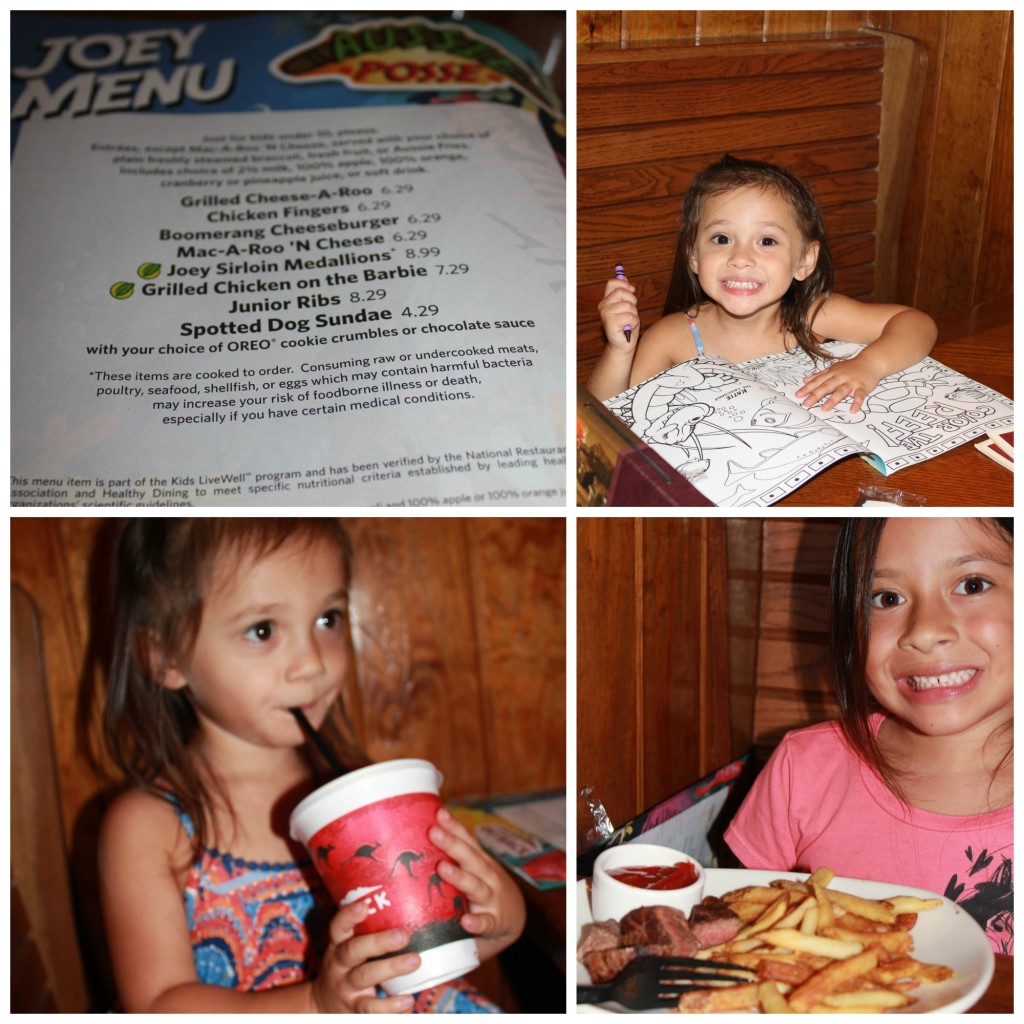 Both of my girls ordered the sirloin medallions, one with fries and the other with white rice.  The kids meals are reasonable and comes with a drink of choice.  We chose the Bloomin' Onion for an appetizer.  Everyone who goes to Outback always mentions the Bloomin' Onion, so I just had to try it.  It definitely lived up to my expectations, it's served with their signature bloom sauce, and was really good!  We also got some bread as we waited for our meal, even that was delicious.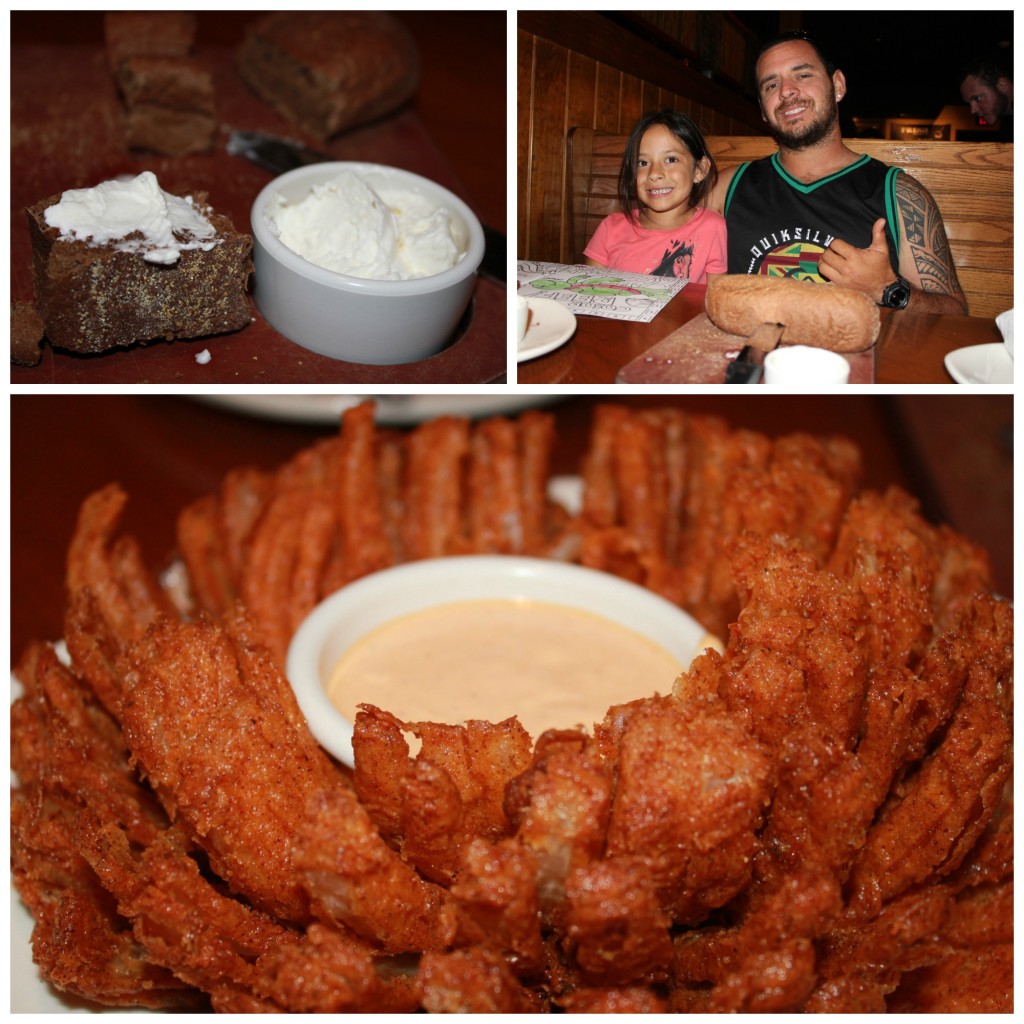 I ordered the Baby Back Ribs and substituted the Aussie fries with garlic mashed potatoes.  The rack of ribs was huge!  There was an option to order half a rack, but I went for the full rack.  The meat was tender and literally fell off the bones.  It was delicious.  I ate about half a rack and had to take the rest home.  I ate it the following day for lunch.  The best leftovers ever!  My husband ordered the Steak and Unlimited Shrimp.  He was able to choose between the 6 oz, 8 oz, or 11 oz. steak, he chose the 11 oz.  He started off with the shrimp scampi and was able to try the other two options as well, one was a breaded shrimp and the other was buffalo shrimp.  I thought the Unlimited Shrimp option was a great deal, especially for big eaters!  Both my meal and my husbands were less than $30 each, and well worth it.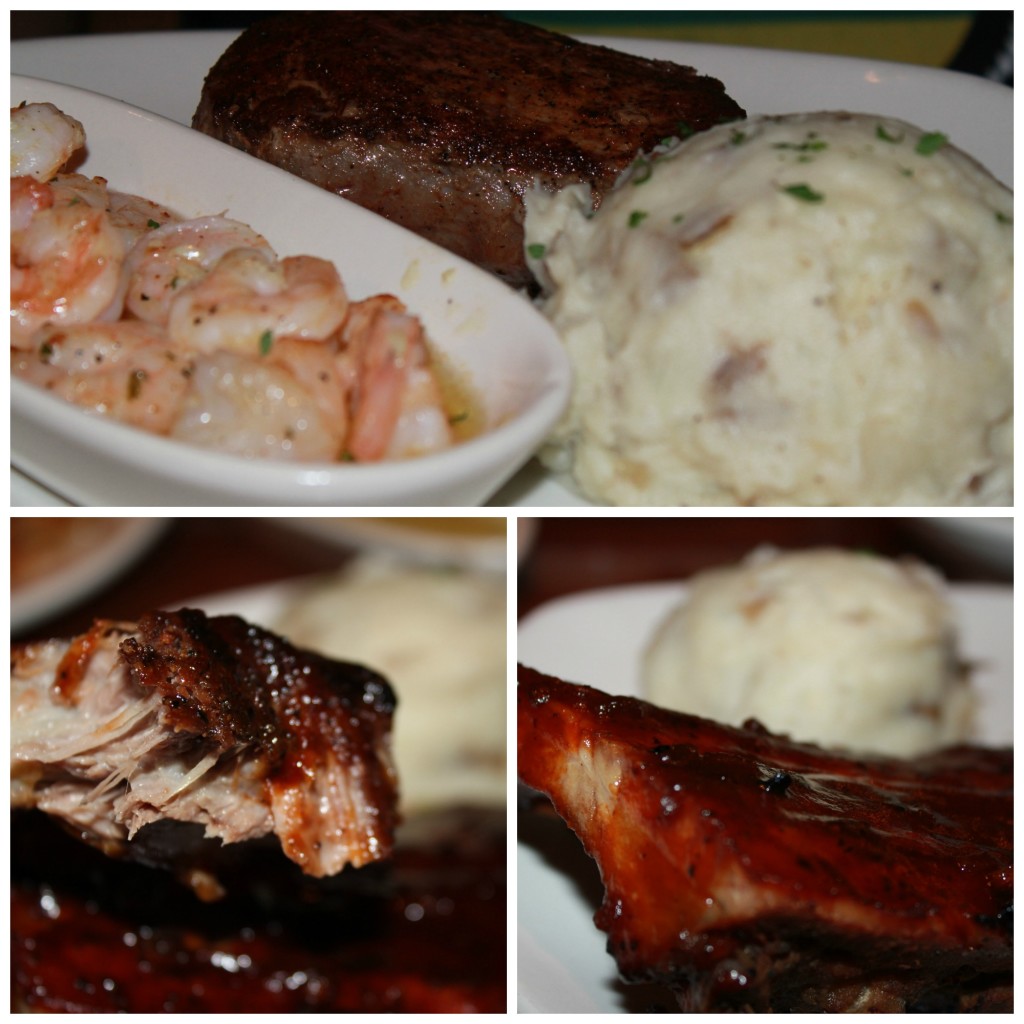 By the time I was finished with half of my ribs, I was stuffed!  Before dinner I had planned on having dessert, but I was just too full.  My girls, of course, still had room for dessert.  Since it was my three year olds birthday, they added a candle to her sundae.  She was so excited!  The kids sundaes are huge, much bigger than I had expected.  They're topped with whipped cream, chocolate sauce, crumbled Oreos and a cherry.  My girls love ice cream, but weren't able to finish it on their own.  It was that big!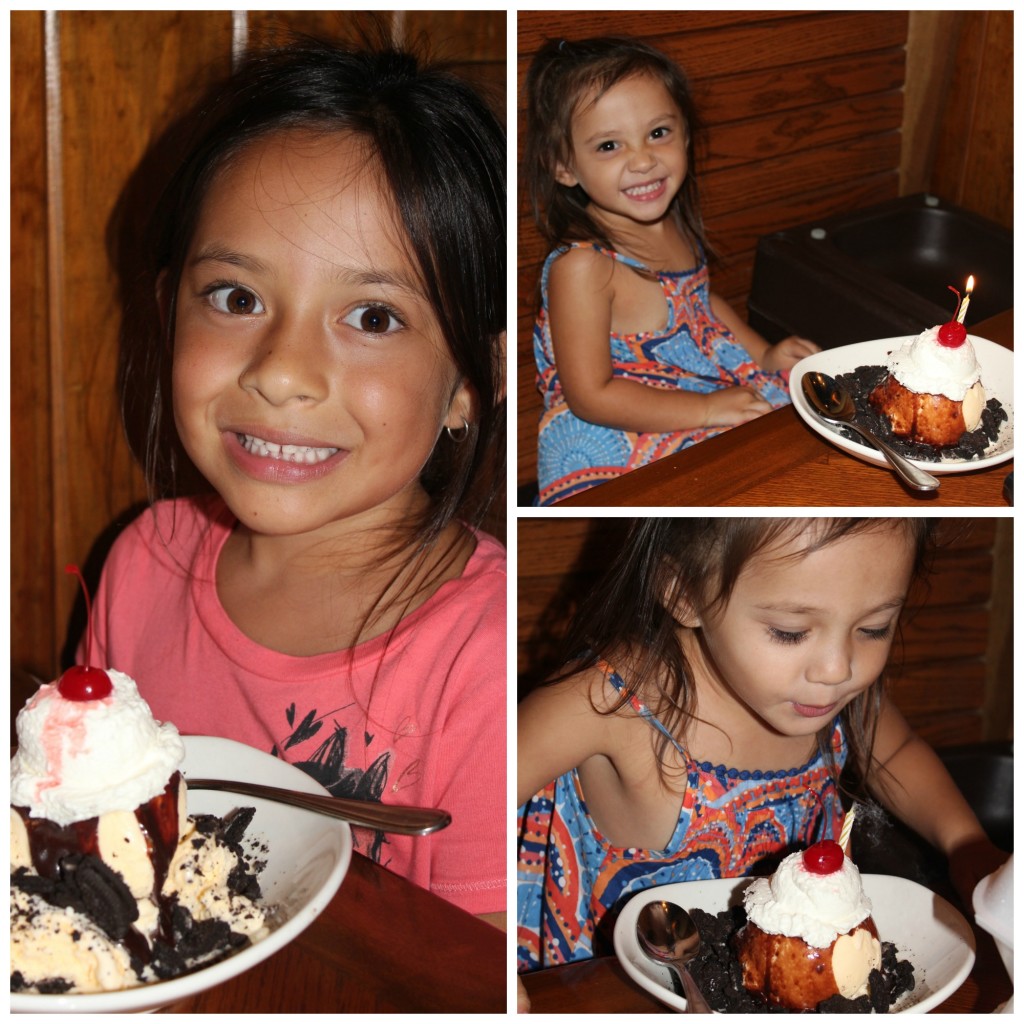 Altogether we had a really nice time.  Dinner was very satisfying, and the service and atmosphere was great as well.  It was an enjoyable experience, and we plan on visiting again soon.  I'd love to try another dish and some of the other appetizers.  There were so many that sounded really tasty.  I also plan on saving some room for dessert the next time around.
Have you ever eaten at Outback Steakhouse?  If so, what do you recommend?