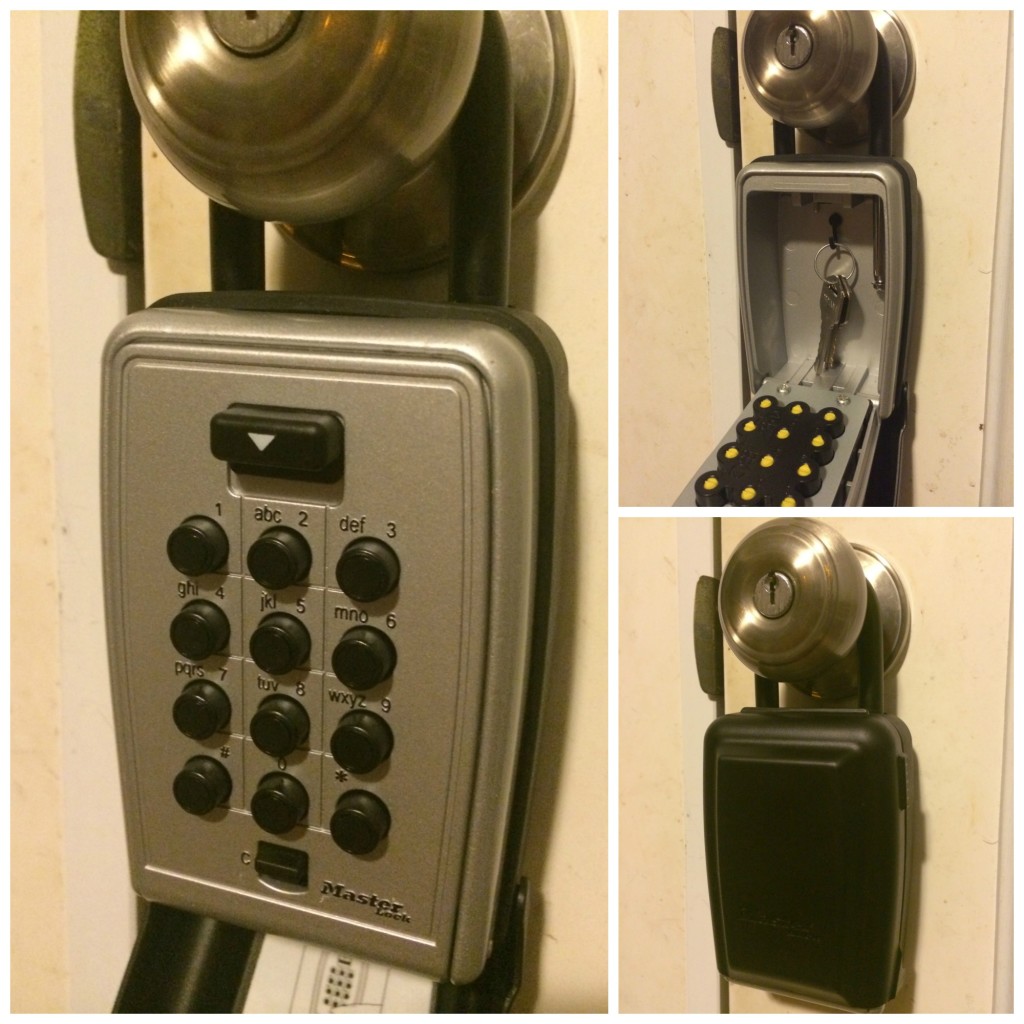 Disclosure:  I received this item for review purposes.  All thoughts and opinions are my own.


The Master Lock Portable Push Button Lock Box is a great item to have to keep your home safe and secure from possible intruders when you are away.
We'll be leaving on a two week vacation at the end of the month.  I want to be sure my home is as secure as possible.  I also plan to leave a set of keys back in case I need to ask a friend or family member to run in to my home for any reason.  I found Master Lock's Portable Push Button Lock Box to be the best solution for my situation.
I was able to easily set up the Lock Box with a code of my own.  Now, all I have to do is place my keys in the box, and if anyone needs to get in, they can as long as I give them the code.  It's also perfect because we currently have just one set of keys for our house.  This way, I'm able to lock the door when I leave and if my husband gets home before me, he can get in as the key will be in the lock box hanging on the front door.  I remember growing up, we always had a spare key hiding somewhere near the front door.  When you really think about it, if someone looked good enough, they probably would have found it!  With the lock box, I don't have to worry about someone finding the spare key.  Unless they can figure out my secret code, they won't be able to get to it!
You can rest assured that this key safe will provide secure storage for keys or access cards.  It features a convenient push button locking mechanism in a familiar alpha numeric telephone keypad format as well as large buttons for ease of use, even in low light conditions.  The internal space is large enough to easily hold keys or access cards.  There's also a removable key hook to insure your keys stay in place.  The protective cover protects the lock box from weather damage.
The Master Lock Portable Lock Box #5422D retails for $40.48.