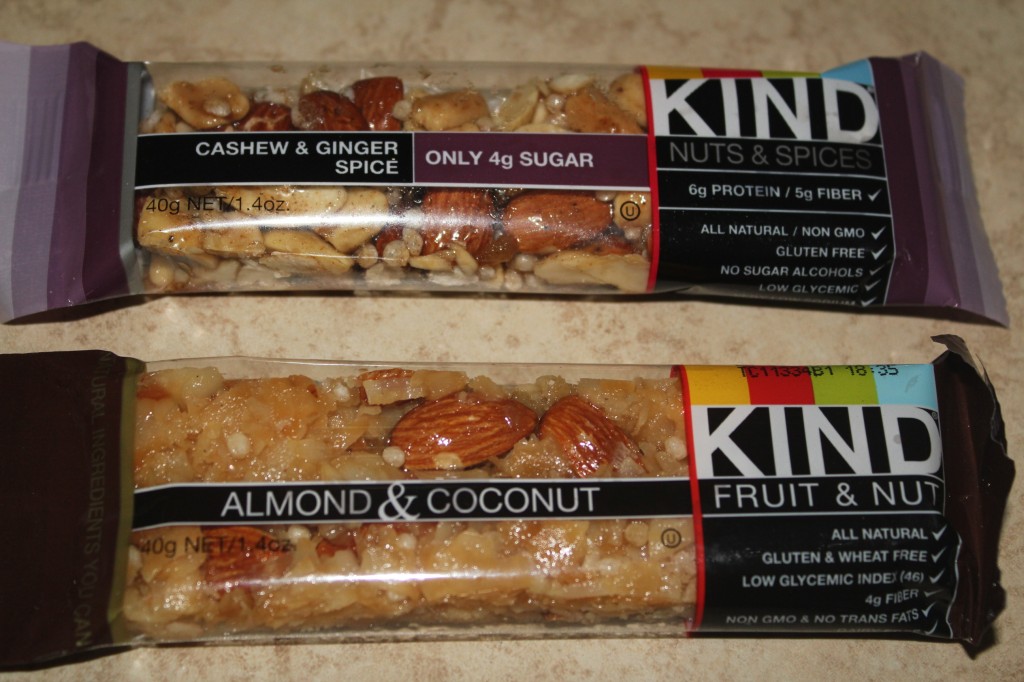 I love to snack throughout the day, so when we threw out all of our junk food, I knew I had to find some healthy alternatives.
KIND is a brand of all natural fruit and nut bars filled with all natural nutrients such as fiber, protein, calcium, and iron.  You get a healthy dose of vitamins and minerals in every KIND Bar.  What I like best about KIND Bars is that they use ingredients you can see & pronounce!  You won't find harmful additives, high fructose corn syrup, or hydrogenated oils in a KIND Bar.
I found KIND bars to be tasty and filling!  They come in a wide variety of flavors including Madagascar Vanilla Almond, Dark Chocolate Nuts and Sea Salt, and Cashew and Ginger Spice just to name a few.  These make the perfect snack as one bar is enough to satisfy your hunger.   According to a study just completed by the Yale-Griffin Prevention Research Center, snacking on KIND Healthy snacks between meals can curb your appetite and prevent weight gain!  I'm still working on my weight loss goals, so I'm definitely adding a KIND bar to my daily diet.  I love when I find a healthy snack that actually tastes good.
KIND doesn't only make bars, they also have a selection of healthy grain clusters.  I enjoyed eating the clusters on my Greek Yogurt with a drizzle of honey on top!   The clusters are nice and crunchy!  They come in six flavors including Dark Chocolate & Cranberry Clusters and Peanut Butter Whole Grain Clusters.  My daughter eats it right out of the bag!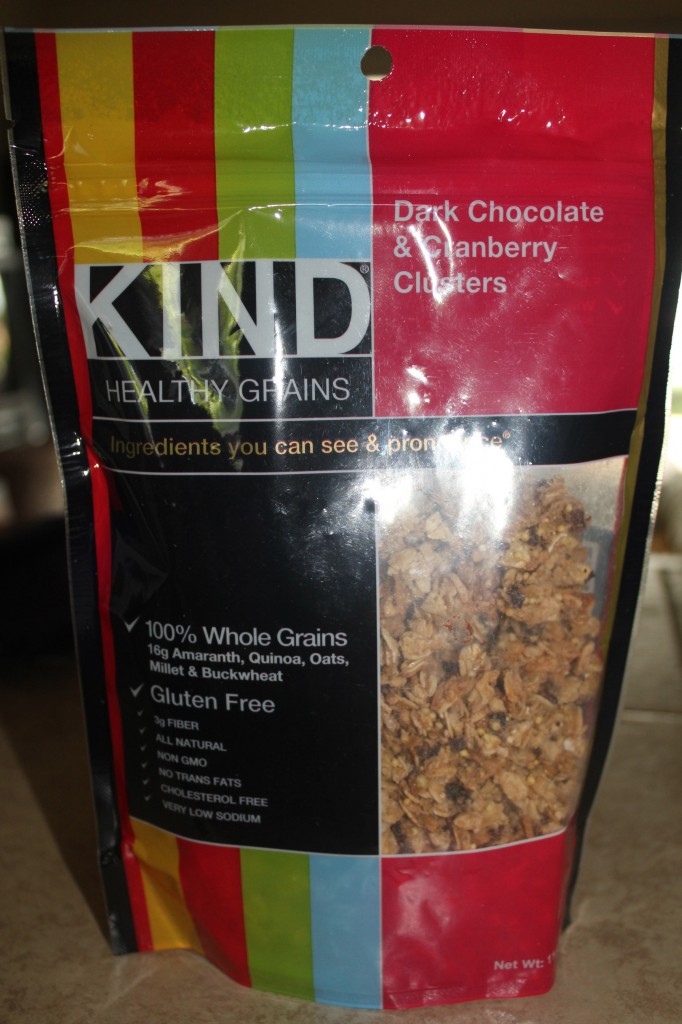 Dark Chocolate & Cranberry Clusters on Greek Yogurt, Drizzled with Organic Hawaiian Honey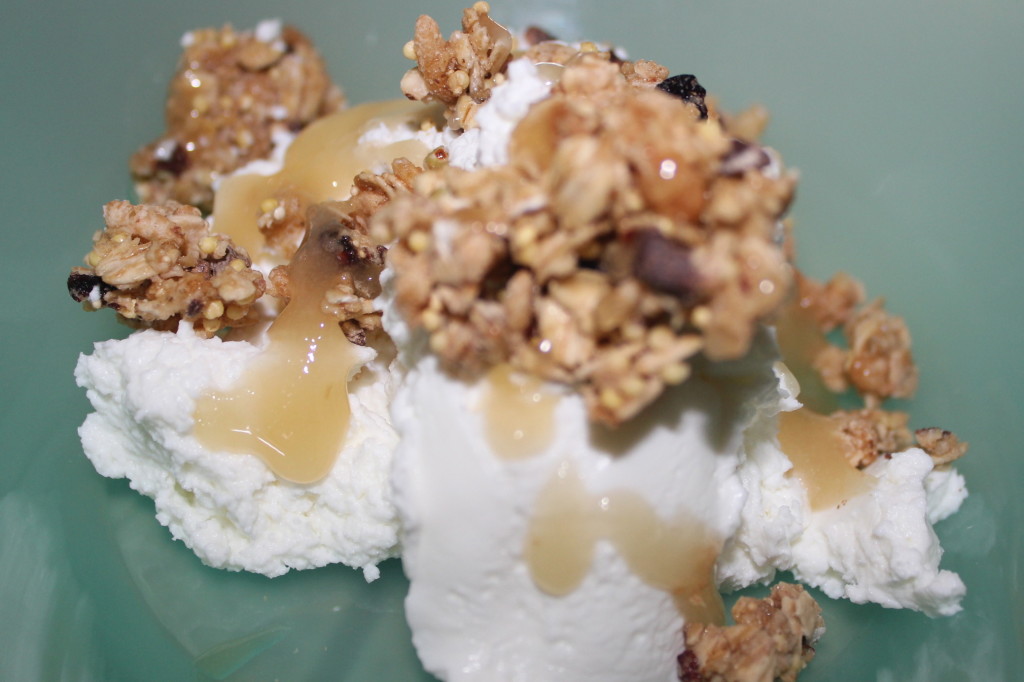 I've seen KIND Snacks in my local grocery store.  You can also order them online in the KIND Online Store.  If you find that your really love KIND Bars, you can sign up for KIND Advantage.  With KIND Advantage you get shipments every 1, 2, or 3 months with a savings of up to 30% off the retail price.  You also get free shipping, free stuff, and there's no contract.
If you're looking for a healthy treat that tastes good, I'd definitely recommend KIND Healthy Snacks!  There are so many great flavors to choose from, you're sure to find at least one that you'll love!