Laguna Blue Towels are a  great option for those looking for the perfect towel!
Made of unique Enviro-Linen fabric, the revolutionary Laguna Blue towels:
are antibacterial*
use 50% less water
dry quickly
use less energy
are non-linting
are fade-resistant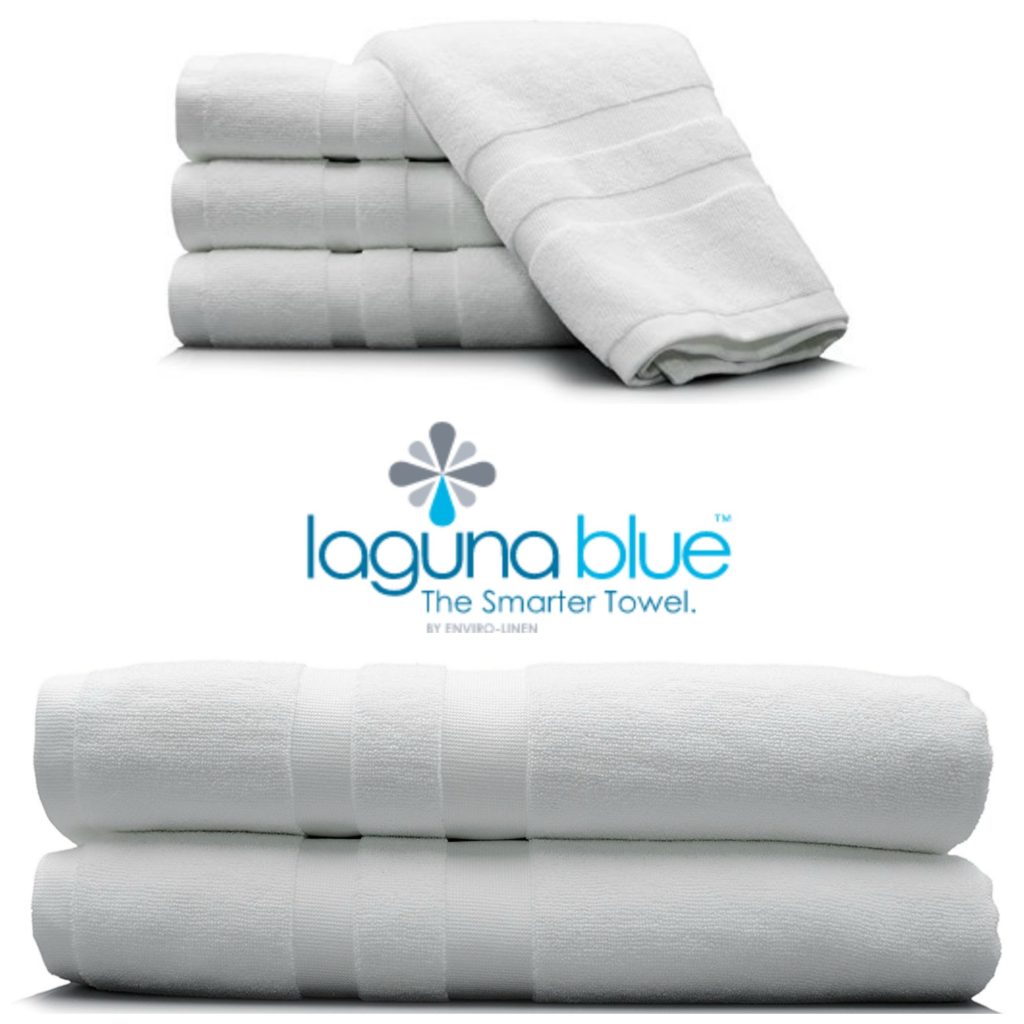 They're basically everything you could want or need in a towel! I love the fact that Laguna Blue towels resist bacteria. It was only when I heard about these towels that I thought about how much bacteria could actually be on the towels my family uses daily. Cotton towels can become transmitters of germs including MRSA and E. coli. That is definitely one of the main selling points for me. With the cool, rainy weather we've been having, my towels rarely dry over night. I can only imagine the bacteria that can survive and thrive in those conditions. It's nice to know that when using Laguna Blue towels, I have one less thing to worry about.
Another great feature of Laguna Blue Towels is how soft and absorbent they are. These towels are able to hold 7× their weight in water! They absorb water faster than your average cotton towel.
If there were one thing that would make Laguna Blue Towels even better, it would be that they come in different color options. At this time, Laguna Blue towels only come in white. They come in a 30″ x 56″ Bath Towel (2-pack for $34.56), 16″ x 30″ Hand Towel (4-Pack $19.40) and 13″ x 13″ Wash Cloth (6-pack $21.85) and can be purchased on Amazon.