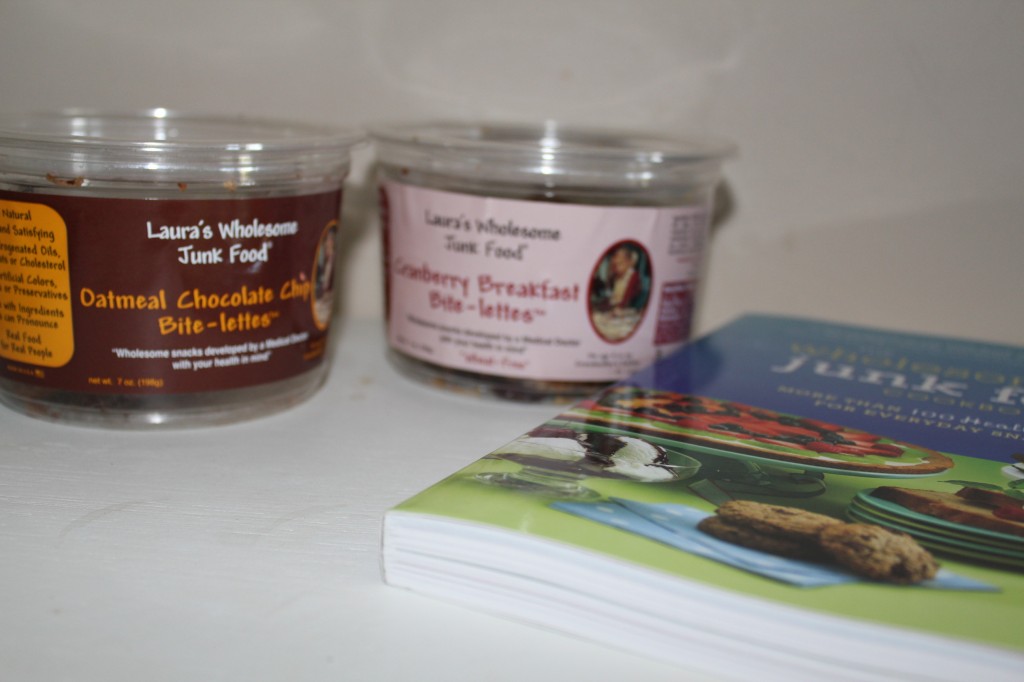 Junk Food, that's good for you?  Yes!  That's what you'll get from Laura's Wholesome Junk Food.  Established in 2001 Dr. Laura turned her passion for healthy, and good tasty food into Laura's Wholesome Junk Food.
She offers a variety of healthy cookies including Mint Double Fudge and Oatmeal Raisin, doesn't that sound delicious?  I received the Oatmeal Chocolate Chip and Cranberry Breakfast to try out.  Let me tell you, they sure where tasty!  These cookies come in bite sized pieces, or "bite-lettes".  They are soft, moist and chewy.  I've tried a lot of healthy treats and some taste "too healthy", not these!  It's hard to find healthy snack options that taste good too.  My daughters love them, especially the Oatmeal Chocolate Chip.  These make a great snack, as long as you don't over do it and eat the whole tub!  A serving size is 2 bite-lettes.  A serving of the Oatmeal Chocolate Chip has 110 calories, and the Cranberry breakfast has 120, so for me I have to refrain my self from over-eating as it's very easy to do, especially when what you're eating tastes so good!
Cranberry  Breakfast
Oatmeal Chocolate Chip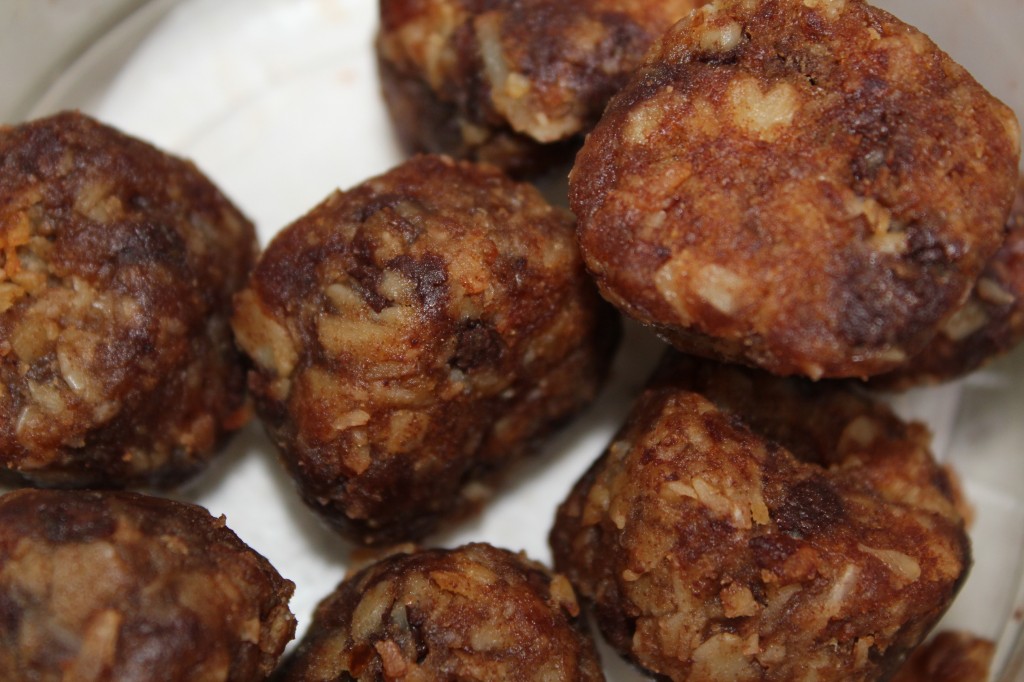 These cookies contain whole grains, fruits, and natural sweeteners.  They are vegan, kosher, and cholesterol free.  They don't contain any hydrogenated oils or trans fats, and they don't have artificial colors are preservatives.  This is very important to me as we have been doing some research on what make's foods unhealthy.  A lot of foods contain ingredients, preservatives, and other additives that are very bad for you.
If you like to cook and bake, you might like The Wholesome Junk Food Cookbook.  It's filled with recipes that use healthy all natural ingredients.  You'll find recipes for Cakes, Trail mix, Smoothies, Cookies, Pies and more.  There are a few beautiful photos of some of the desserts included in the cookbook , and they all look so delicious.  I haven't tried any of the recipes yet, as I am really trying to stay away from too much snacking, and I know if I baked something from this cookbook, I'd end up eating way too much!  But, as soon as this month and my Insanity Workout Program is over, I'm going to bake up one of these special treats!  Maybe I'll try the Mini Pumpkin Pies!  The recipe seems easy enough and includes a can of plain pumpkin, eggs, organic milk, agave or maple syrup, cinnamon, ginger, nutmeg, and sea salt!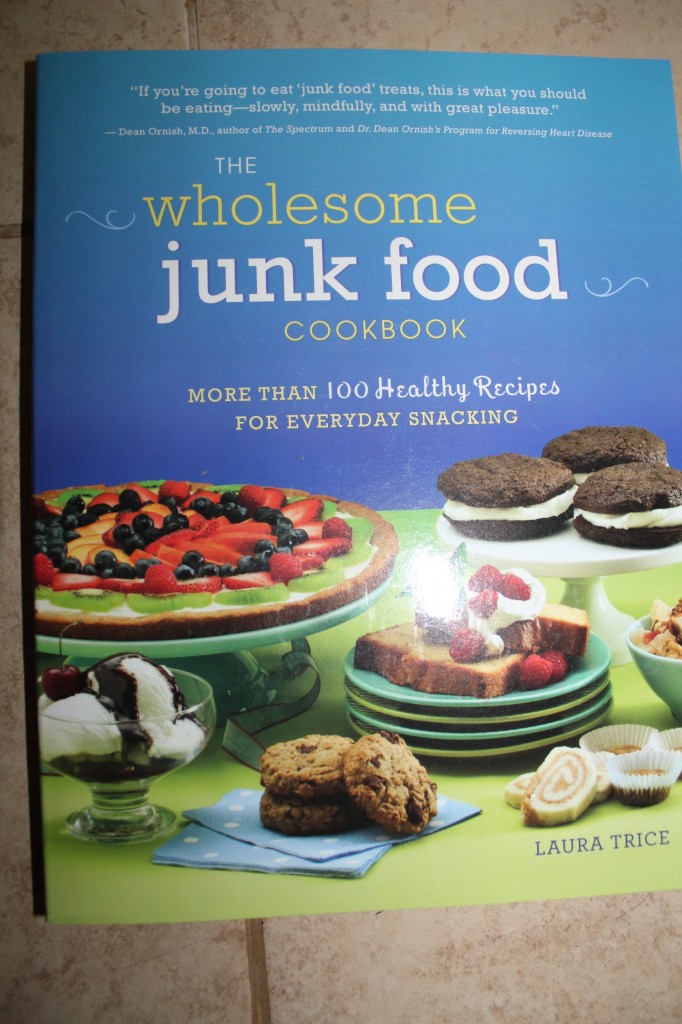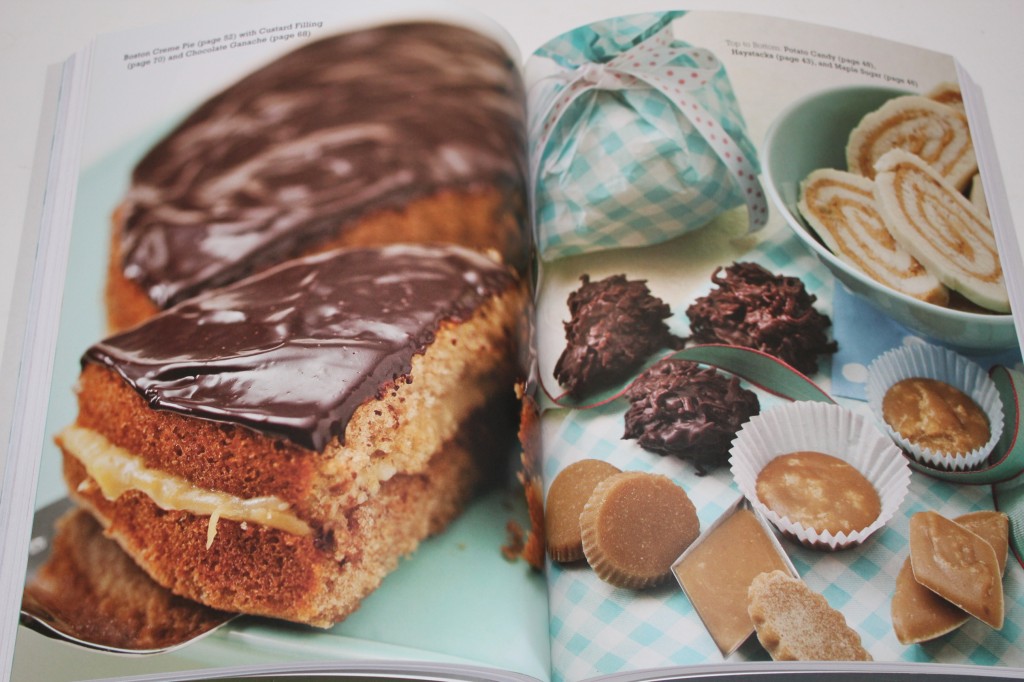 Laura's Wholesome Junk Foods can be found across the US in grocery stores, health food stores, and local markets.  You can also order online.  Buy a tub of these cookies for just $5.99.