I've always purchased LeapFrog products for my kids and they've enjoyed everything they've received. I love that LeapFrog offers a nice selection of educational toys for kids. It's always nice to give a toy that's not only fun, but educational too!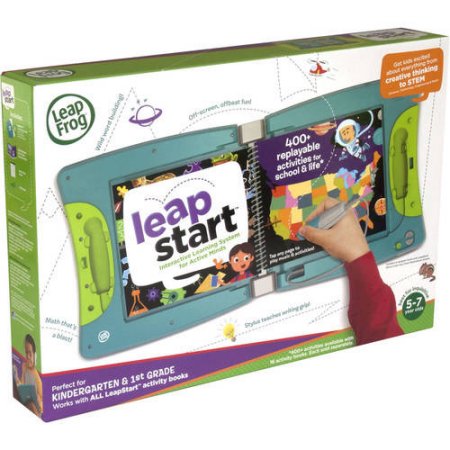 The LeapStart learning system is one of the new products from LeapFrog. It's a great interactive learning tool for young kids. There are two LeapStarts, one for Pre-School and Pre-Kindergarten aged children and the other for Kindergarten and 1st Graders. My daughter is 6 and in Kindergarten. We received the LeapStart for Kindergarten and 1st Graders for her to try out. The LeapStart requires 2 AA batteries. It comes with a Sampler Book featuring a variety of learning activities. Other books are sold separately.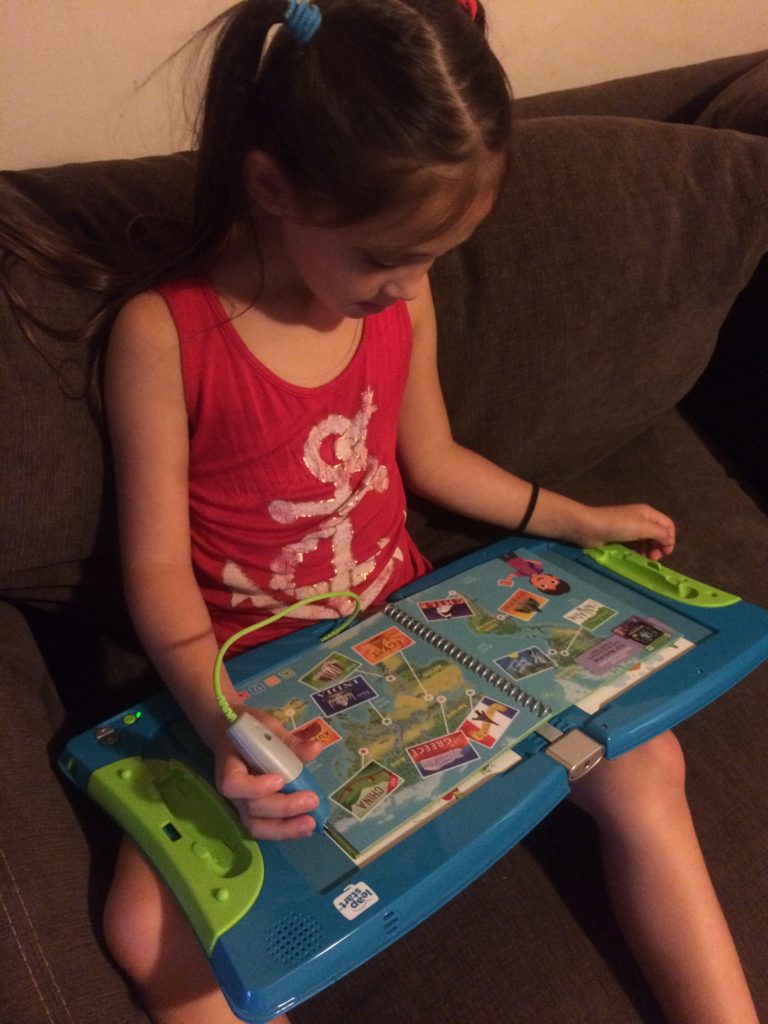 I like that you're able to purchase a variety of different books for the LeapStart. With the various books, there's so much opportunity for kids to learn new things. So far, it has held my daughter's interest as she's tried out the different pages in the sampler book. I received three other books, so that'll give her more variety as to what she's able to do with the LeapStart. I'd definitely recommend purchasing more books if you decide to get the LeapStart for your child as I'm sure they'd eventually get bored with just the sampler book that's included.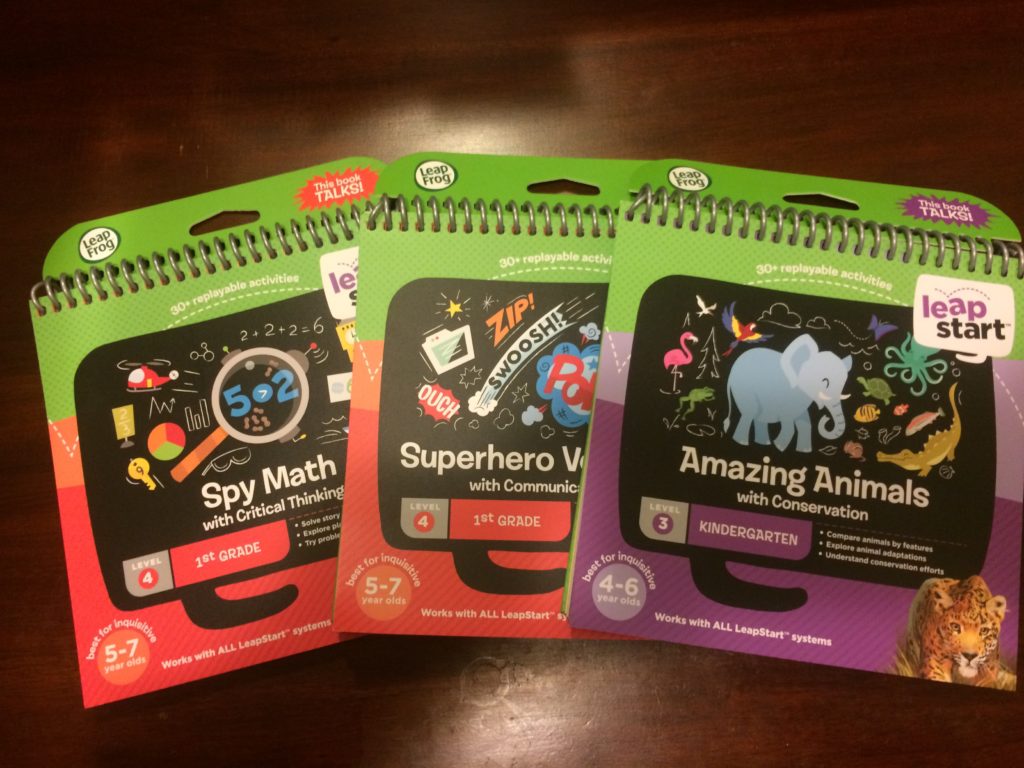 I'm hoping the LeapStart will continue to engage my child and hold her attention. I can see it being a great learning tool. It's simple to use. She was able to figure it all out on her own quickly without any help from me. It seems to be pretty durable so far. I like that there's a spot in the back to hold one extra book, but if you get a few (which would be a good idea), you'll need an extra carrying case to fit the others.
All in all, I'd recommend the LeapStart learning system for those looking to get an educational toy for their kids. It retails for around $39.99, but I've seen it recently as low as $29.99.
The Learn & Groove Musical Mat is a fun musical toys for young kids. It encourages children to get up and start moving! It teaches core learning skills such as numbers, music & instruments and gross motor skills.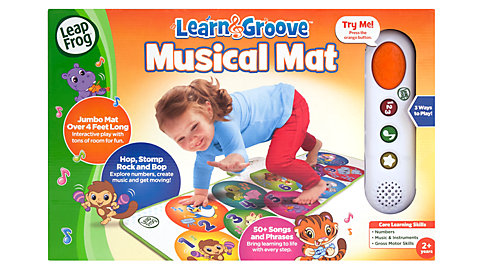 The mat is generously sized measuring over 4 feet long. The Musical Mat included 50+ songs and phrases that keeps kids hopping, learning and moving. With three modes and a free play mode, kids are sure to have hours of fun with the Learn & Groove Musical Mat. I have two little nieces who are 2 and 3. They both love music and dancing and I just know they'd really enjoy this awesome toy from LeapFrog. It has an MSRP of $29.99