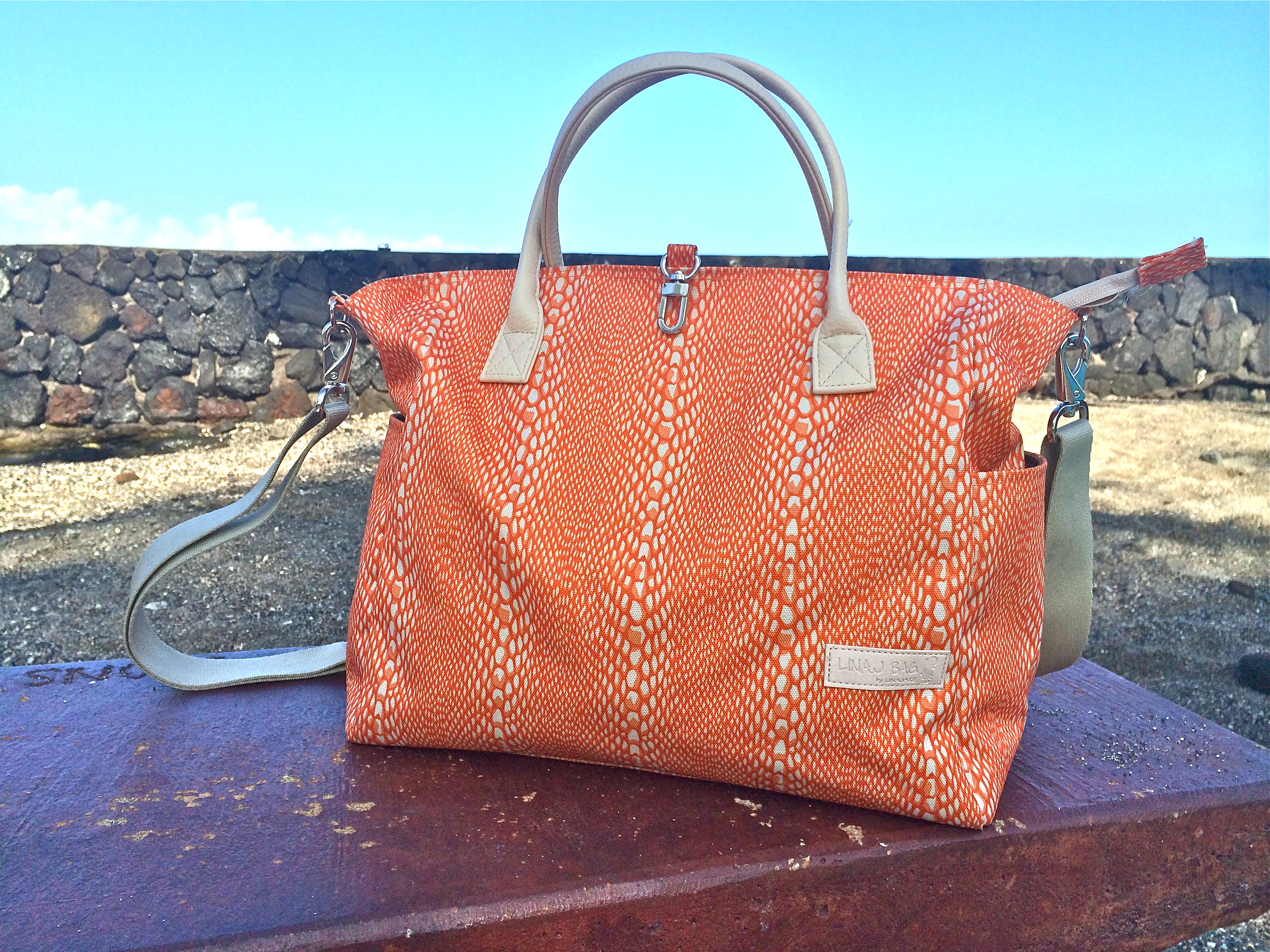 Disclosure: I received the Lina.J Bag from Lina Jake for review purposes.  All thoughts and opinions are my own.
The Lina.J Bag from Lina Jake is the perfect all-around bag.  My youngest is nearly 4, so I don't necessarily use it as a "baby" bag, but I can see how it would be the perfect diaper bag for sure!  The great thing about this awesome bag is that you can use it for years.  It's great look and design will take you well beyond the baby years!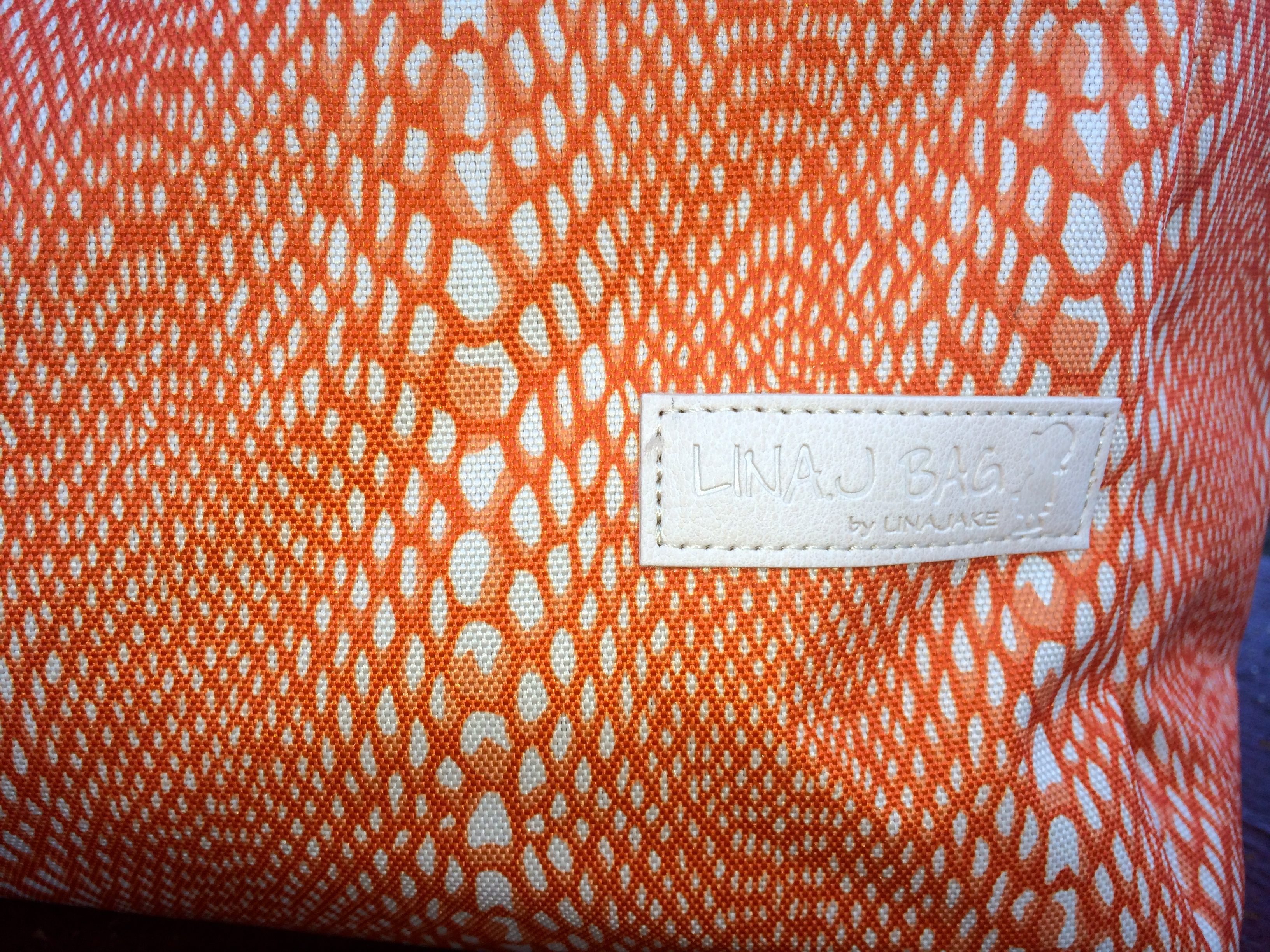 The Lina.J bag features a polyester exterior with a gorgeous snakeskin printed detail as well as leather handles.  I received the orange bag.  It also comes in green and purple. The unique colors are sure to make these bags stand out.  The bag is convertible and can be used as a tote, shoulder bag, or backpack!  It has a very spacious interior with lots of pockets, which I love.  The pockets allow for easy organization within the bag. There are also two pockets on the outside which work well for holding water bottles.
I've used my Lina.J Bag as a travel bag as it makes the perfect carry-on.  I also like using it as a beach bag as there's so much space.  I can hold extra clothes, swimsuits, water, sunscreen, my iPhone, wallet, keys and towels with no problem.  I know i'll be getting lots of use from my Lina.J Bag in the months and years to come.