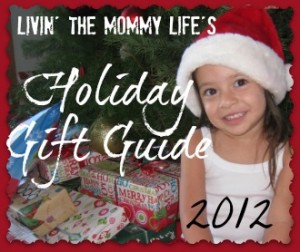 A Gift Card to Little Black Bag is one of the items on my Christmas list!  I love the site and experience so much it made the top of my list.  If you want to learn a little more about Little Black Bag, check out the video below.
This was my second experience with Little Black Bag, and I enjoyed it even more than the first time.  I learned a few things after my first try and felt that I traded better!  I was very happy with the final outcome, and all of the great products that were in my bag at the end.  Believe it or not, my husband is jealous of this site as he says I spend way too much time on it when I have a bag open.  I admit, I do!  It is just so much fun, and it's slightly addictive.  I'm always offering, accepting, and declining trades.  Some people are satisfied with their bags at the very beginning.  I usually have a thing or two that I really like and plan on keeping and work to trade the others away.  Although it takes time, it definitely is a lot of fun!
When my trading ended I ended up with five items in my bag.  I got the Big Buddha Quilted Tote, which I opened my bag with as well as two pairs of earrings, an eyeliner and an octopus ring holder.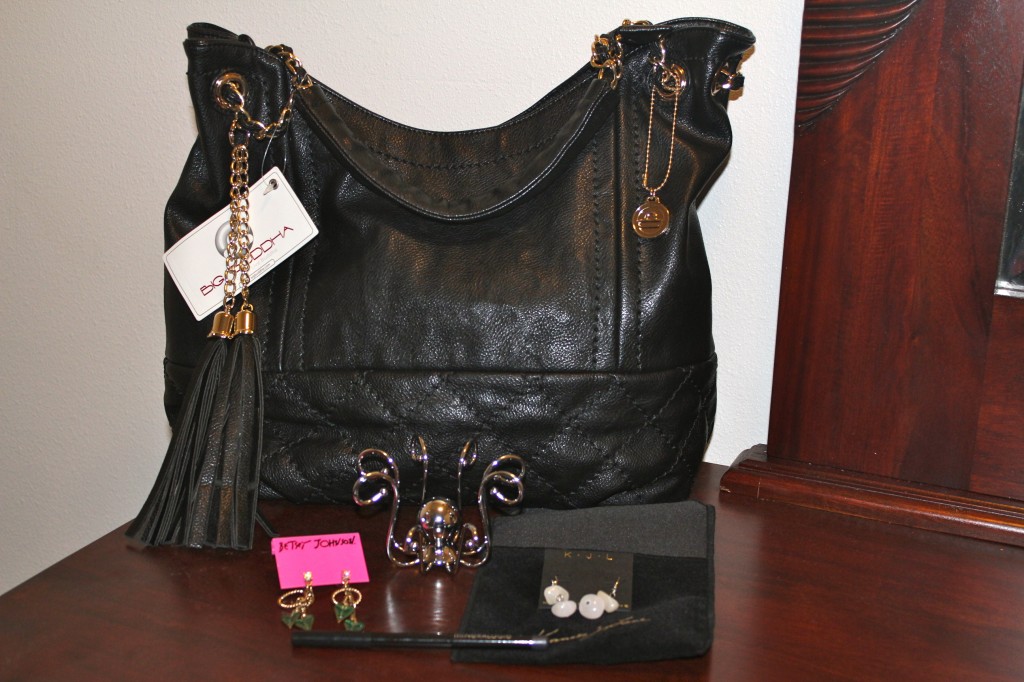 When starting a bag you'll have two choices.  You can choose an item from the $29.95 bag gallery or the $49.95 bag gallery.  The $29.95 bag will include 2-3 items valued at $50 to $75, you'll have 3 days to trade.  With the $49.95 bag you'll get 3-4 items and your starting bag will be valued at $100 to $150.  You will have 7 days to trade.  Both options are great, but because I enjoy trading so much I highly recommend the $49.95 bag.  I have just completed my 3rd bag with Little Black Bag and each time the value of my bag has gone up from what I started with.  I can assure you, once you get the hang of it, you will LOVE Little Black Bag!
Head on over to Little Black Bag to get an eGift Card for a friend, mother, sister, or daughter, they are sure to LOVE it!  It will definitely make an amazing gift for the upcoming holidays!  You're not only giving a gift, but an awesome experience too.
Disclosure:  I received this product(s) for review purposes.  All thoughts and opinions are my own.