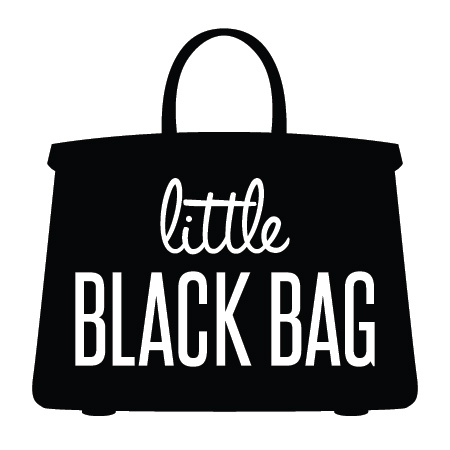 Little Black Bag is an amazing website.  I am so excited to be sharing it with all of you as it's one of my new favorite sites!  I have spent countless hours there ever since I discovered it.  Let me warn you, it can become an addiction!
Okay, so you're probably thinking, "What's so great about it?".   Let me tell you a little bit about how the site works and what it's all about.
The first thing you'll do when you get on the site is take a style quiz to find out your bag type and style.  From there a gallery will be created for you where you'll choose your first item.  I recommend choosing the one item you like the best.  Once you choose your item, you'll get 2-4 mystery items which will be revealed after you pay.  Then it's time for some fun!  Once your bag is revealed you'll have a chance to trade items with other members.  You'll have up to seven days to trade among members.  Search the gallery and when you see something you like, offer a trade.  Although it's not a guarantee, I got most of my reasonable offers accepted.  There were a few items I really wanted, but no one accepted my trades for those.  But, in the end I really loved all the items that were in my bag, and the value of it had gone up! If you refer a friend to Little Black Bag you'll get one item worth around $25 added to your bag, which is great.
I started off by choosing my favorite handbag, then I was surprised by two more items, a bracelet and a pair of earrings.   My starting value was $122!  I didn't really care for the earrings so I knew I'd be trading those away.  I was able to trade pretty quickly for a pair I liked a lot better. I then saw some Steve Madden sunglasses that I really liked and was able to trade the earrings and bracelet for the sunglasses! They were tortoise shell colored, and I wanted black so I traded for black and I got them! By that point I was very satisfied with my bag and didn't want to trade my items away.  Of course, even though I was satisfied, that didn't keep me away.  Then one morning when I went to browse the site, I was very excited to see a new item added to my bag! A friend had signed up through my referral link and purchased a bag of her own so a pair of earrings had been added to my bag. I was so excited because it meant I could get back to trading!  Apparently those were a very popular pair of earrings as I got a lot of trade offers for them. I finally traded my $28 pair of earrings for two items valued at $37!  I traded multiple times before ending up with my final items.  The final value of my bag was $160!  I waited out the seven days before shipping out my bag, but you can ship it at any time if you're anxious to get it, or completely satisfied with all your items.
I'm happy to say I was thrilled with the items in my final bag. I love my new sunglasses. I also got a very cute orange Bamboo Bangle by ZUKO, 'Zad Gold Leaf Earrings, and the Nila Anthony Mosaic Hobo Bag which I Love!
The items arrived in a very nice Big White Box!  They were all wrapped nicely in black tissue paper.  Just seeing the box, made me so excited!  I almost forgot to take pictures as I just wanted to open it up and see all my cool stuff!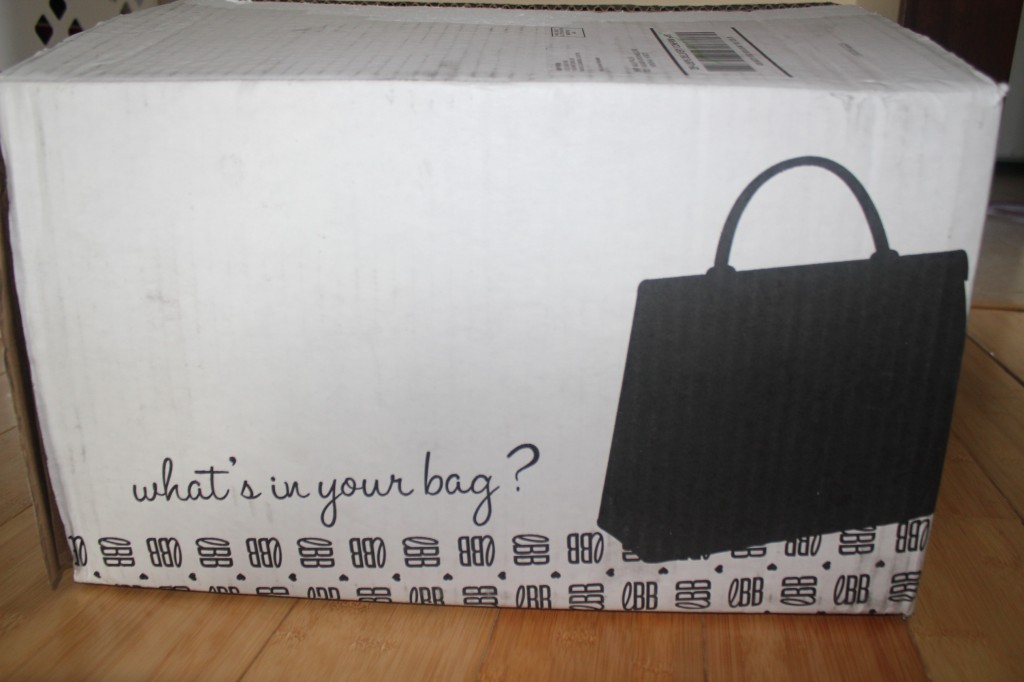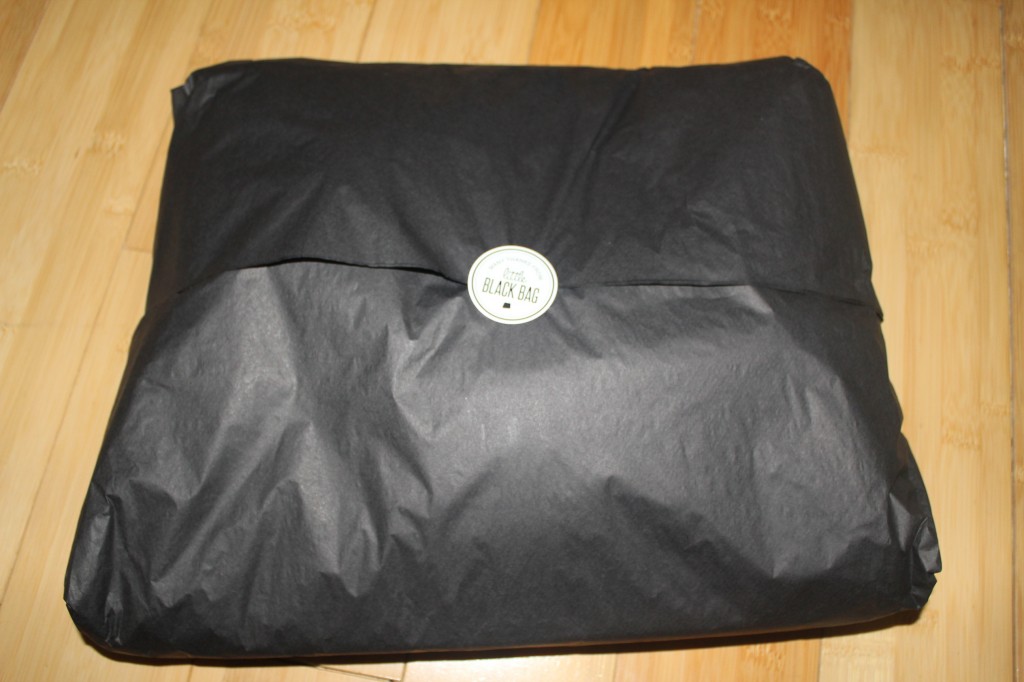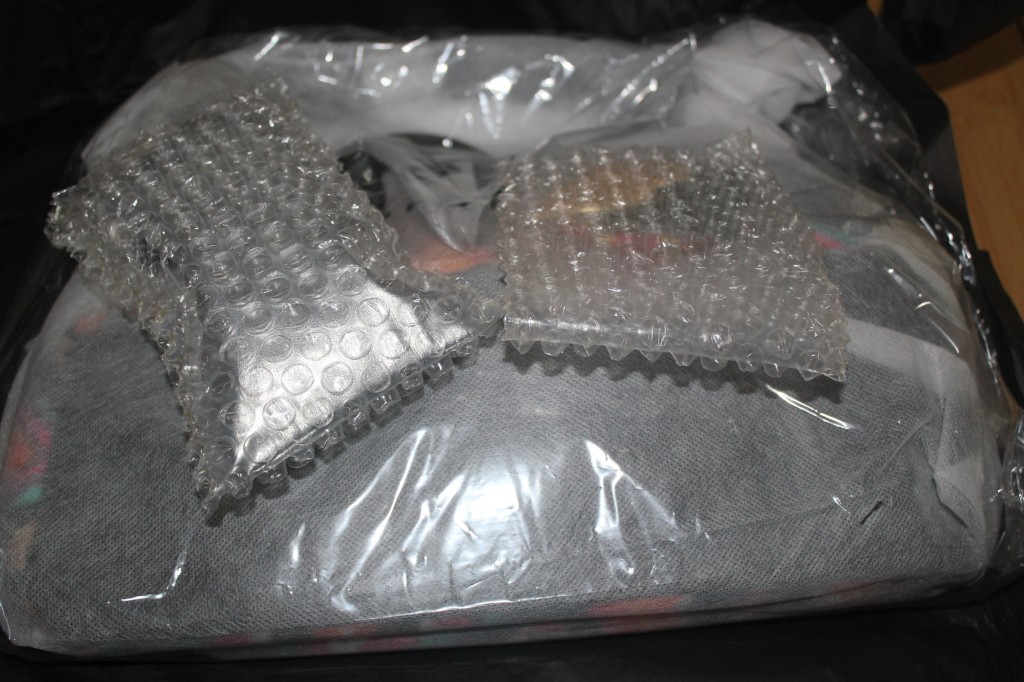 Nila Anthony Mosaic Hobo Bag – Retail $80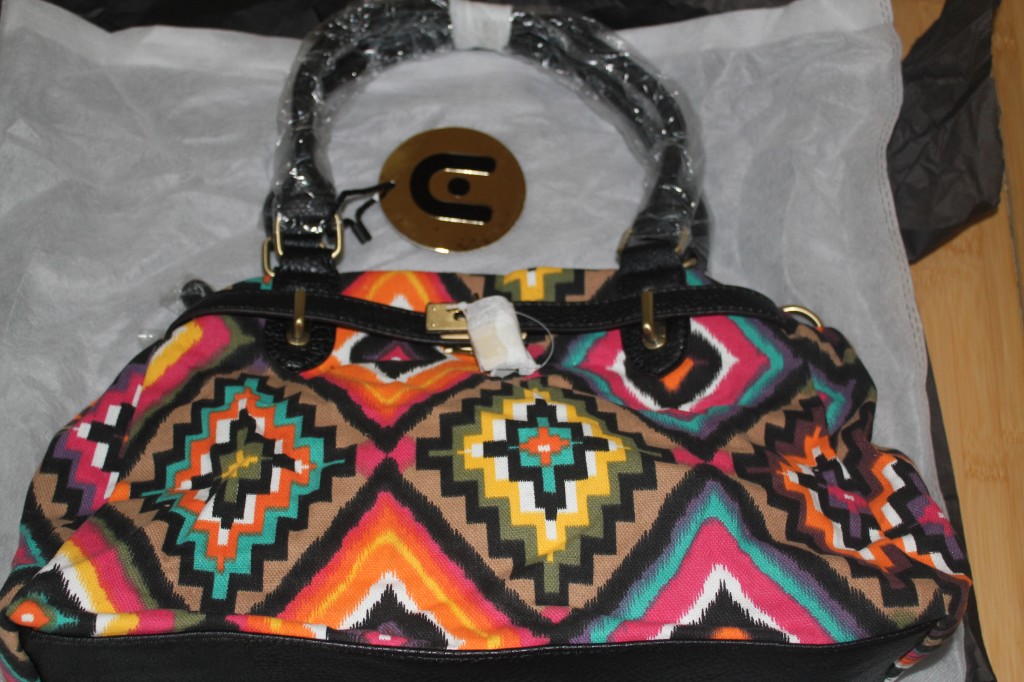 JUKO Bamboo Bangle – $26    , ZAD Gold Leaf Earrings- $14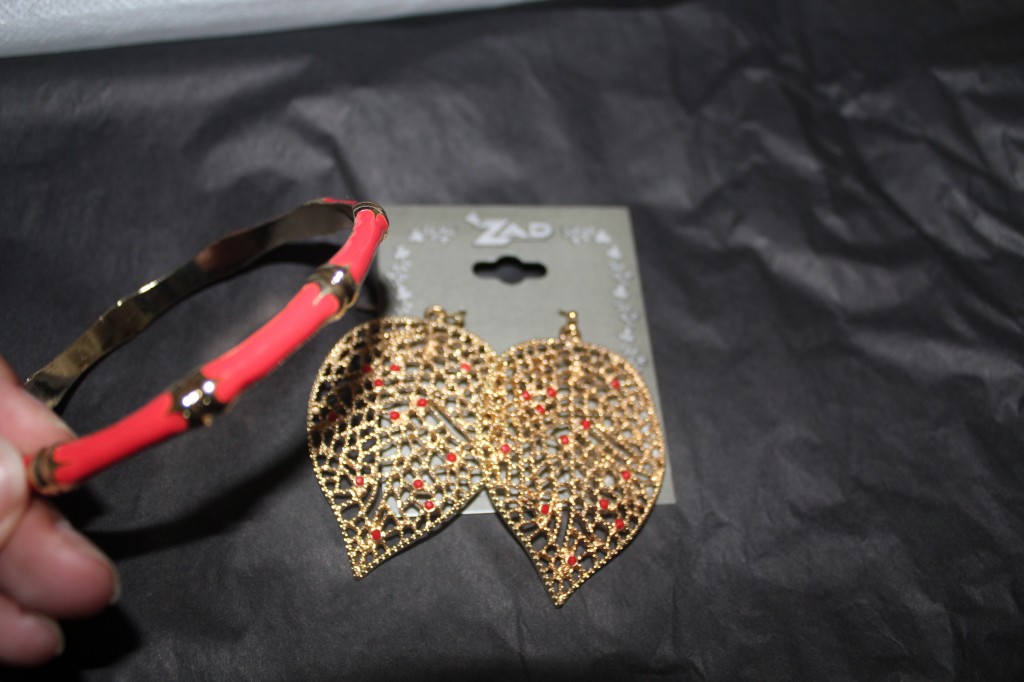 Steve Madden Square Frame Sunglasses – Retail $40 (These retailed for $40 on Little Black Bag, but the price sticker on the glasses when it arrived said $36)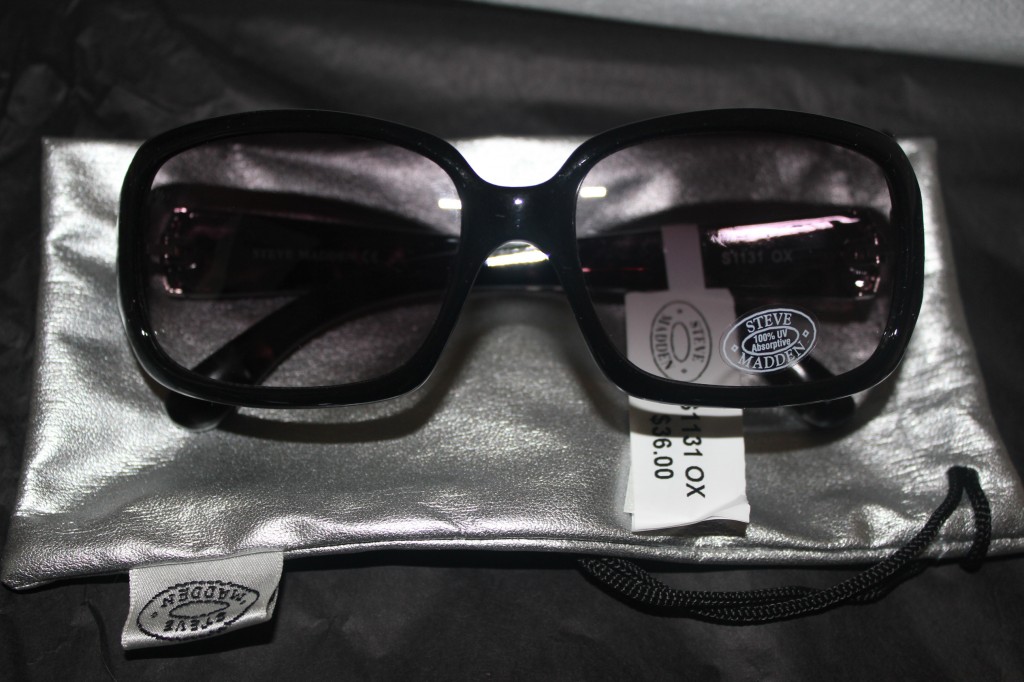 New items are introduced weekly as some become sold out, so there' always something new! From time to time they even bring back past items that had sold out.
I can not tell you enough how much I love this site! You can even buy a gift card and give someone the opportunity to try Little Black Bag on their own! It would definitely make a great gift, especially for the girl who has everything, or someone who's just so hard to shop for!
You can get a Little Black Bag for just $49.95 with a monthly membership.  You can skip a month if you don't want to order a bag for that month and you can cancel at any time.  Or, you can purchase just one bag, with no membership for $59.95.  You're sure to get a great deal as the items will be valued at a lot more than you're paying!
Have you tried it out?  I'd love to hear how you liked it!
And now for the GIVEAWAY…..
1 extremely Lucky Winner will be in for a treat!  One of you will win a "Little Black Bag" of your very own.  You'll get the whole experience, from choosing your item, to trading with others!  I know you're going to love it.
REMINDER:  If you don't complete the task, your entry WILL NOT count.  We will be Verifying ALL entries.  I hate to see someone disqualified because they did not follow the directions!  The first 3 entries, including "eave a blog post comment" are mandatory!!  The others are optional.

Disclosure: I received a Little Black Bag for review purposes. All thoughts and opinions are my own.