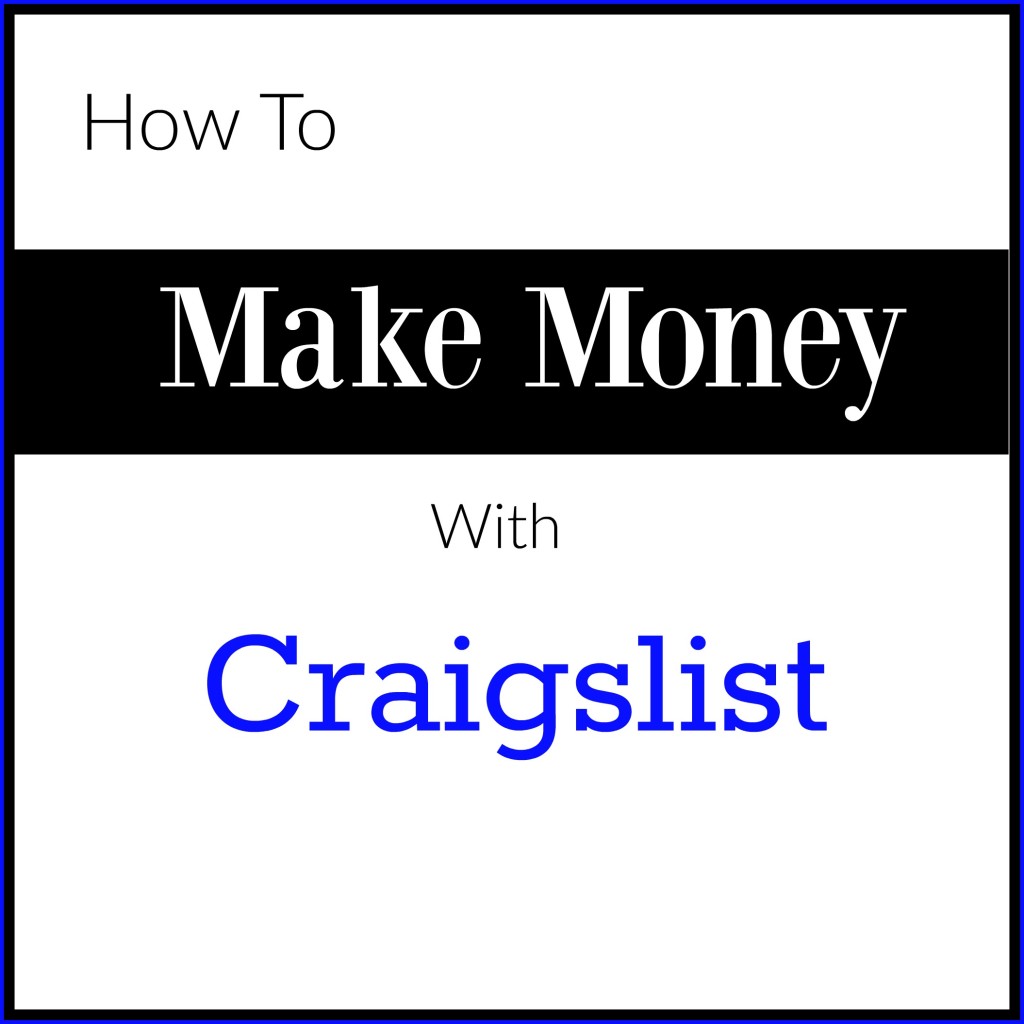 I'm pretty sure that by now, most, if not all of you, have heard of Craigslist.  Over the years, Craigslist has helped me earn some extra money, and I'm here to share just how I did it.
Craigslist is a great place to find a variety of items.  You can find everything from furniture to cars, to baby clothes!  People list everything imaginable for sale.  If you're looking to purchase something, and don't mind if it's used, Craigslist is definitely one of the first places you should check.  It's also one of the few places I like to SELL my items that I no longer want or need.
There's a "garage sale" section on the site where you can find upcoming sales in your area.  I check for garage sales on Friday nights to look for any I might be interested in.  I make a list of the different sales and their locations, keeping track of those who list items i'm especially interested in.  If I know there are items at a certain sale that I really want, I make it a point to stop by those sales first so I don't miss out on any great deal.
When shopping at garage sales, I don't just look for things I want for myself or my family, I also keep my eyes open for awesome deals on things I know I can SELL on Craigslist (this is how I MAKE money)!  I look for name brand items, popular toys, and inexpensive furniture among other things.
I once bought a baby play yard for $20 and re-sold it on Craigslist for $65!  Awesome profit, right?  It was an item many wanted and it sold very quickly.  I've also sold clothes, toys, furniture, and more!  I prefer selling on craigslist rather than e-bay because shipping costs are pretty high, and I found that once shipping costs and e-bay fees are covered, my profit drops considerably.  Since It's FREE to list things on Craigslist, all the money you make is yours to keep.
If you're looking to make some extra cash, consider using Craigslist.  You don't have to go to garage sales to find things to sell.  Most of you probably have a few things at home that you haven't used in a while and you probably won't use it ever again.  Why not de-clutter your home, and make a profit with Craigslist?  The extra money will be so much more useful!