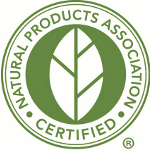 Disclosure:  I received these products as compensation for this post. 
I have heard so many stories about the harmful chemicals and ingredients that can be found in many of the products millions of people purchase every day.  These products can be harmful, yet most consumers don't realize that.  Or maybe you're like me, and you know the facts, yet, are still trying to find better options.  One thing you can do to maximize your well-being is look for the Natural Seal when you shop for products.  You can be assured that products with the Natural Seal truly are "natural".
The Natural Seal from the Natural Products Association is the first and only natural certification in the country. Products with the Natural Seal are certified to:
Contain at least 95 percent natural ingredients or those coming from natural sources (excluding water);
Avoid ingredients with health risks;
Do not use animal testing; and
Include biodegradable or recycled material in the packing.
With hundreds of 
personal care products
 (including well-known companies like Burt's Bees) certified with the Natural Seal, shoppers have many options for treating friends and family to natural products—including cosmetics, lotions, bath salts, shampoos, and more.
I received a few products that have the Natural Seal including Sow Good Generosity Perfume, Sow Good Men 3-in-1 Shampoo, Shower & Shaving Gel, Aubrey Collagen Restorative Moisturizer, J.R. Watkins Shea Butter Hand Cream, and Burt's Bees Tinted Lip Balm.  All of the products are great, and I like not having to worry whether or not I am putting harmful chemicals on my body.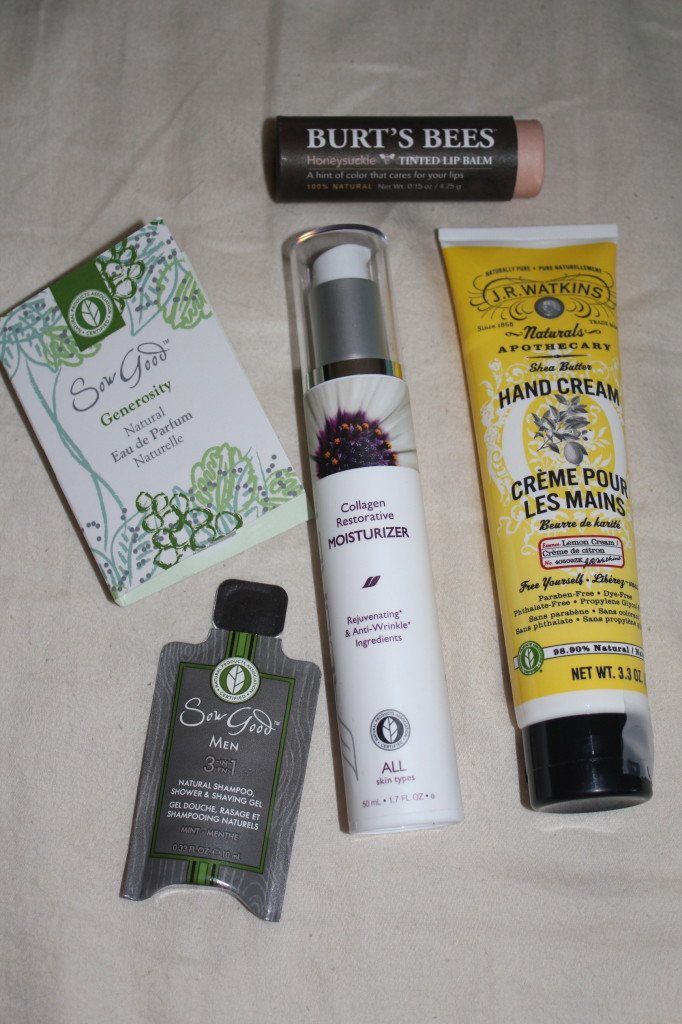 My New Year's Resolution was to be healthier!  Along with eating better and exercising, I plan to use more products with the Natural Seal in order to improve my, and my families overall well-being.  You don't need to throw out all of your products, but maybe you can start by replacing one item you use with one that has the Natural Seal, whether it's your lip balm, or shampoo, the little changes will make a difference.  Try a new product with the Natural Seal every month, and you'll be on your way to a better and healthier lifestyle!