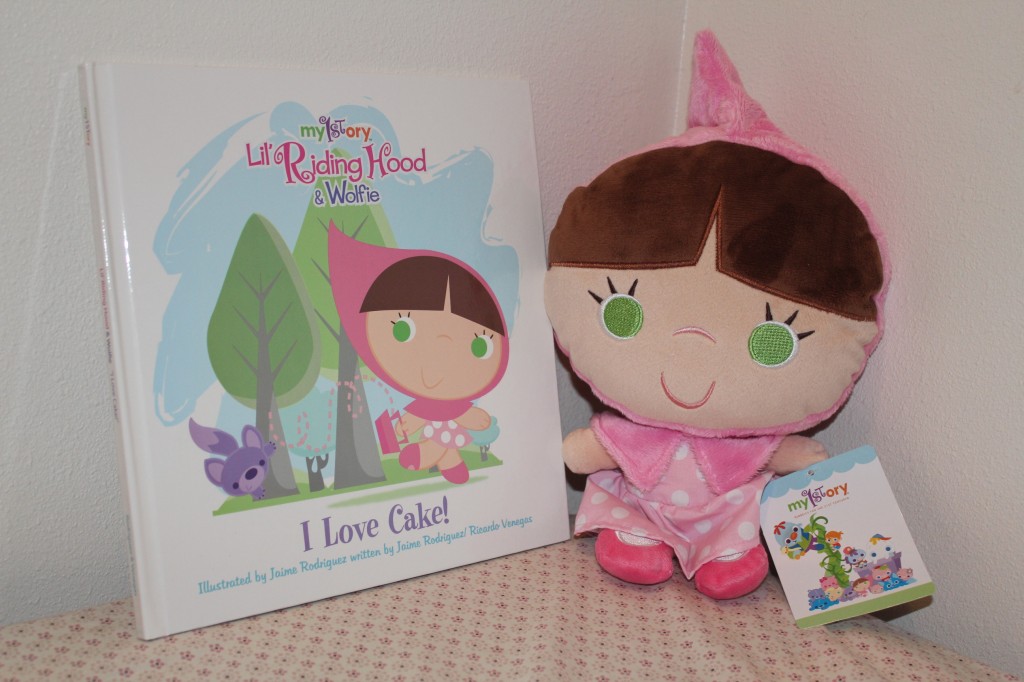 My1story is a collection of stories that have a new take on such classics as Lil' Red Riding Hood, Jack and The Beanstalk and more.
In Lil' Riding Hood and Wolfie, there are no scary characters.  If you remember the original Little Red Riding Hood, the Wolf ate Grandma!  Imagine how scary that can be for some young children.  In the My1story books, the characters are not scary!  Wolfie is adorable, and my two year old daughter loves  pointing him out on each page.  I loved the little lesson to be learned, and really enjoyed the ending!  I was surprised with how much my two year old enjoyed the book.  It's rare that I can get her to sit down to listen to a story, and this time she asked for it again!  I read this story two times in a row, and she sat through the whole thing!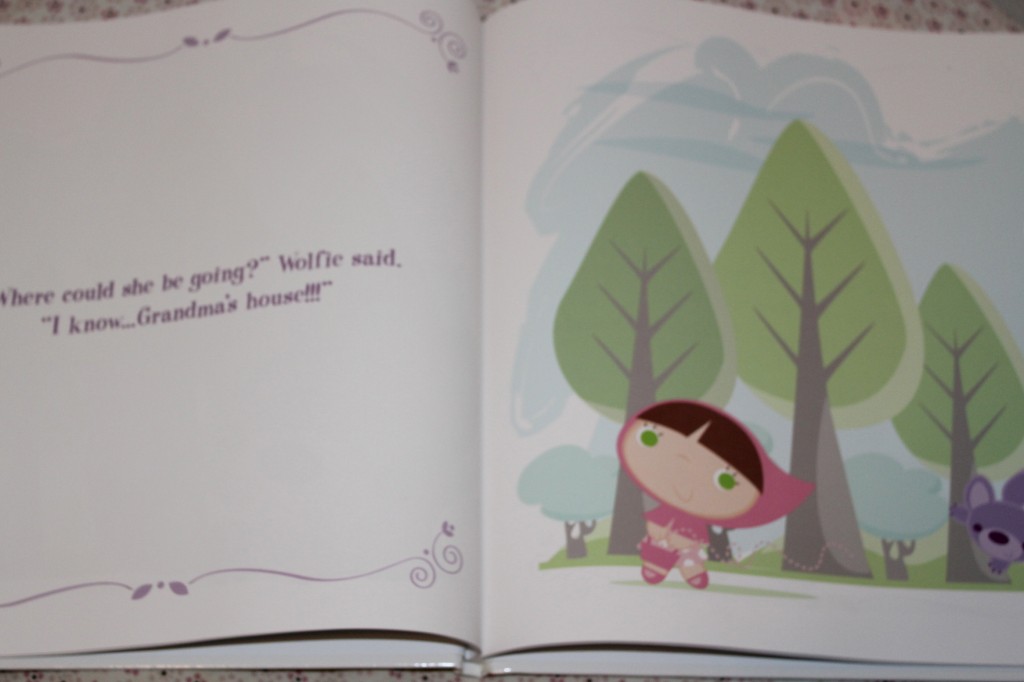 Because I got such a positive response form my girls, I'd really like to get more of the My1story books.  These are great for toddlers and preschoolers.
I also received the Lil' Riding Hood Plush.  This doll is adorable.  She is 11.5 inches tall and wears the same cute pink outfit that she wears in the story.  Her big green eyes are just like they are in the illustrations.  Fans of Lil' Riding Hood are sure to love this soft and cuddly character.  I would love to see a plush Wolfie in the future.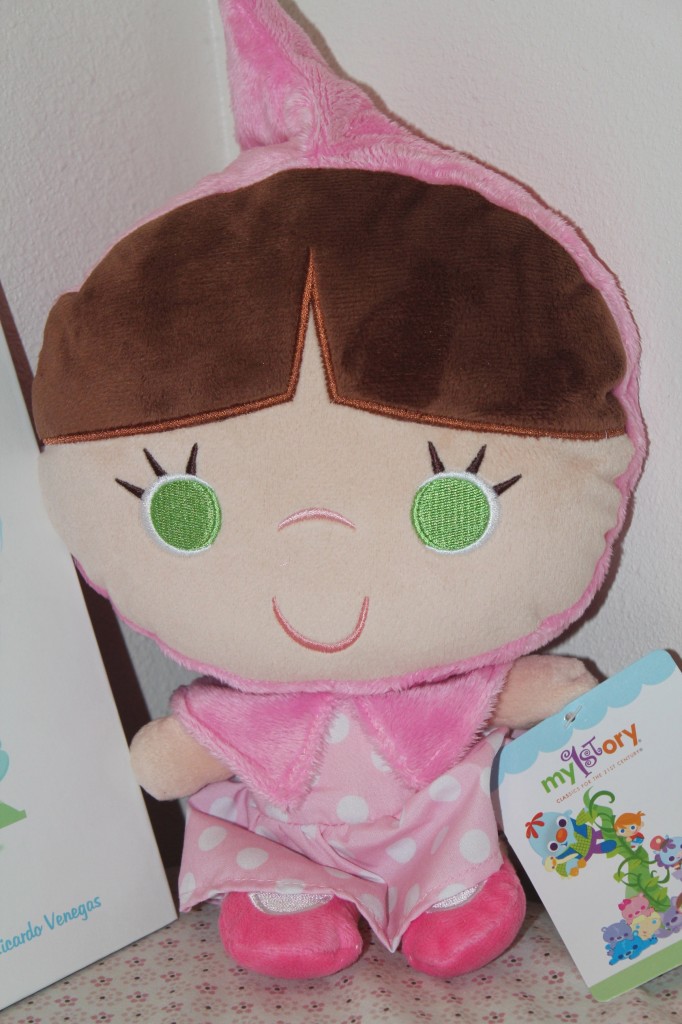 Lil' Riding Hood Plush sells for $14.99.  The book can be purchased for $12.99.  Both of these items together would make a wonderful gift for a young child this Holiday season.
Disclosure:  I received this product for review purposes only.  All thoughts and opinions are my own.