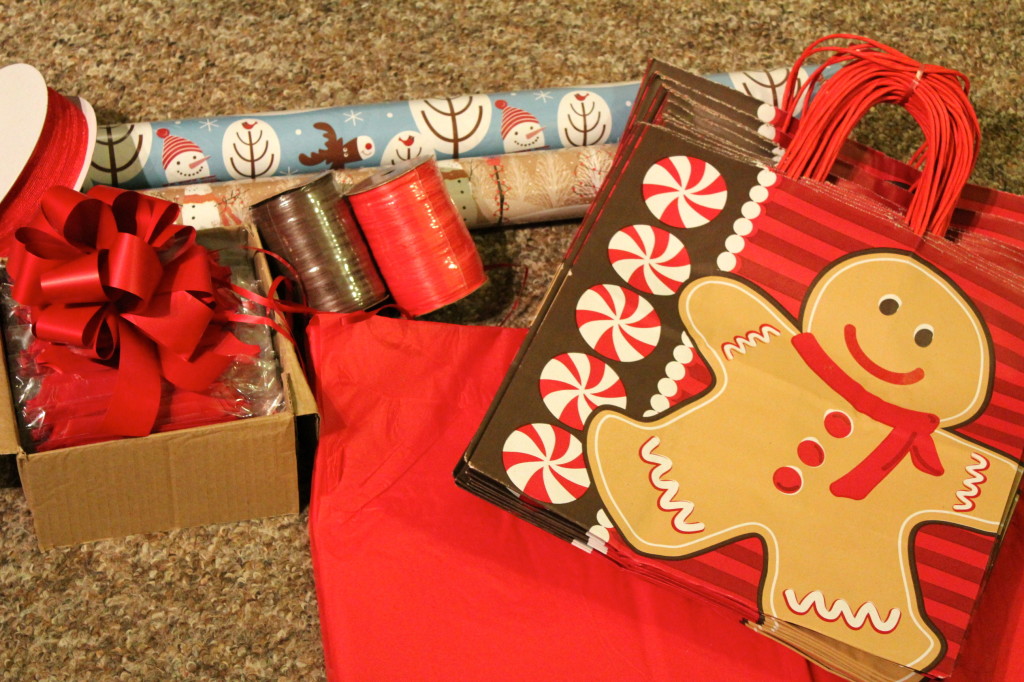 I really enjoy wrapping gifts during the Holiday season.  It's one of my favorite things to do.  I enjoy it so much, I sometimes help others wrap their gifts.
Nashville Wraps offers eco-Friendly gift, gourmet, and retail packaging.  A lot of their products are made in the USA.  They are  a wholesale company who sells a wide variety of gift wrap, gift bags, boxes, ribbon and more to businesses.  They will also sell to individuals for personal use as long as a minimum order of $25 is made.  A lot of their products like some ribbon and gift bags are sold in bulk.  They also offer large rolls of wrapping paper. Even if you don't own a business, but wrap a lot of gifts, I think Nashville wraps is the perfect place to purchase all your gift wrapping needs.
I received some great items to try out.  They have such a huge selection on their site, that  I spent quite some time browsing through all they had to offer.  I finally decided to get things that coordinated well together with the same color scheme of red, brown, white and blue.  Once all my gifts are wrapped, I think it will look so nice together under the Christmas tree.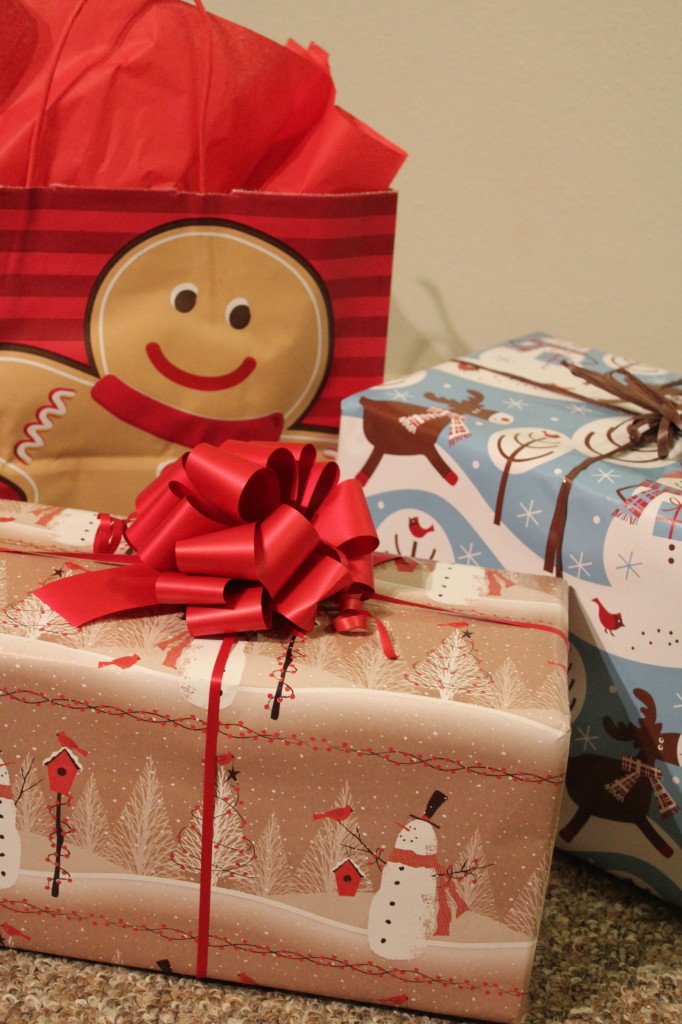 I got two 24″ x 85″ rolls of wrapping paper in Arctic Moose and Woodland Snowman, 25 Holiday Sweets 100% recycled bags, 24 sheets of 10″x30″ red tissue paper, 25 yards of Red Birchwood Ribbon, 100 yards of Red and 100 yards of Chocolate Raffia, and 50 Hot Red 5.5″ Pull Bows.  It's everything I need to wrap all of my gifts this year.  I love that I was able to find gift wrap, bags, and ribbon that all coordinated so well together.
The wrapping paper is of excellent quality, and not too thin like others I've purchased in past years.  The Pull Bows are perfect for someone like me who isn't too crafty, yet wants nicely wrapped gifts.  With a pull of the ends of the ribbon, you end up with a beautiful bow in a second.  The Birchwood Ribbon and Raffia is great too.  It'll add a nice touch to my gifts, and I may use some for Christmas crafts too.
Everything I received was perfect.  I am so happy with all that I received and highly recommend Nashville Wraps!  They don't only have Christmas Wrap, they have packaging and gift wrap for all occasions.  You should definitely check them out.