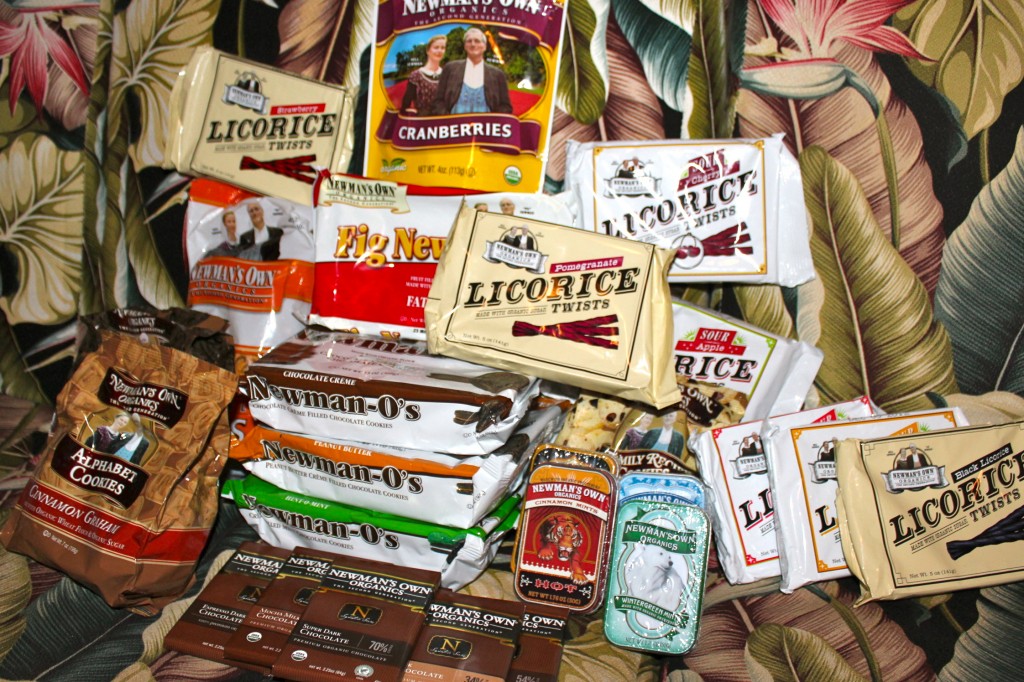 Newmans Own Organics is a great company!  They have a wide variety of snack choices, and I haven't tasted anything I didn't enjoy!
I love that Newmans Own Organics products use Organic Ingredients and are free of artificial colors & preservatives.  They are certified organic by Oregon Tilth and the ingredients used have been grown on farms that have not used artificial fertilizers or pesticides for three years or more.
Like I said earlier, I really did enjoy everything I tried!  I'm going to tell you about 4 of my and my family's favorites.
Upon opening my box of goodies, I was most excited to try the Newman-O's Peanut Butter Cookies.  They are a chocolate sandwich type cookie, similar to Oreos.  They are filled with a Peanut Butter cream.  I couldn't have asked for a better combination!  Chocolate and Peanut Butter would probably be my favorite flavor combination!  I add peanut butter to my chocolate protein shakes, and I love chocolate peanut butter ice cream, so as you can see, this cookie was perfect for me!  It's been almost two months since I've started eating healthier, and I haven't had many sweet treats, so I was really excited to try these.  A serving size of 2 cookies has 130 calories.  My problem will be stopping at just two cookies!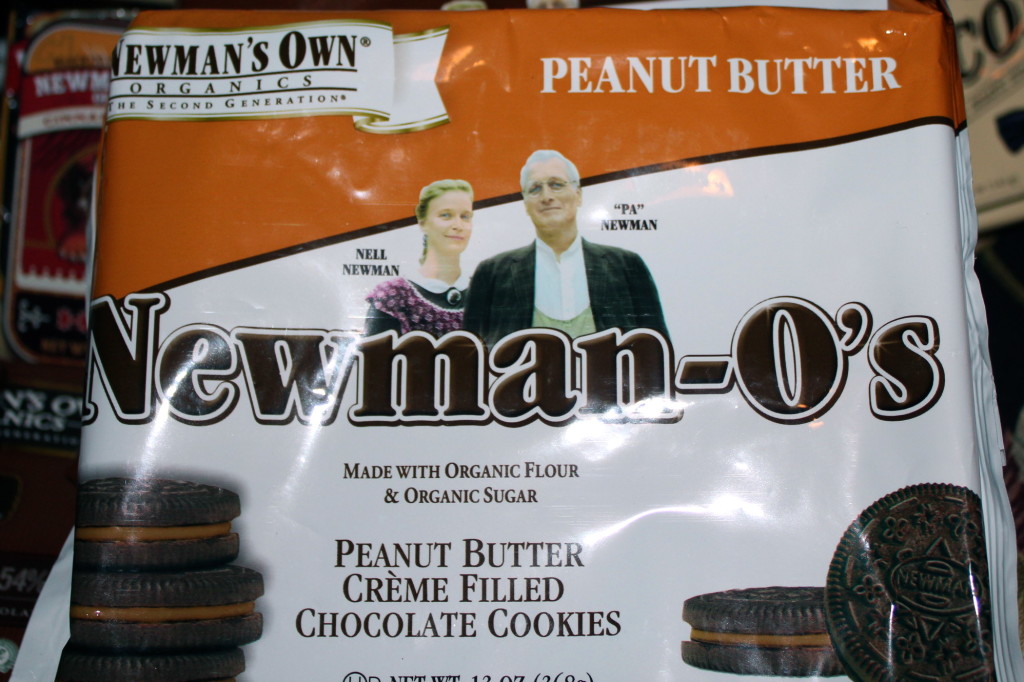 We are a cookie loving family, so naturally, another of our favorites is a different cookie.  The Oatmeal Chocolate Chip Family Recipe Cookies are delicious!  They are bite-sized, crunchy, and oh so tasty!  When given the option, these cookies are the snack of choice for both of my daughters.  My husband really liked these as well and said that if he weren't trying to lose some weight right now, he'd eat the whole bag in one sitting, they are that good!  The serving size is 5 cookies, those five cookies have 140 calories.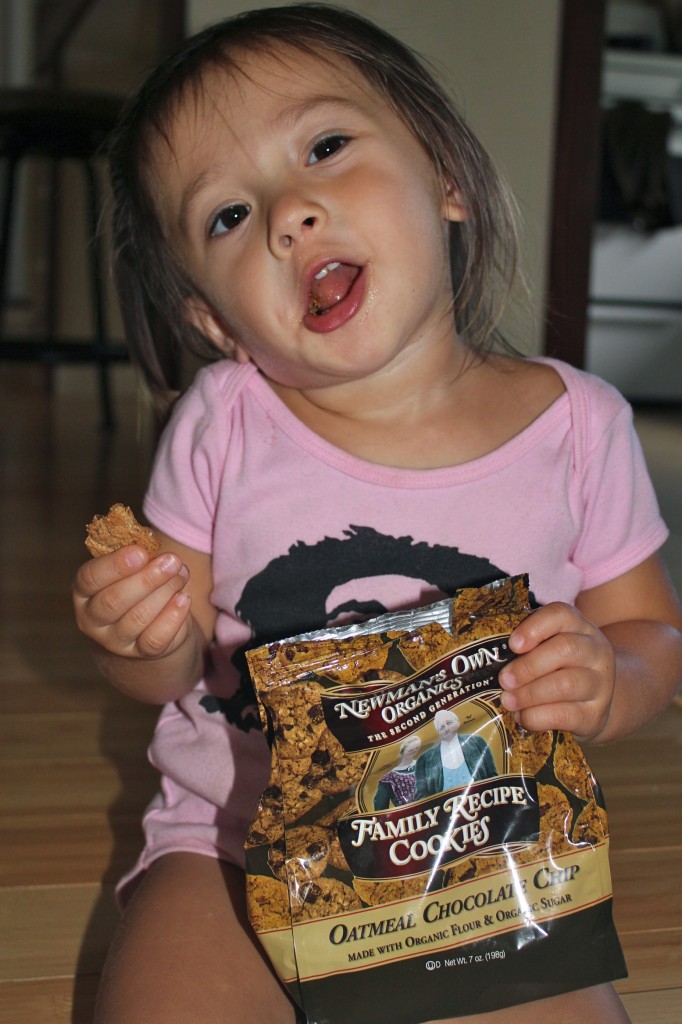 Another of our favorites was the dried apples.  Newman's Own Organics makes a variety of dried fruits including cranberries, raisins, apricots, prunes, and a berry blend.  The apples were great!  They were soft, chewy, and sweet!  The dried fruits are 100% organic and contain no sulfites.  Unfortunately, we finished the bag and threw it away before I thought of taking a picture.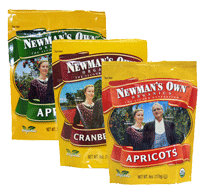 The problem with lots of foods is that they contain artificial flavors and colors, that is not the case with Newman's Own Organics Licorice Twists.  They come in a few flavors with the strawberry being my favorite.  These candies are low in fat.  They are chewy with just enough sweetness to make it a great treat.  I think these are a much healthier option to most candies out there.  The only problem?  Trying not to eat the whole package in one sitting!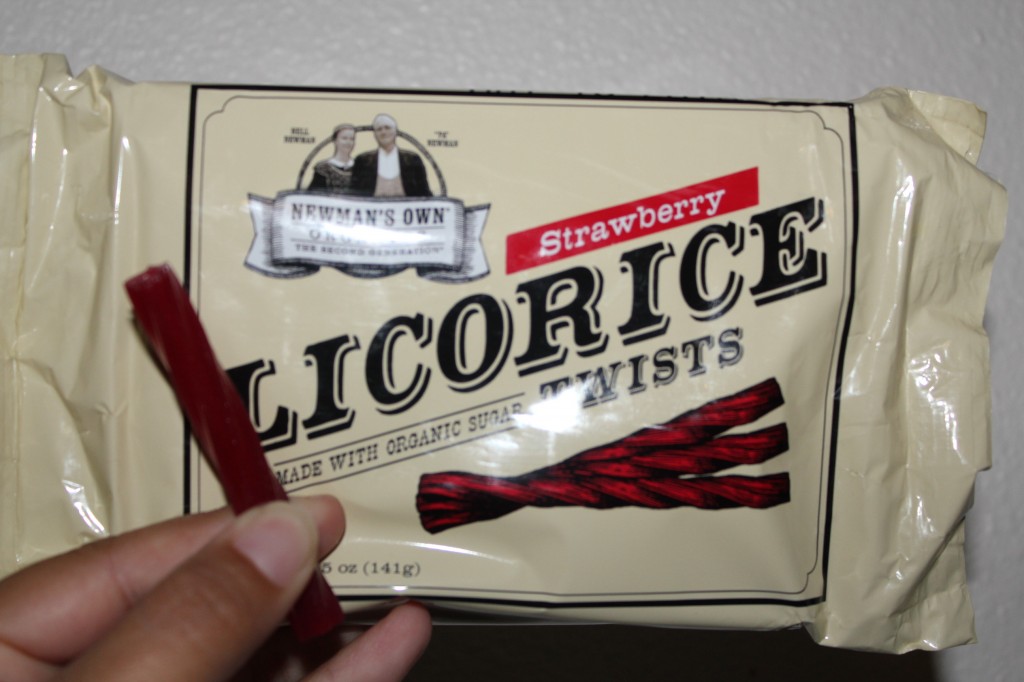 And now for the GIVEAWAY!!
One LUCKY Winner will receive a Prize Pack full of my Newman's Own Organic favorites!  Enter using the rafflecopter below.
*Please follow directions when entering the giveaway.  Be sure to complete the task before submitting your entry!
Leaving a comment on this post is MANDATORY!  If you don't leave a comment, all other entries will be disqualified.  I really hate to disqualify anyone, so please follow directions!
Disclosure:  I received these products for review purposes.  All thoughts and opinions are my own.  Livin' The MOMMY Life is not responsible for prize shipment.
a Rafflecopter giveaway