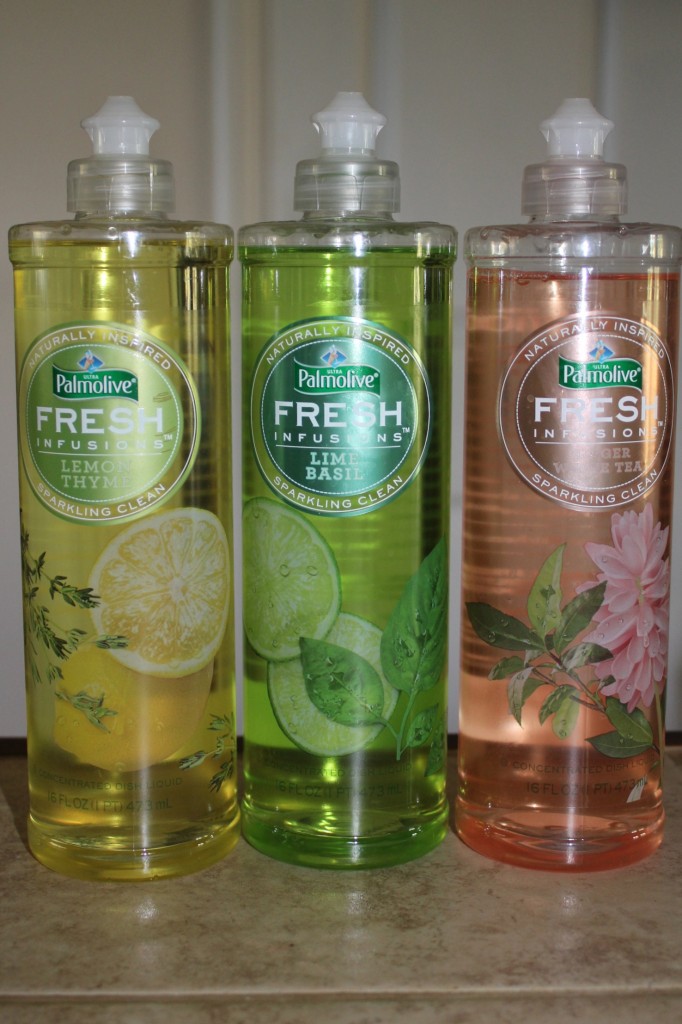 I received three 16 FL Oz. bottles of Palmolive Fresh Infusions Dish Liquid to try out.  I must say, I don't exactly like doing the dishes, but as with all other household chores, it's got to be done!  If there's anything that can be done to make doing the dishes even a little bit better, it would be using a nice smelling dish liquid that works well!
My first impression upon seeing the bottles of dish liquid was how nice and decorative the bottles are.  These are bottles you won't mind keeping out at your kitchen sink.  Palmolive Fresh Infusions come in three scents which include Ginger White Tea, Lemon Thyme, and Lime Basil.  The scents are light, and not overpowering, but you can surely smell it as you do the dishes.  The Lime Basil is my favorite of all.  It actually has a slightly sweet scent that I really enjoy!  I found these scents to be pretty unique compared to others I have tried in the past.  This dish liquid works pretty well at getting my dishes nice and clean and overall I am happy with the product.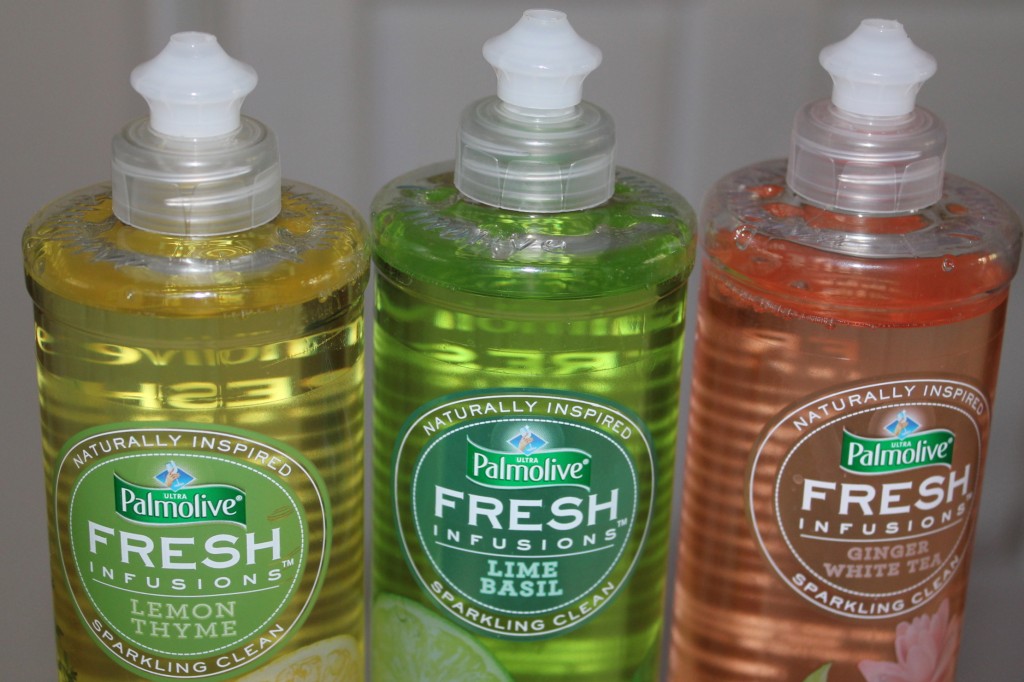 I think these would be a great addition to a basket filled with cleaning or kitchen items and would make a wonderful gift.  Of course you can also buy them for yourself and add al title bit of extra style to your kitchens decor!
and now for the GIVEAWAY….
one lucky winner will WIN all 3 scents of Palmolive Fresh Infusions Dish Liquid!
Disclosure:  I received these products for review purposes.  All thoughts and opinions are my own.