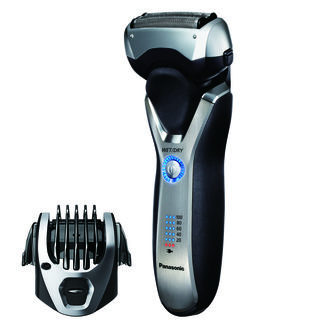 The Panasonic Arc3 Shaver (ES-RT77-S) is a useful shaver to have on hand with a number of great features.  My husband has been searching for the perfect shaver for a while now. He hasn't found one he really likes, as he's had issues with most he's tried. Because of this, he rarely shaves. I'm pretty sure this one will be perfect for him and he'll be happy to shave more often.
The Arc3 is a cordless shaver that can be used either wet or dry.  It features a 3 blade cutting system for a fast, smooth and close shave.  The 30-degree inner blades feature nanotechnology to cut the hair at its base for a close shave.  This shaver was made with comfort in mind with its multi-arc foils which allows the shaver to glide uniformly across the face and neck.  The flexible pivoting head was made to follow the contours of the chin and neck.  It can be used with most shaving cream, gel, or foams.
The shaver comes with a 5 setting comb attachment that snaps securely onto the shaver head for quick and easy trimmings and touch-ups .  It also comes equipped with a 45 degree angled slide up trimmer blade to help groom sideburns and mustaches.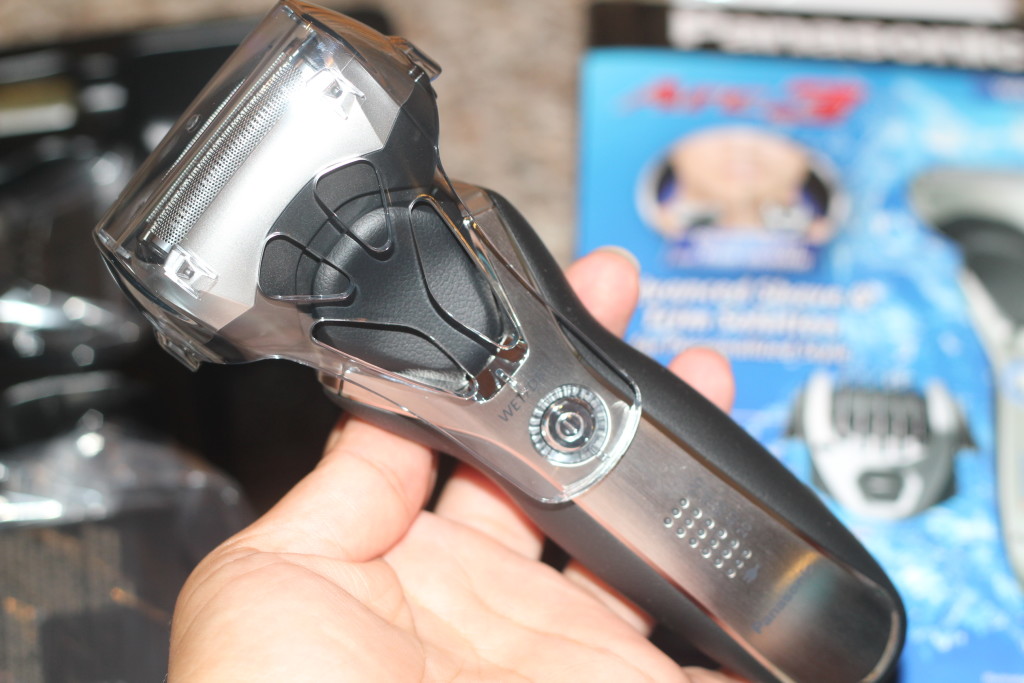 When charged fully, the shaver will last for up to 54 minutes of cordless shaving.  It takes 1 hour to reach a full charge.  If you need to use it right away, you can do a five minute quick charge for a single shave. A dual LED charge indicator on the handle clearly displays charging progress and the level of available power when the shaver/trimmer is in use.
The Panasonic Arc3 Shaver comes with a 2 year limited warranty and 30 day money back guarantee.  It's recommended that you replace the outer foil every year and inner blades every 2 years.
This shaver would make a great Christmas gift for the men in your life.  They'll enjoy and appreciate the ease of use and great shave. It can be purchased for $119.99.