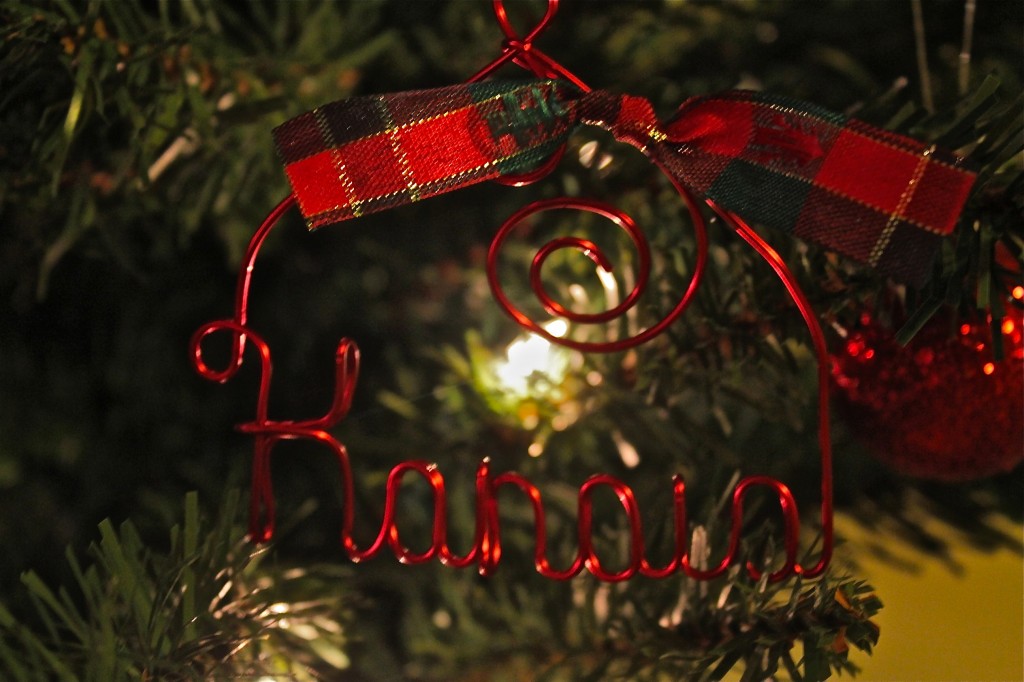 Personalized Christmas ornaments are always a great keepsake.  I've always found personalized things to be so special because they truly are one of a kind, and made just for you!
LWestFashions is a shop on etsy where you can find a great selection of personalized Bridal Wedding Hangers, Jewelry, and Ornaments!  I received two ornaments, one for each of my daughters.  They are so nice!  My daughters both have Hawaiian names, so I can never find any personalized items for them, they always have to be specially made.
These ornaments are hand crafted out of either red or silver copper wire.  The silver ornament is in the shape of a Christmas tree with my daughters name hanging at the bottom of the tree.  It's approximately 3 inches tall.  The second ornament is red with a cute spiral design at the top and my daughters name below.  This ornament also has the special touch of a pretty ribbon tied up top and is about 3 inches wide.  It may be more or less depending on the length of the name.  Both ornaments are absolutely beautiful!  My  five year old was very excited to see that the ornament had her name on it, and quickly found a spot for it on her little Christmas tree.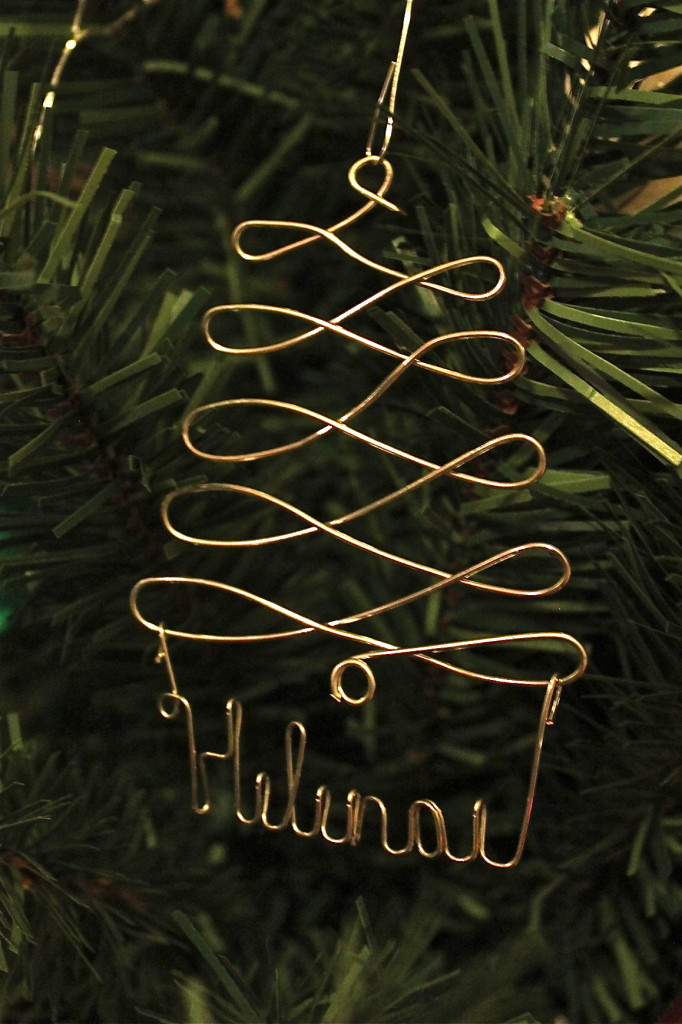 At $8.99 each, these ornaments are very affordable!  Personalized ornaments are so special.  You family will surely love and cherish these for years to come!
Disclosure:  I received these ornaments for review purposes.  All thoughts and opinions are my own.