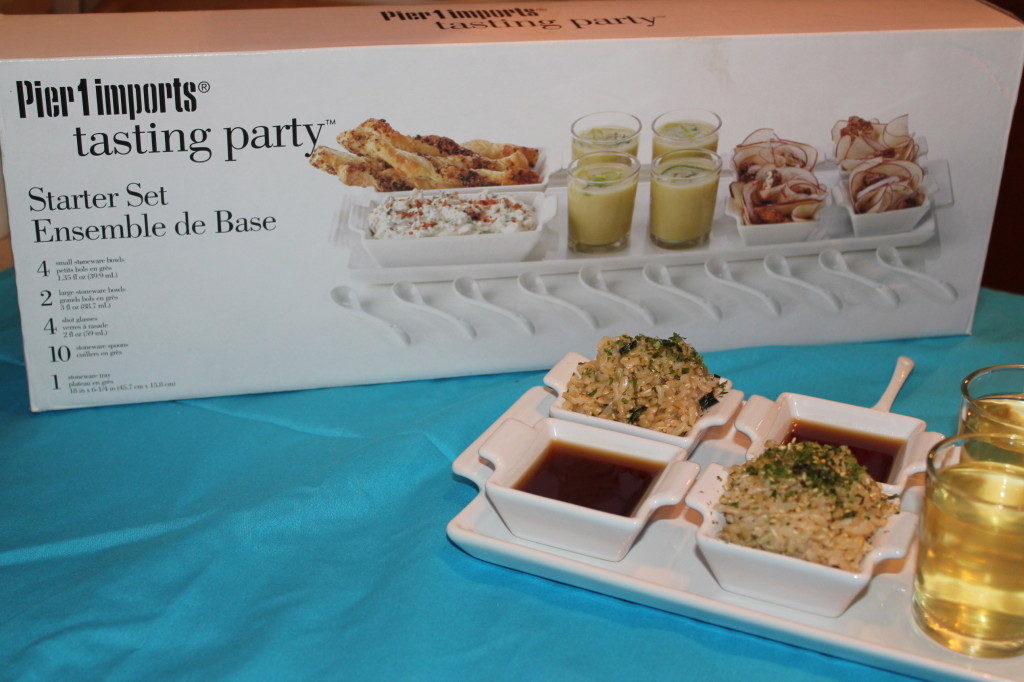 I enjoy family gatherings and get togethers.  It's always nice to spend quality time with family and friends.  I haven't hosted a gathering in my home in a while, and really wanted to.  Pier 1 Imports introduced me to the idea of having a Tasting Party.  I had never heard of a Tasting Party, but I thought it was a great idea.  When putting one together, the possibilities are endless!
I decided to do a Japanese themed Tasting Party.  We had Shrimp Tempura, brown rice with furikake, and green tea.  The tasting Party Starter Set from Pier 1 Imports comes with 21 pieces including mini stoneware spoons, large and small stoneware bowls, shot glasses and a stoneware tray to place everything on.  I enjoyed setting it all up and loved what it looked like in the end.  This set makes entertaining fun and simple.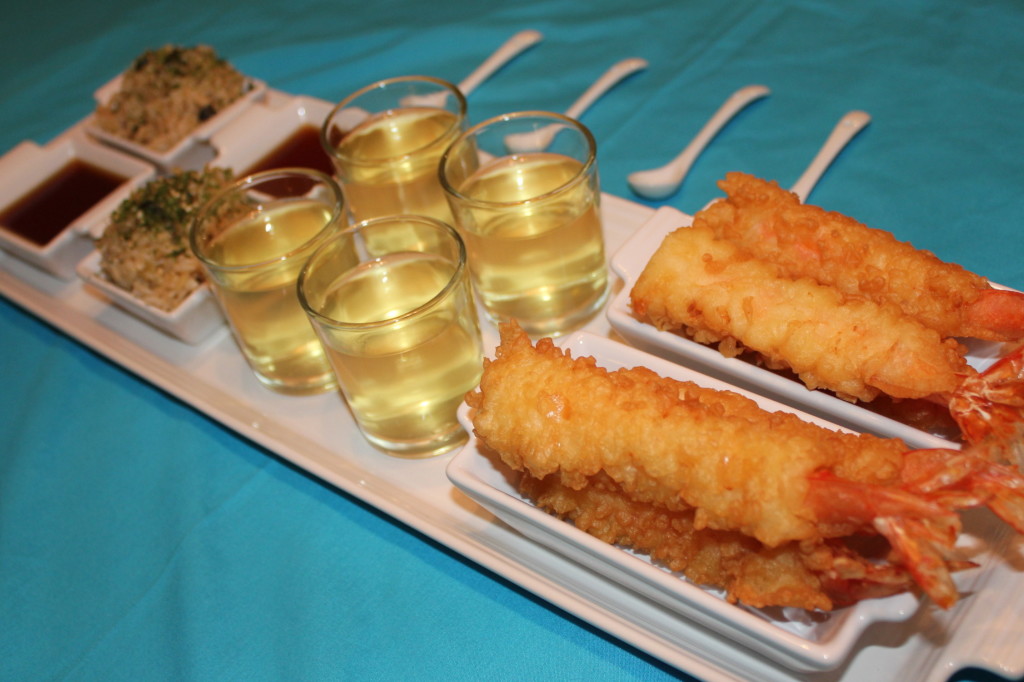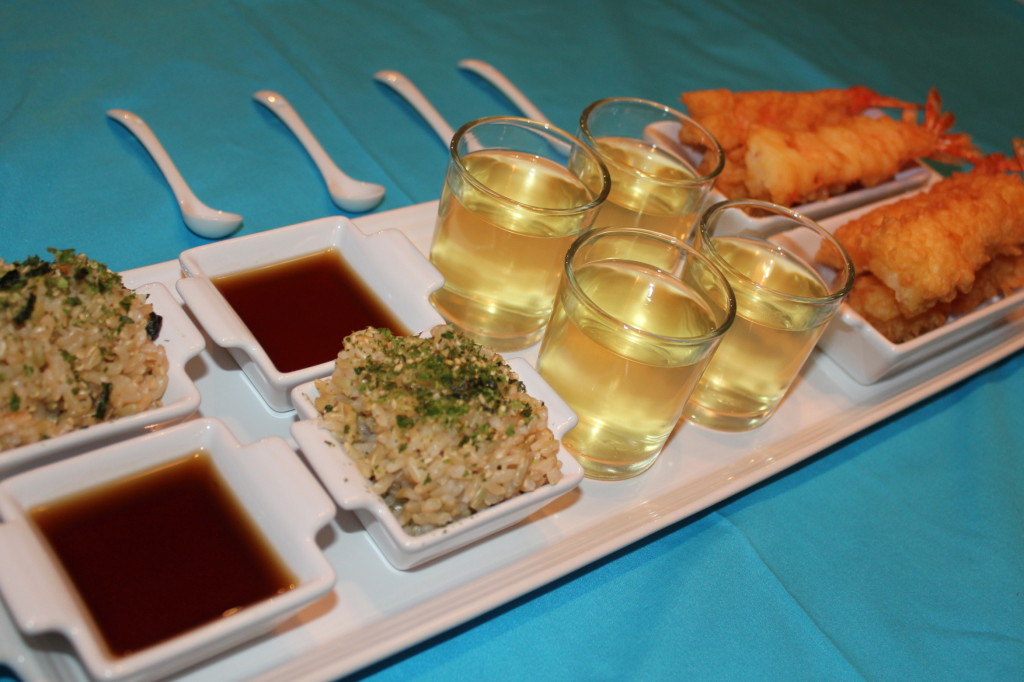 I really want to do a dessert Tasting Party, or maybe even a cheese Tasting Party.  There really is so much you can do with this set.  I love it, and plan on using it a lot!
Disclosure:  I was provided with the Tasting Party Starter Set from Pier 1 Imports to facilitate this post.