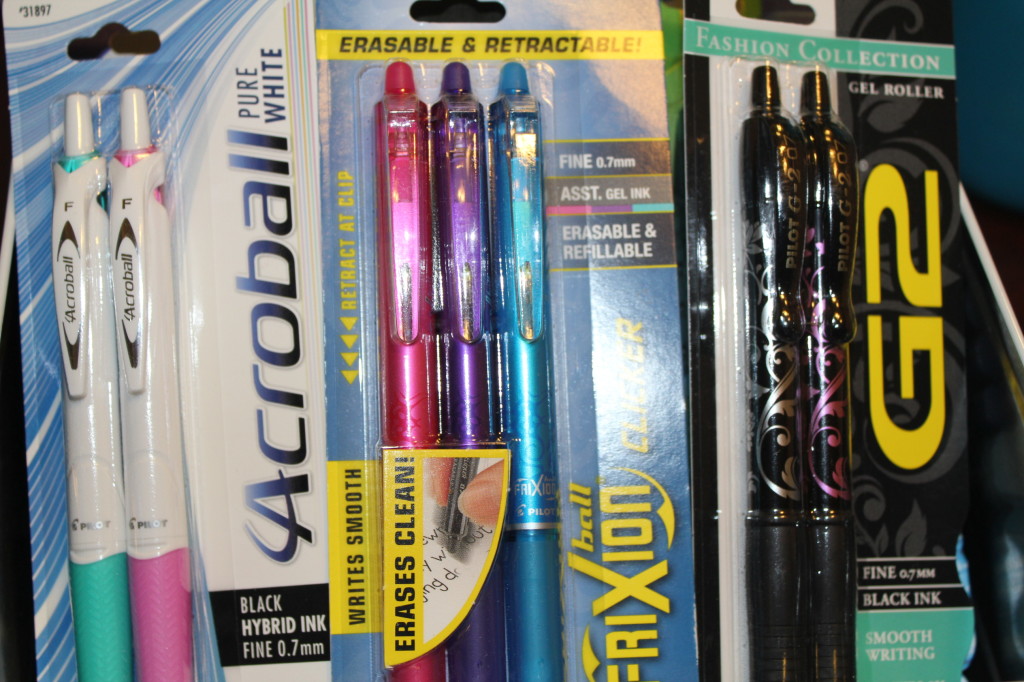 Pens are one of those things that everyone needs and uses often.  Pilot offers a wide variety of pens that would make wonderful gifts for the upcoming Holidays.
The Metropolitan pen is stylish and practical.  Featuring a brass barrel and stainless accents, the Metropolitan comes in three matte finishes and barrel designs including a fountain pen, ballpoint, or gel roller.  I received the gold colored ballpoint pen which retails for $16.  It's an attractive pen, and writes smoothly.  It's probably one of the best pen I've ever used!  I also really loved that it comes in it's very own box.  It's perfect for gift-giving.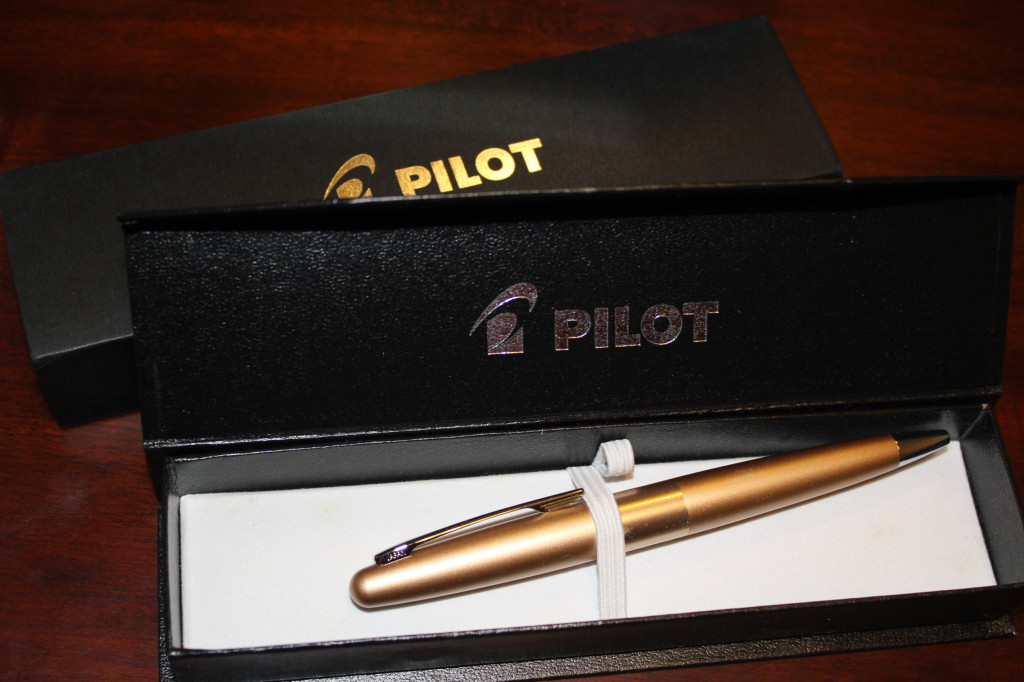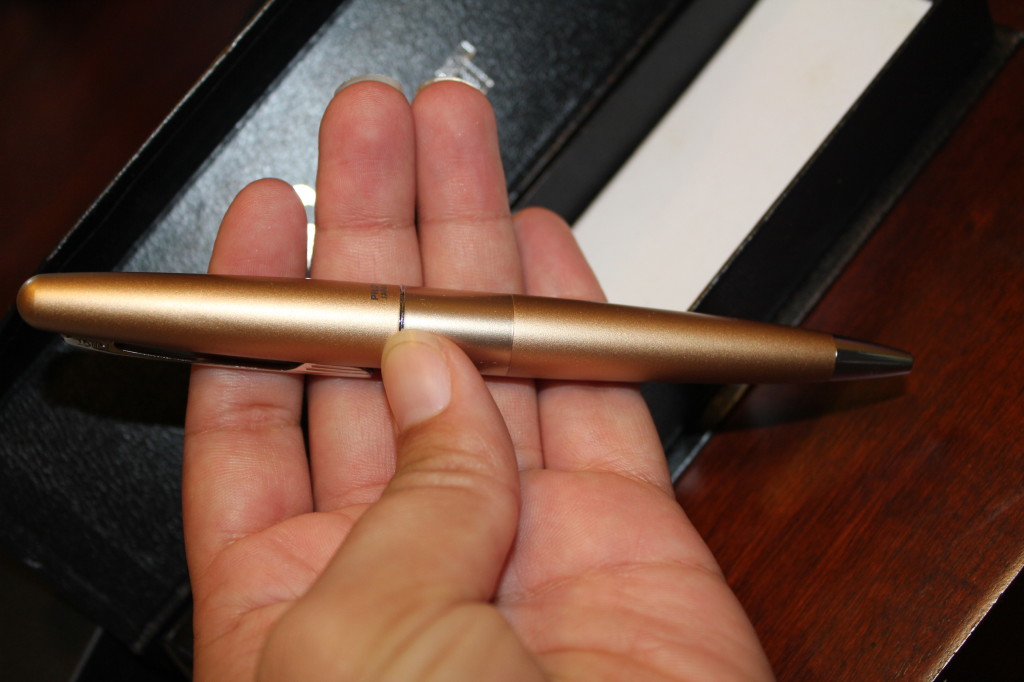 Pilot also has a bunch of lower priced pens that would make great stocking stuffers.  They have a FriXion Clicker which is pretty neat.  It's an erasable pen!  The FriXion Clicker's heat sensitive ink disappears with friction allowing you to erase an re-write.  The B2P is made of recycled plastic bottles.  This earth friendly pen is perfect for those who are all for "going green".  G2 Fashion pens are known to last two times longer than other gel ink pens. They come with fashionable designs so they don't look like any ordinary pen.
The prices of these pens vary depending on where you purchase them from and the various styles.  They range from $2.84 for a two pack up to $5.24 for a three pack.
Want more gift ideas for the upcoming Holidays?  Check out Livin' The MOMMY Life's 2013 Holiday Gift Guide