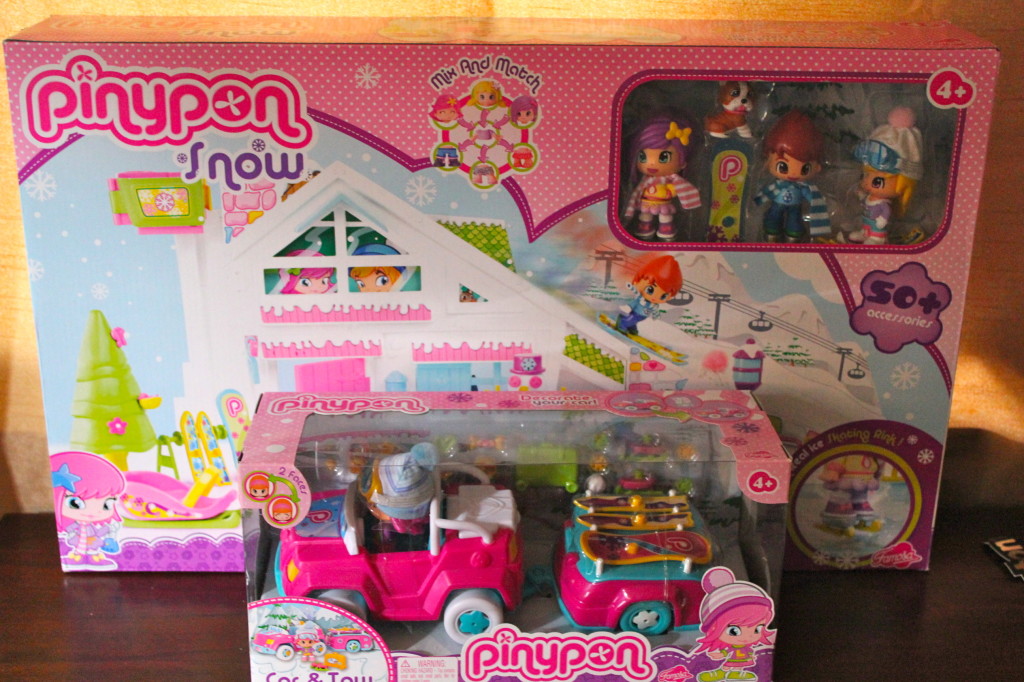 Pinypon toys are great, my daughter has the Pinypon Caravan set that she really enjoys.  She was ecstatic when she saw the Pinypon Ski Lodge and Car & Tow, and couldn't wait to start playing with them.  I have a feeling both of these will be on many Christmas Wish lists this year!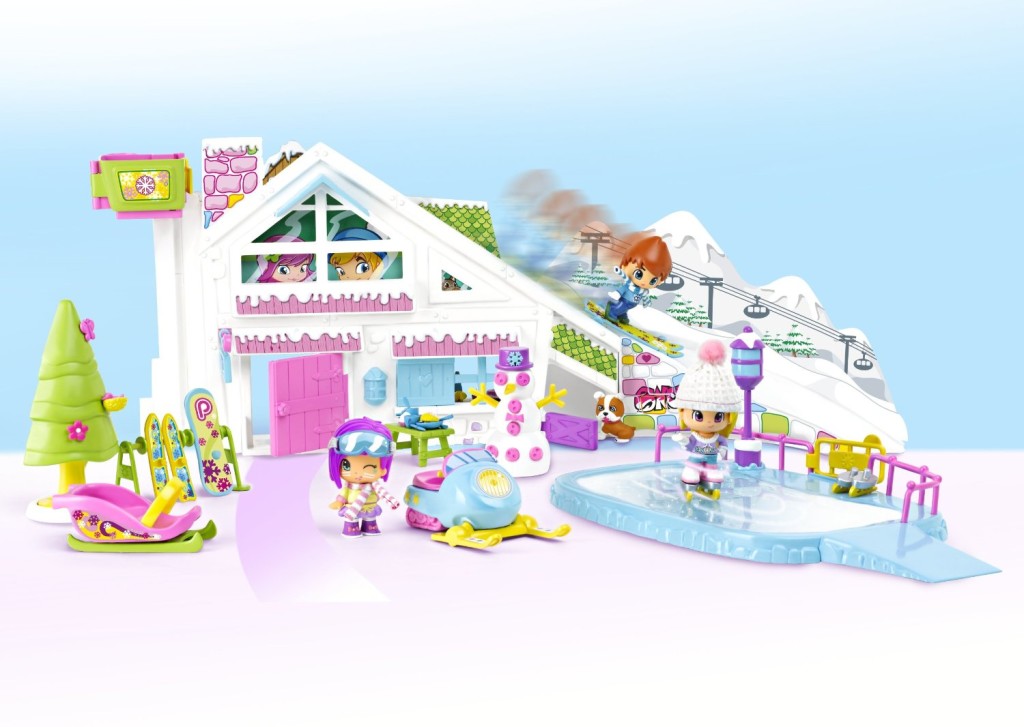 The Pinypon Ski Lodge is such a cute playset. It comes with three Pinypon figures that can be mixed and matched to create the look you want.  It also comes with cool snow gear and activities such as skis, skates, snow mobile, sled and  snowboard.  There's also a ski slope and of course, the ski lodge.  My daughter was most excited about the skating rink.  You add water, and freeze it to make a real ice skating rink for the Pinypon dolls.  There's so much you can do with this playset, it really is lots of fun!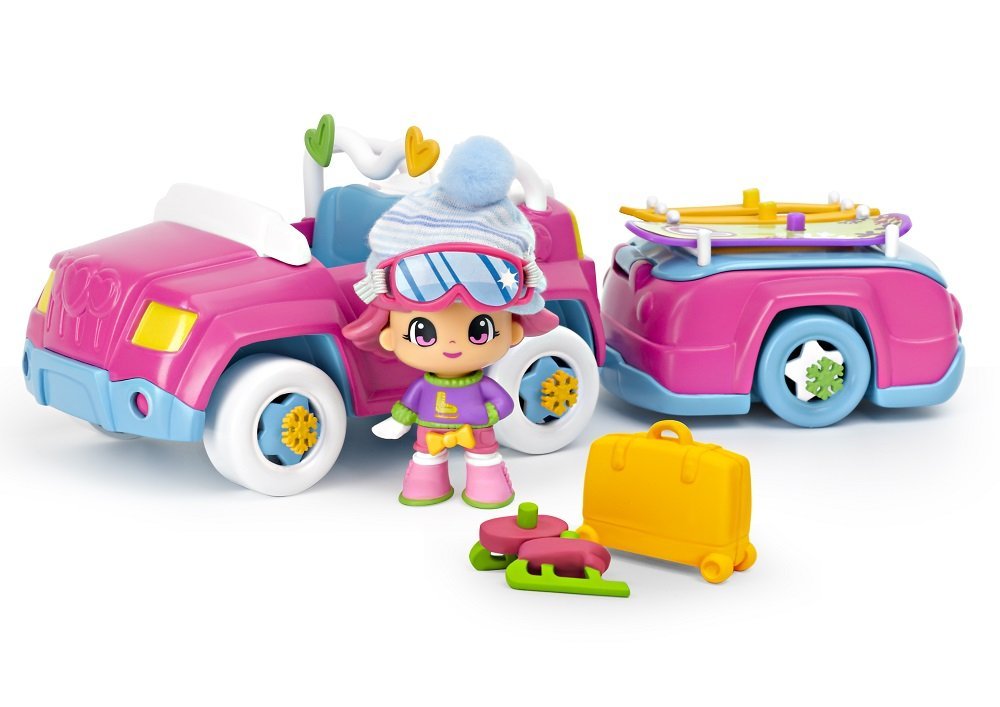 The Pinypon Car & Tow is cute.  It comes with one Pinypon figure dressed in adorable Winter Attire.  The car pulls along a Tow which opens up to store some great accessories including luggage and skis.  Snowboards are included too, and they fit perfectly on top of the Tow.  The Pinypon Car & Tow is a great addition to the Ski Lodge.
Being that we live in Hawaii, my girls have no experience with snow and real Winter weather.  I love that with this playset, they can really use their imaginations and even pretend to be in the snow!
The Ski Lodge retails for $39.99 and the Car & Tow retails for $12.99.  Both can be found at Toys R' Us.
Want more gift Ideas for the upcoming Holidays?  Check out Livin' The MOMMY Life's 2013 Holiday Gift Guide