The Radio Flyer Ziggle is a fun new take on a bike or tricycle.  What makes it so cool and unique is that there are no pedals!  That's right, no pedals!  This fun ride-on toy moves as kids twist the front and wiggle the back.
The Ziggle has 4 caster wheels, an adjustable seat to grow with your child, grip tape to give feet added control, a solid steel frame, and padded handle bars.  Although it doesn't come assembled, It was fairly easy to put together.  I was able to do it all by myself.  The parts are all very sturdy and well made.
I wasn't sure how easy it would be for the kids to use, being that it was unlike anything they had ever tried before, but they were all able to do it instantly!  I had my 3 year old daughter and niece try it out as well as my 6 year old.  They all got it going right away, with no help from me.  It seems very easy to get the Ziggle moving, and it moves quickly and smoothly across our driveway.  All of the girls had lots of fun trying out the Ziggle.
I like having lots of options for outdoor play as it's always nice to get the kids playing outside.  The Ziggle will add lots of fun to outdoor play time and I think we'll get lots of use out of it!  It retails for $49.99 and is recommended for children ages 3-8.
Want more Gift Ideas for the upcoming Holidays?  Check out Livin' The MOMMY Life's 2013 Holiday Gift Guide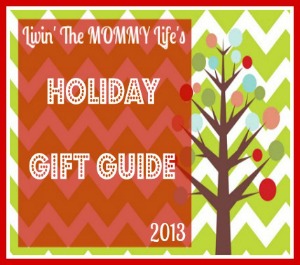 Disclosure:  I received this item for review purposes.  All thoughts and opinions are my own.