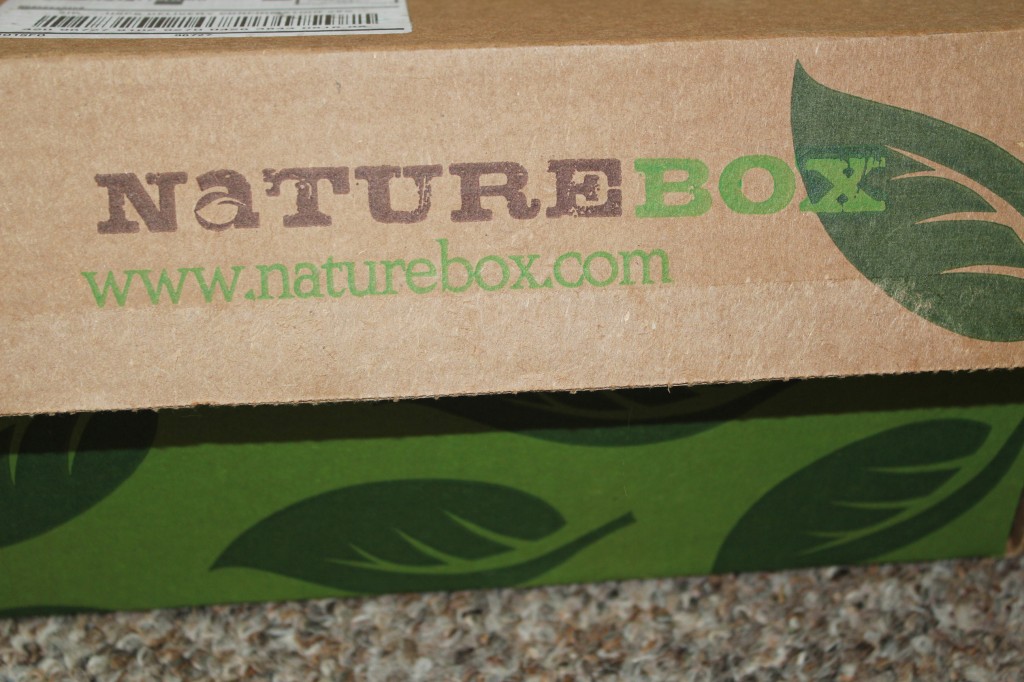 Nature Box is a monthly subscription box which features a great selection of healthy snacks.  The snacks are made from wholesome ingredients and are either minimally processed, or not processed at all!  All snacks from Nature Box are free of artificial sweeteners, flavors, or colors!
I admit, I'm a snacker!  It's been nearly 2 months that my family and I have been trying our best to be healthier.  Part of being healthy is eating healthy, which is why I'm glad I discovered Nature Box!  Nature Box helps us by providing delicious healthy snacks.  With these snacks, I know my family and I are not filling ourselves with the artificial ingredients that are so bad for us.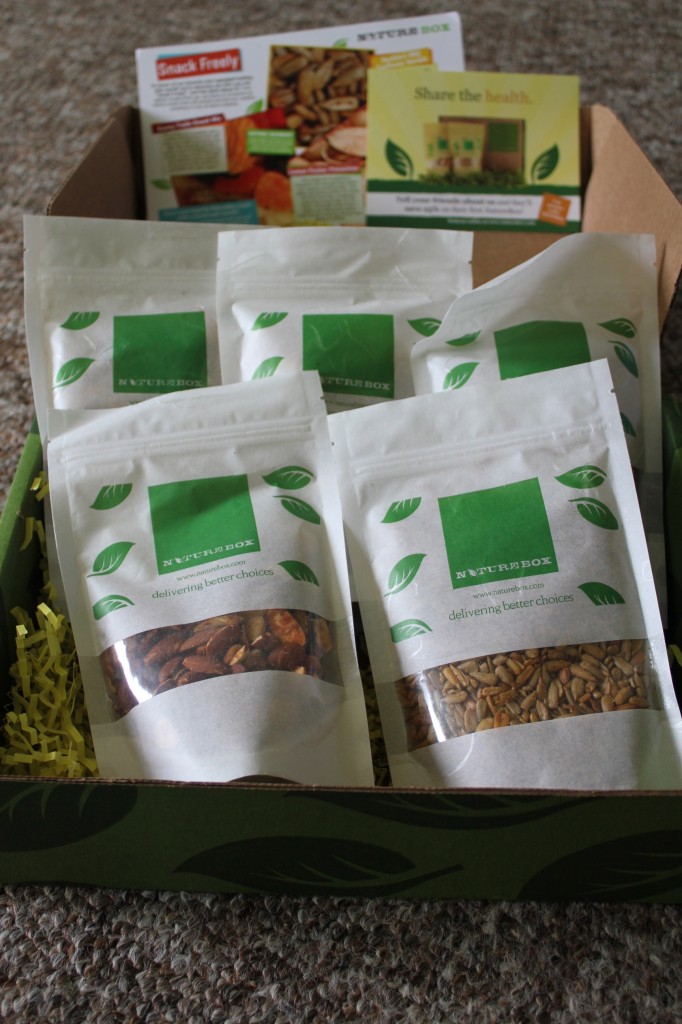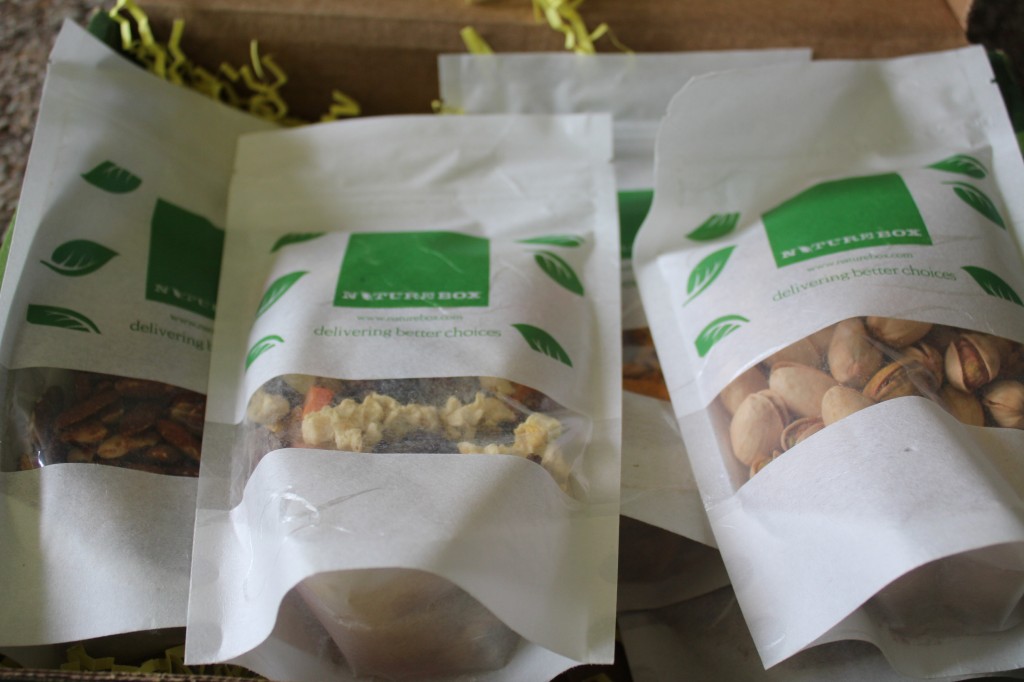 We received the July Nature Box which included 5 different snacks.  Our favorite was the "Sunny Trails".  It included a mix of dried fruits including papayas, pineapple, apples, dates, mangoes, and apricots and raw almonds.  My two year old thought the fruit was candy, and kept asking for "more candy"!  We loved the Sunny Trails snack so much that I would have liked to have bought another bag or two because it really does make such a great snack.  Unfortunately, it seems these snacks are made in limited quantities.  I think Nature Box should consider offering the snacks for sale individually on their website.  That way, if you get a snack in your monthly box that you really like, you'll be able to get more of it!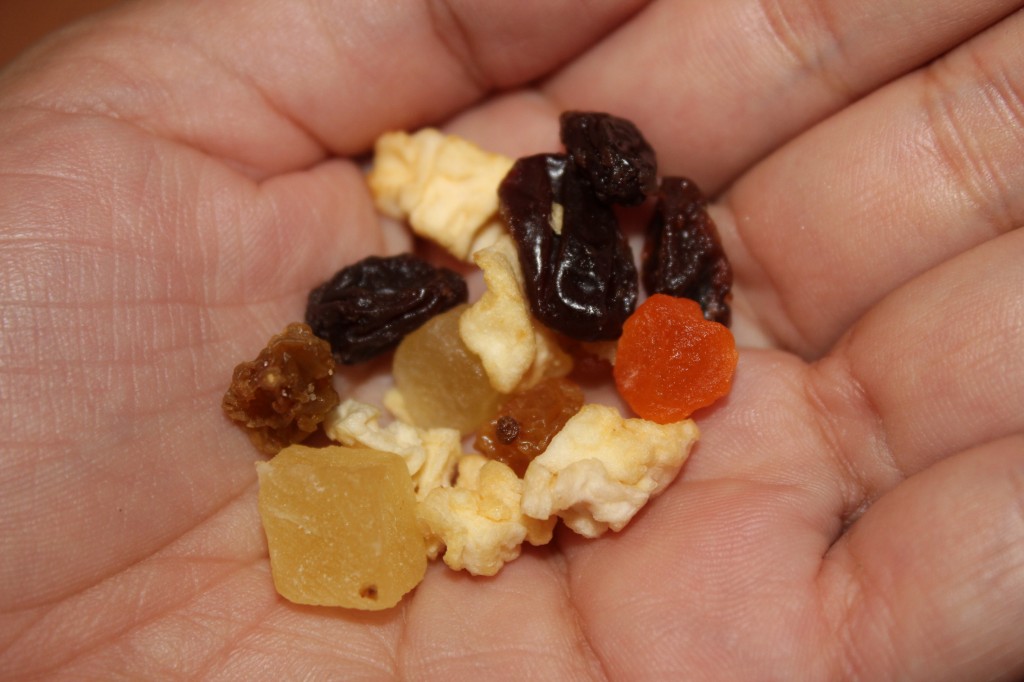 Nature Box costs $19.95 a month.  I think it's a reasonable price considering all the great snacks you get.  If you are a healthy snacker, or would like to become one, definitely consider a subscription to Nature Box!