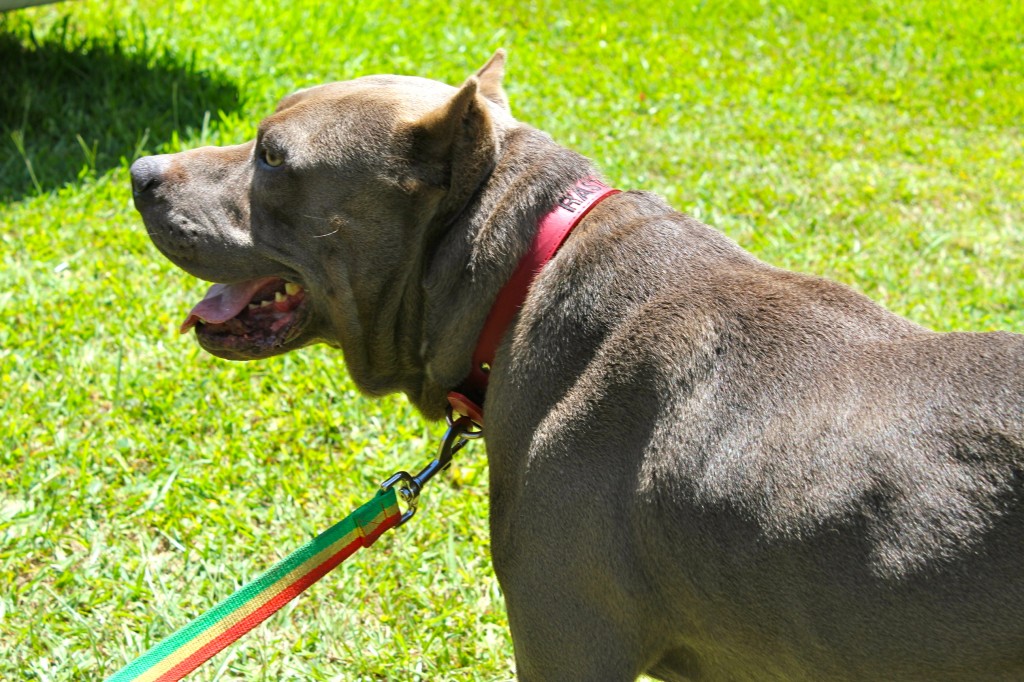 Hot Dog Collars is an online shop where you can find a wide selection of collars, leashes, and more!  I really enjoyed browsing their site as they have so much to see!  Among my favorite items were the variety of personalized collars.
I received a very nice leather collar.  It's personalized with my dogs name, which I absolutely love!  His name, "Rasta", is embroidered on the red collar with black thread.  It's such a fashionable collar, unlike any he's had before.  He doesn't have a name tag, so I love the fact that if he were ever to run away or become lost, anyone who found him would clearly be able to see his name embroidered on the collar!  This collar seems to be of great quality.  It is strong, and durable.  Rasta has only been wearing the collar for a few days, but so far it is holding up well.  The collars are just $19.99 which I think is a great price, especially with it being personalized.
Along with the collar, I found the perfect leash for Rasta at Hot Dog Collars.  It is a very stylish "Bob Marley Rasta Dog Leash".  I've never seen one of these before, so I was very excited when I saw it!  The leash is a 100% Bamboo designer dog leash made of soft cotton.  The red, yellow, and green colors are nice and bright and really makes this leash stand out.  We have already gotten a couple compliments on the leash while out for walks and everyone wants to know where they can get one for their dog!  You can get a Rasta Leash for just $16.95 at Hot Dog Collars.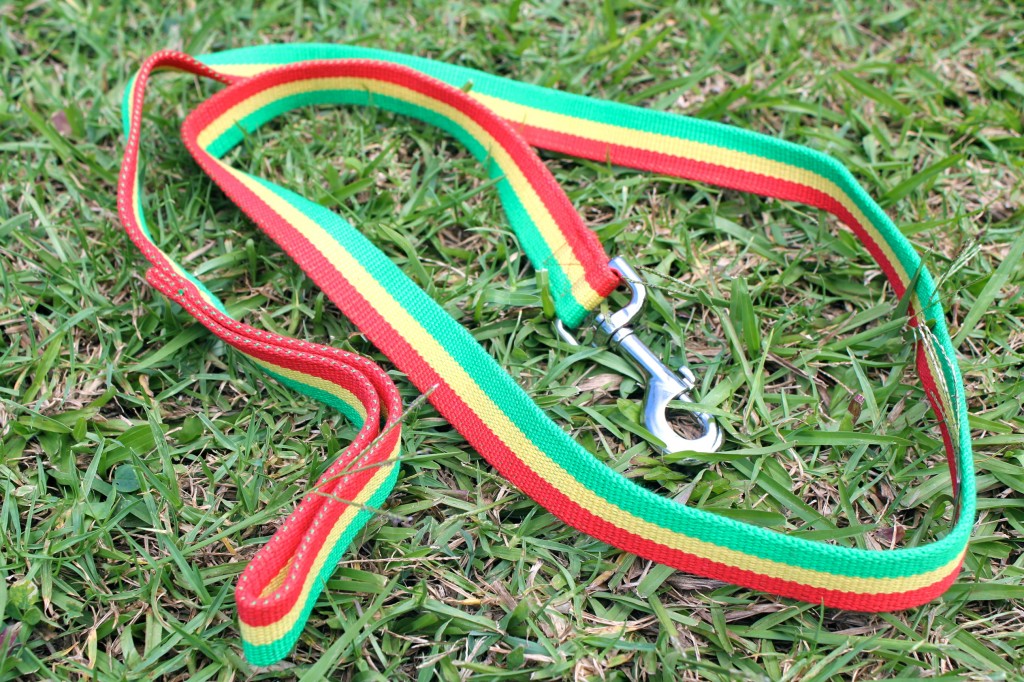 Want to know what's even better? Both the leash and collar are made in the USA!  I love finding products that are made in the USA.