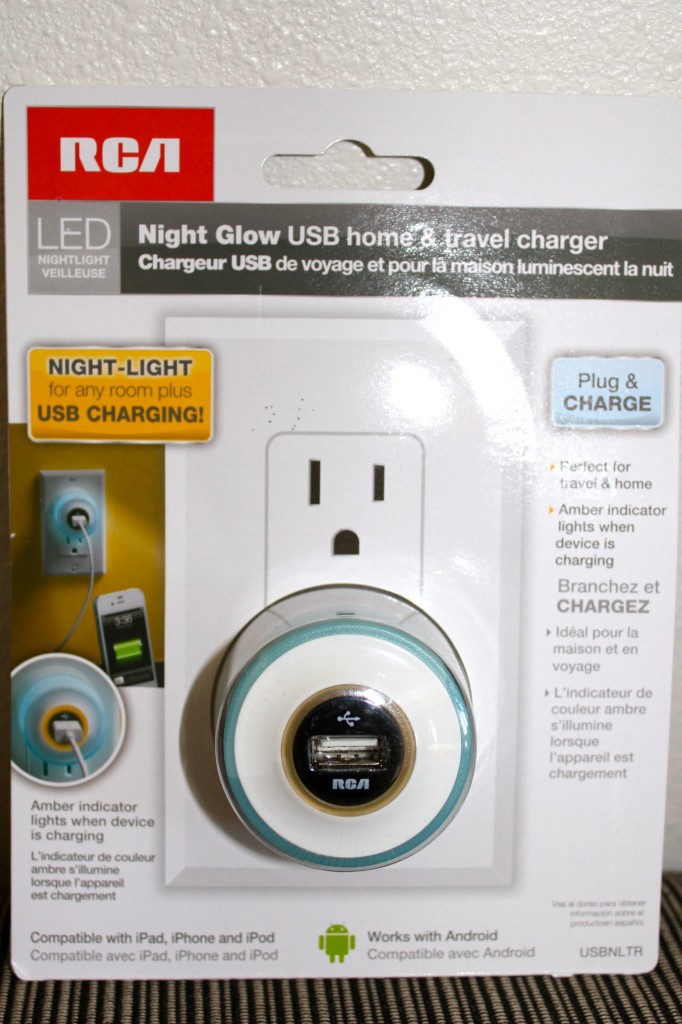 I like finding products that are multi-functional.  This is one of them,  It's a charger and night light in one!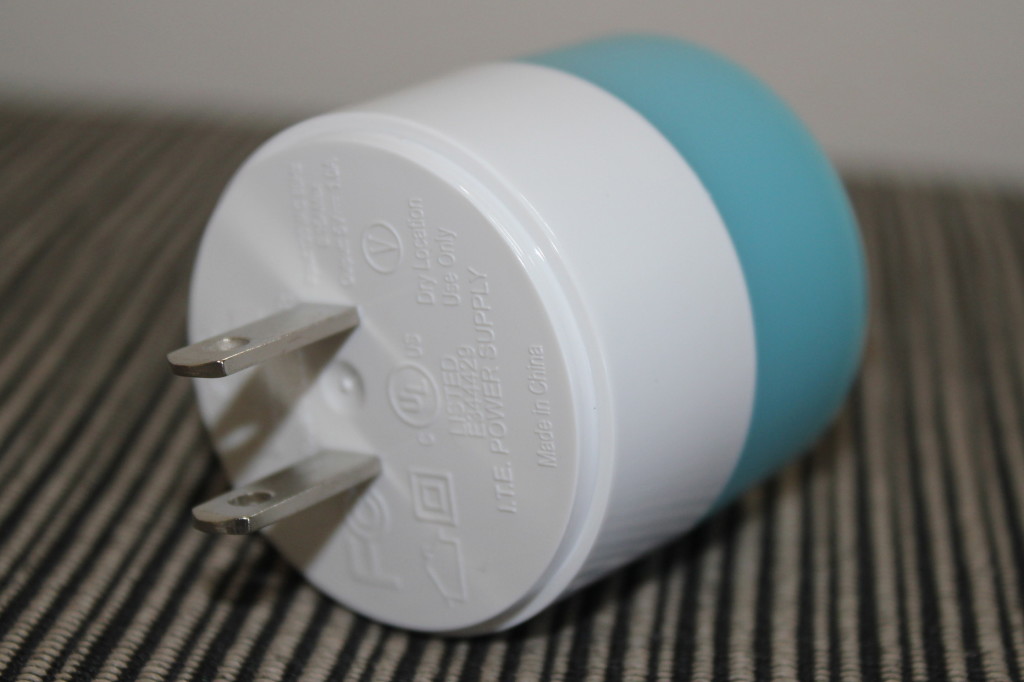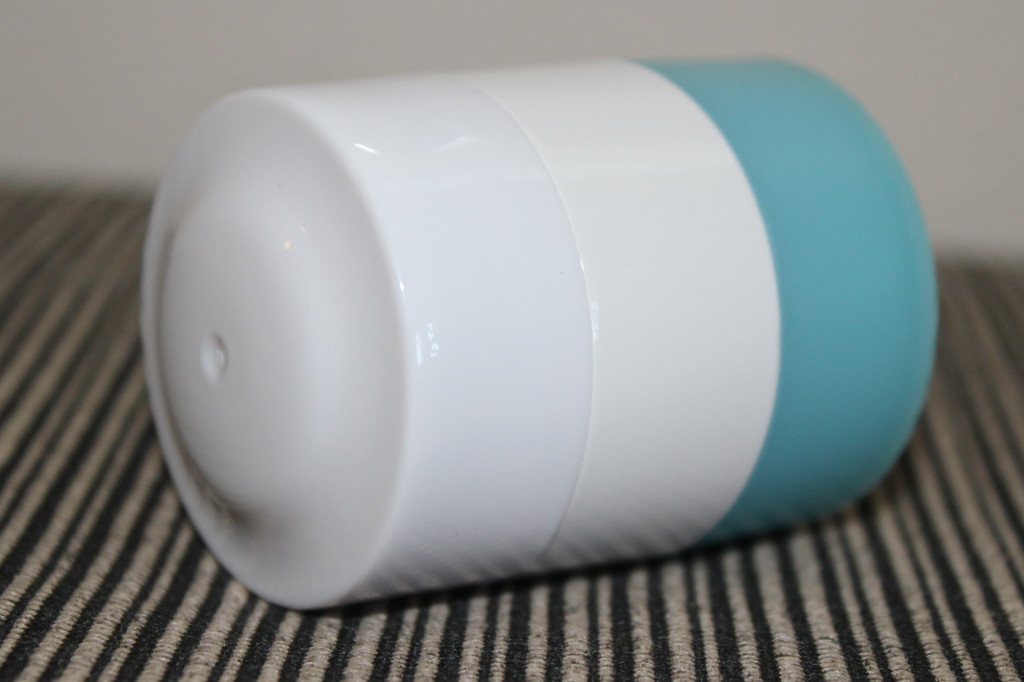 The RCA Night Glow USB home & travel Charger is small and compact.  It includes a cover so you can cover up the prongs on the charger when it's not in use.  Because of it's size, this would perfect for taking on the go, and it won't take up much space.  It's very simple to use, just plug and charge.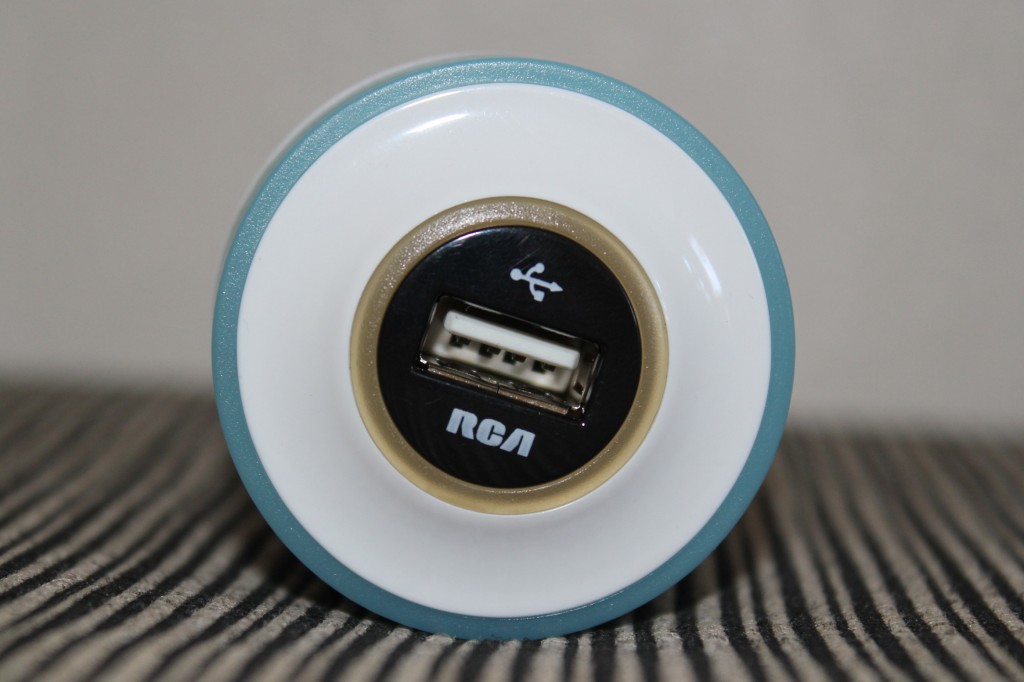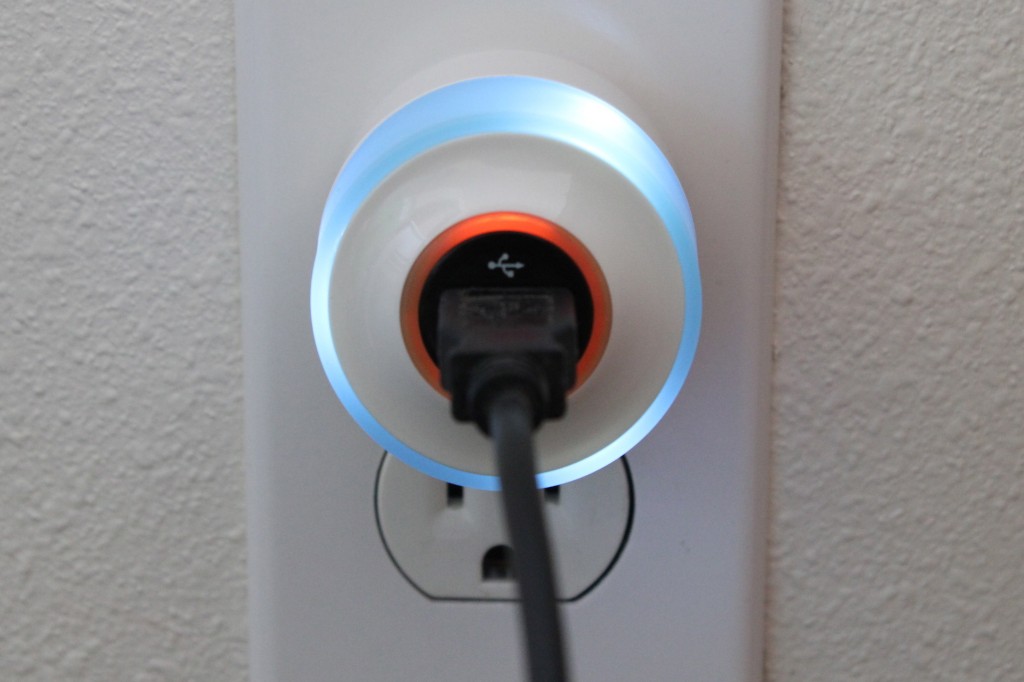 The night light emits a light blue glow that is bright enough to illuminate a dark room.  There's also an amber colored ring that indicates that your phone is charging.  It includes one USB port to charge your portable electronic devices.   This charger is compatible with iPhones, iPads, iPods and works with android phones as well.
If you've been looking for a night light, this is a great option.  My daughter sleeps in the room with us, so I like to have a light on for her.  This one isn't too bright, yet it still illuminates the room just enough that we're able to see through the darkness.  It definitely doesn't hurt that we can use it to charge our phones as well.
This charger retails for $19.99. You can buy it HERE. Or through Amazon.