Disclosure:  I received this item for review purposes.  All thoughts and opinions are my own.
Bikes and skateboards aren't the only option when it comes to getting around town without a car.  Scooters are great too!  With it's oversized 200mm polyurethane wheels, the stylish, sleek Micro Black is one of the fastest 2-wheeled scooters on the street.  It's the perfect mode of transportation and will get you around the neighborhood with ease.  With the price of gas these days, it makes so much more sense to use the scooter for a short trip rather than taking the car.  The Micro Black gets you where you need to go in half the time it takes to walk.  I think it's pretty obvious what the best option is.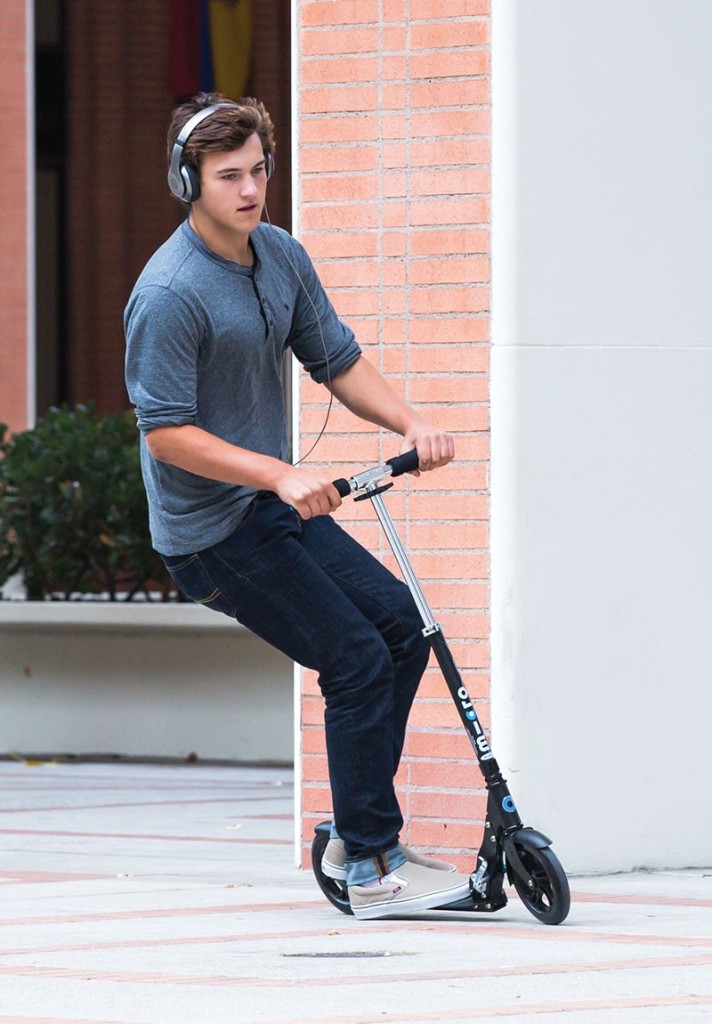 We live in a small town with quiet streets.  The girls love going for bike rides around the neighborhood while my husband and I walk.  As you can imagine, it's very hard to keep up with them! The Micro Black changes that.  Now they're trying to keep up with their dad!  He zooms along on the  scooter while they follow along with their bikes.  It's so much fun watching them enjoy themselves.  The Micro Black is a great addition to our family rides around the neighborhood.
The Micro Black is a very well made and sturdy scooter.  It's the most high quality scooter I've ever come across.  I'm really quite impressed with it overall, and you will be too!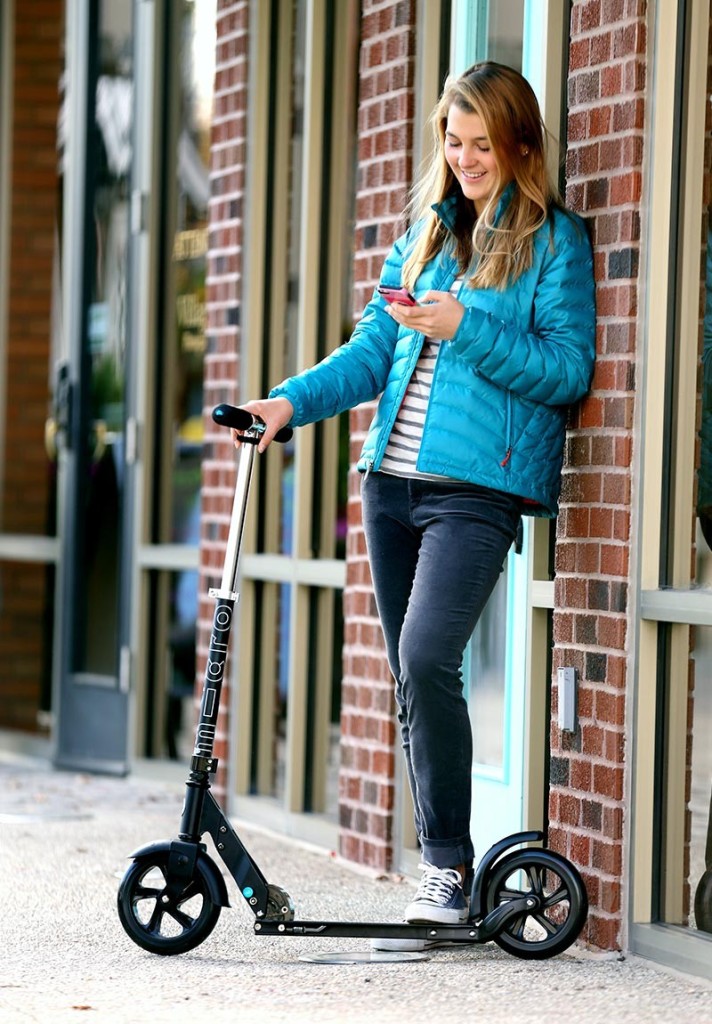 Recommended for those ages 13 and up, the Micro Black is perfect for teens and adults.  It's able to hold up to 220 lbs.  It features an adjustable handlebar which measures 26″ to 38″ from the deck and 41″ from the ground.  It was designed with a lower deck and higher T-bar to create a comfortable upright stance for adults. The scooter itself measures 36″ x 5″ with the standing area of the deck measuring 13″.  For storage and travel the Micro Black is able to fold down to 29″ x 5″ x 11″.
Just a heads up.  If you get the Micro Black, your kids WILL want to use it.  Since it's recommended for ages 13+, It's not quite the right size for kids, but the good news is, Micro Kickboard does make scooters for kids too!  How much fun will it be for the whole family to be riding around town on scooters!  I'm highly leaning towards getting one for each of the girls.  I just know they'll love it.
The Micro Black retails for $199.99.  I highly recommend it!