This is a super simple recipe and so tasty!  I love pasta salads, and believe it or not, this is the first one I've ever made.  I didn't realize how easy it would be.  I like that you can alter the recipe to make it right for you.  Use your favorite dressing, or try something new.  You can even add more to it if you'd like.  Pasta salads are great for potlucks or even a quick dinner idea.  Try it, and let me know if you enjoyed it.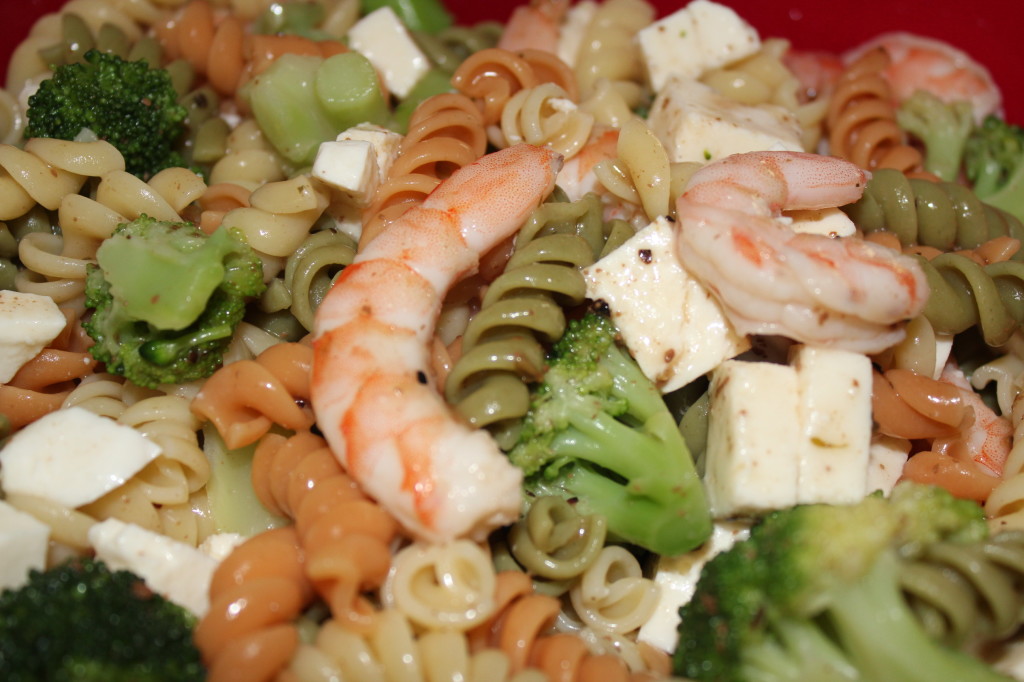 INGREDIENTS
1 box of Rainbow Rotini Pasta
1 Bag of frozen broccoli (can use fresh if you prefer)
Fresh Mozarella Cheese cut in chunks
Cooked Tail-Off Shrimp
Dressing of your choice (I used Kraft Balsamic Parmesan Asiago)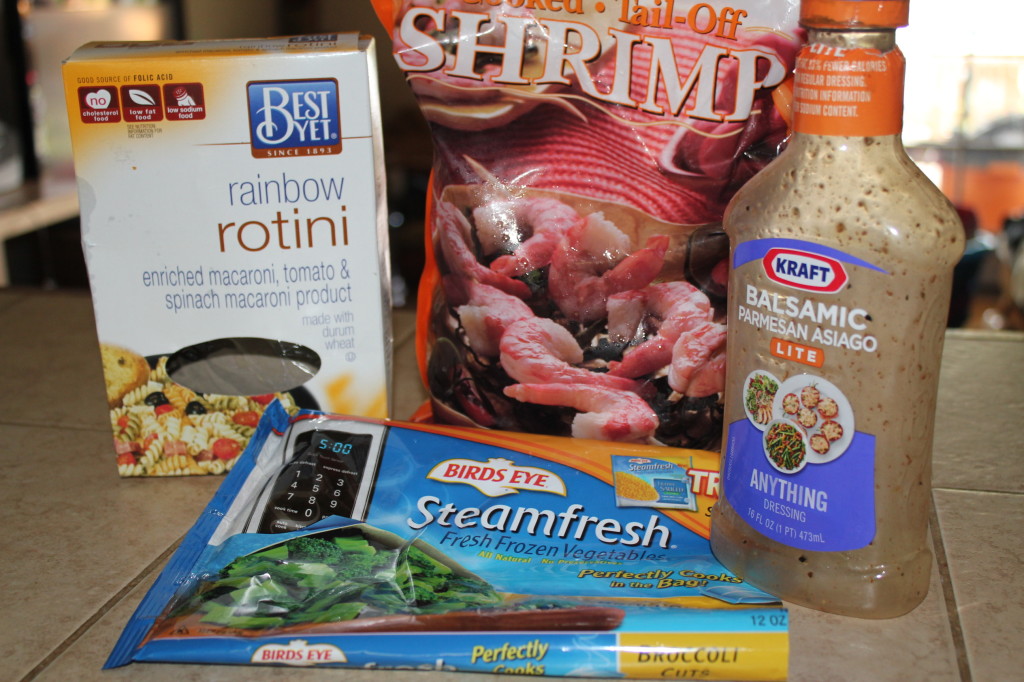 DIRECTIONS
Defrost Shrimp & broccoli if frozen
Boil noodles until done
Drain noodles and add to large bowl
combine remaining ingredients into bowl (Use as much or as little as you like, there is no right amount)
Mix ingredients together
Refrigerate and serve cold.
Most importantly…ENJOY!