My family basically lives in slippers. We call them slippers, but many of you know them as flip-flops. Living in Hawaii, it's definitely our footwear of choice. I've gone through many different brands and styles, so I know when I've found a comfortable pair. And when I do find a comfortable pair, I tend to get a lot of use out of them! Out of all the slippers I own, I always seem to go back to the same ones. Two important factors in choosing the perfect slippers for me are comfort and style. With comfort being most important. No one wants to walk around all day in uncomfortable footwear.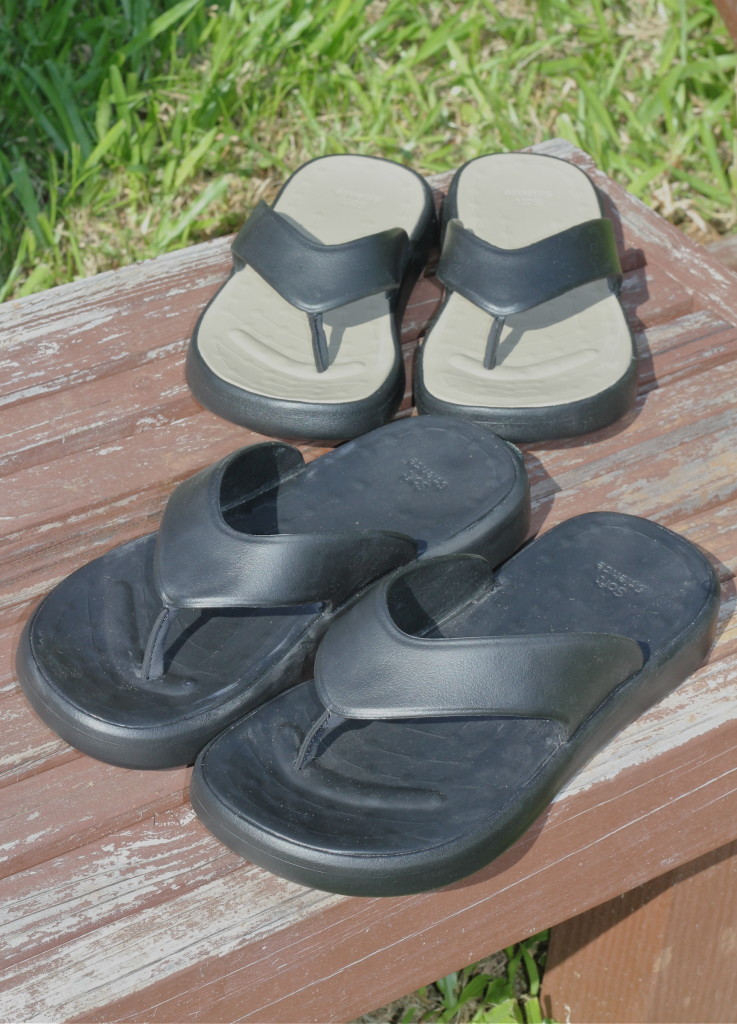 SoftScience brings the science of soft to flip-flops (they have shoes as well). Their new Skiffs collection are known to be one of the most comfortable pairs of flip flops you'll ever wear. The Skiffs feature the unique SoftScience Trileon™ cushioning technology. Trileon™ is a closed cell copolymer developed by Scott Seamans exclusively for SoftScience. The unique properties of Trileon – cushioned, stable and lightweight, allow SoftScience to produce a shoe weighing just six to ten ounces that is comfortable with high-impact resistance and support.
The Skiffs feature a soft toe post and straps for a secure, comfortable, all-day fit. They offer arch support to reduce heel pain (Plantar Fasciitis), knee and back pain. SoftScience shoes are designed and engineered to provide a roomy and generous fit which allows for breathability, ventilation and healthy foot circulation to keep you comfortable all day long.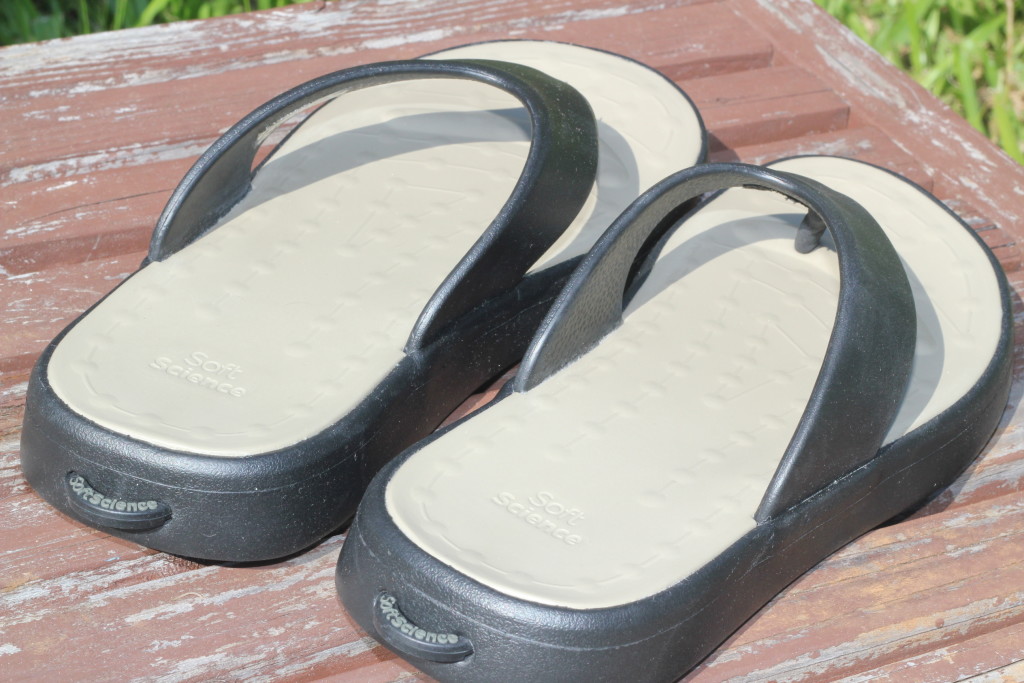 I must admit, The Skiffs are very comfortable. They offer just enough cushioning without being too soft. I could definitely walk around in them all day. I wish I had these for our last Disney trip. We did a ton of walking, and I'm sure my feet would have been nice and comfy in these. The only think I don't really care for, is the fact that these flip-flops look a little bulky on my feet.  I know they were designed to offer a generous fit for comfort reasons, but I wish there was a way to incorporate a little more style. A separate, more feminine design for women would be great, since The Skiffs are made to be universal. Although the slippers look a little bulky on my feet, they don't feel that way due to the fact that they're so light-weight. My husband has worn them and they look great on him.
All in all, I think SoftScience has created a great pair of flip-flops in The Skiffs. If you're looking for extreme comfort, you should definitely try them out. They come in 8 color options for both men and women including the black straps with black footbed and the chocolate straps with khaki footbed. The Skiffs come in whole sizes only. They sell for a very reasonable $39.99.