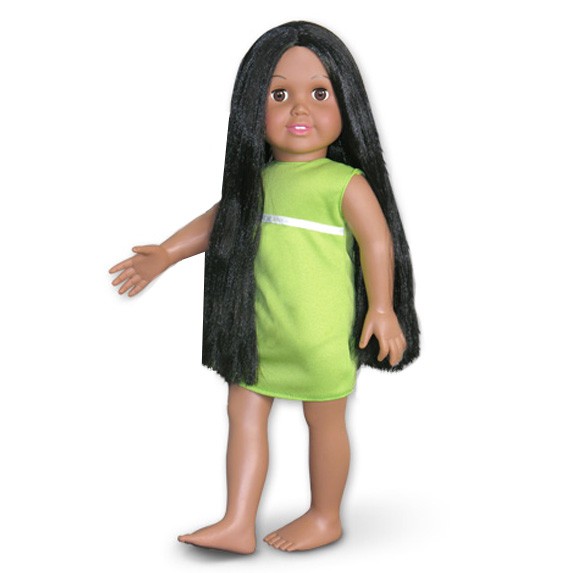 My 3 year old loves her dolls, she carries them around wherever she goes!  I was excited to share the Springfield Maria Doll with her, as I knew she'd just love it!
The Springfield Doll Collection includes five different dolls, each with their own look.  The dolls have different skin tones and hair color.  All of the dolls are 18 inches.  I chose Maria.  She has straight long black hair and brown eyes which open and close.  She has a soft cloth body with vinyl head, arms and legs.  She is posable, with jointed arms and legs.  Maria is a very pretty doll.  These dolls retails for $21.99
Along with the doll I also received a cute and fashionable outfit which includes a coral colored top and jean skirt.  The additional pair of gold sandals is the perfect finishing touch to this stylish outfit.  The outfit retails for $8.99 and the sandals are $4.99.  There are lots of shoes and outfits to choose from.
The dolls from the Springfield Doll Collection will make any little girl happy!  They are cute, well made, and reasonably priced compared to similar dolls I've seen around.  Purchase them through their website HERE.
Want more Gift Ideas for the upcoming Holidays?  Check out Livin' The MOMMY life's 2013 Holiday Gift Guide.