Disclosure:  I received this item for review purposes.  All thoughts and opinions are my own.
I've never owned a pair of OluKai's until now, and I must say, I absolutely LOVE them!  Being from Hawaii, slippers (or "flip-flops" as many of you call them) are my go-to footwear of choice.  I wear them 99% of the time, no matter where I go.  Since I practically live in slippers, it's a must that I have a nice comfortable pair.
I received the Wana style in Sahara.  They are so nice, and very well made.  The upper features premium soft full-grain leather embossed and printed with a delicate sea urchin design.  Wana (pronounced Vah-Nah), the style of the sandal, means "sea urchin" in Hawaiian.  The footbed features a compression molded EVA midsole wrapped in premium soft full-grain leather with an anatomically correct contour for a personalized fit and sustained comfort over time.  The non-marking rubber outsole pods are bonded to a durable hard leather.  The hand sewn leather toe post adds to the comfort factor of this awesome pair of footwear.  This particular style also features outboard straps which are built into the outside surface of the sidewall rather than the footbed.  This unique construction offers a free yet secure fit for great, comfortable arch support.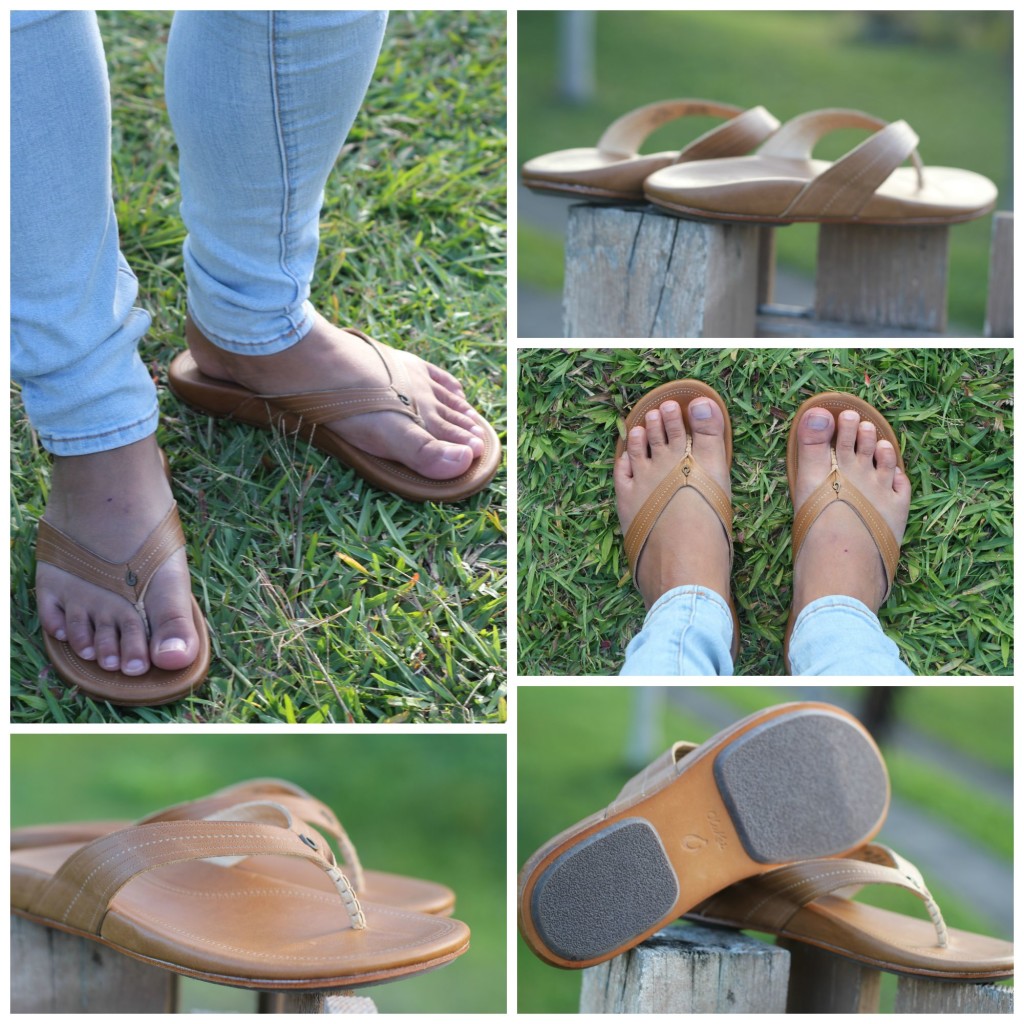 I have been using the Wana's all Summer long with absolutely no complaints, and tons of compliments!  Everyone wants to know what they are and where I got them.  I'm pretty sure many of my friends and family will be buying their own pair of OluKai's after I've raved about how great they are.  The Wana style comes in five color options and sells for $110.  They may seem pricey, but for the comfort and quality, it's definitely worth it!
My husband was lucky enough to receive a pair of Olukai's as well.  For him, I chose the Kekoa style in black.  Being a surfer, and always in the water, he definitely needed a pair that would withstand frequent trips to the ocean.  This awesome pair is water-resistant, light weight, and quick drying.  It's breathable and made with durable materials built for in and around water.  The Kekoa style is Vegan friendly.  They're made using 100% high quality synthetic materials and absolutely no animal products.  My husband loves his pair of OluKai slippers and uses them all the time.  He loves how quick they dry making them perfect for the beach.  He also says they're very comfortable, a definite plus and must when it comes to footwear.  You can get a pair of Kekoa's for $85.  They come in five color options.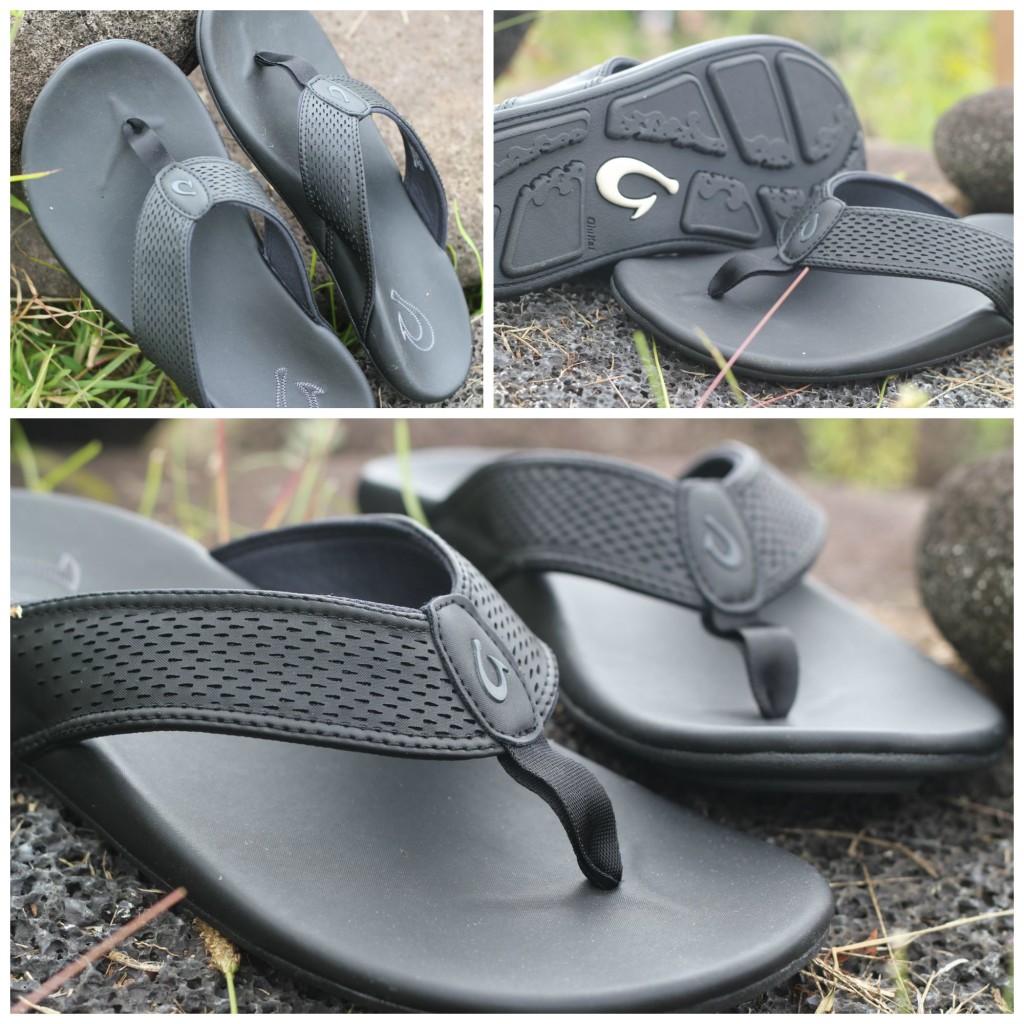 If you're looking for good, high quality footwear, that looks great, get a pair of OluKai's!  There's no doubt in my mind that you'll love them as much as we do.  I'm already trying to decide what my second pair will be.  There's so many great styles to choose from, it'll be hard to decide on just one.