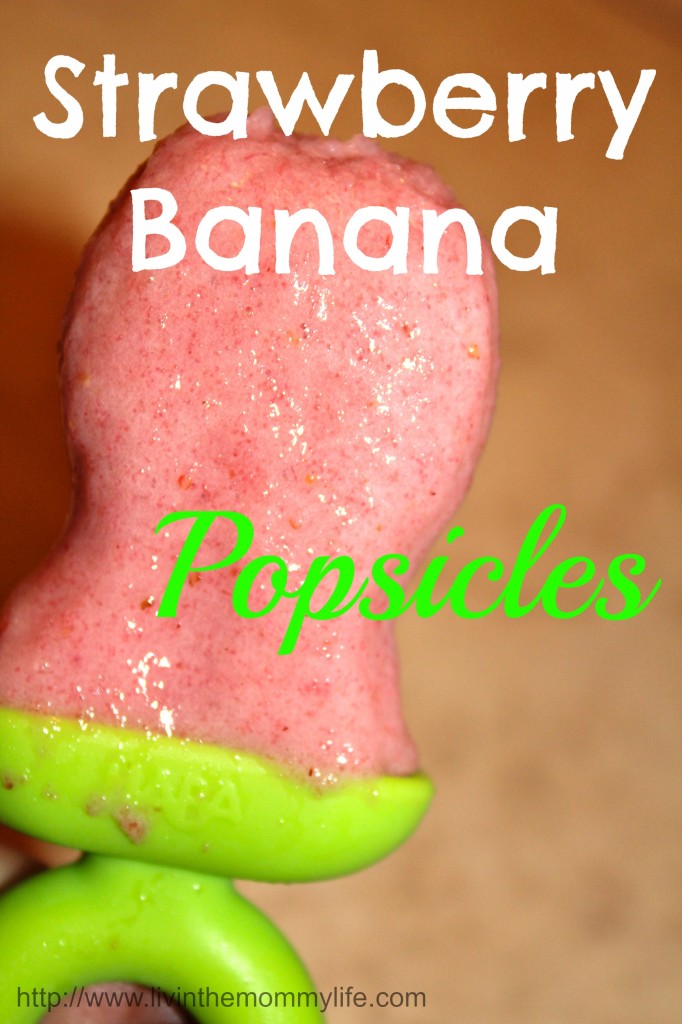 Icy cold popsicles on a hot sunny day are the best!   We've been having lots of rainy weather lately, but today was beautiful.  The sun was out and there were no clouds in sight.  We recently got a popsicle tray from HABA, and ever since my daughter saw it she's been begging to make some popsicles.
We've never made popsicles before, but I figured it couldn't be too hard.  I decided to make a simple smoothie recipe, then freeze it for a healthy frozen treat.
This recipe calls for just 4 ingredients.  It's so easy, even a 3 year old can do it!  As you can see in the pictures, after I got all the ingredients out, my 3 year old put everything in the blender all by herself.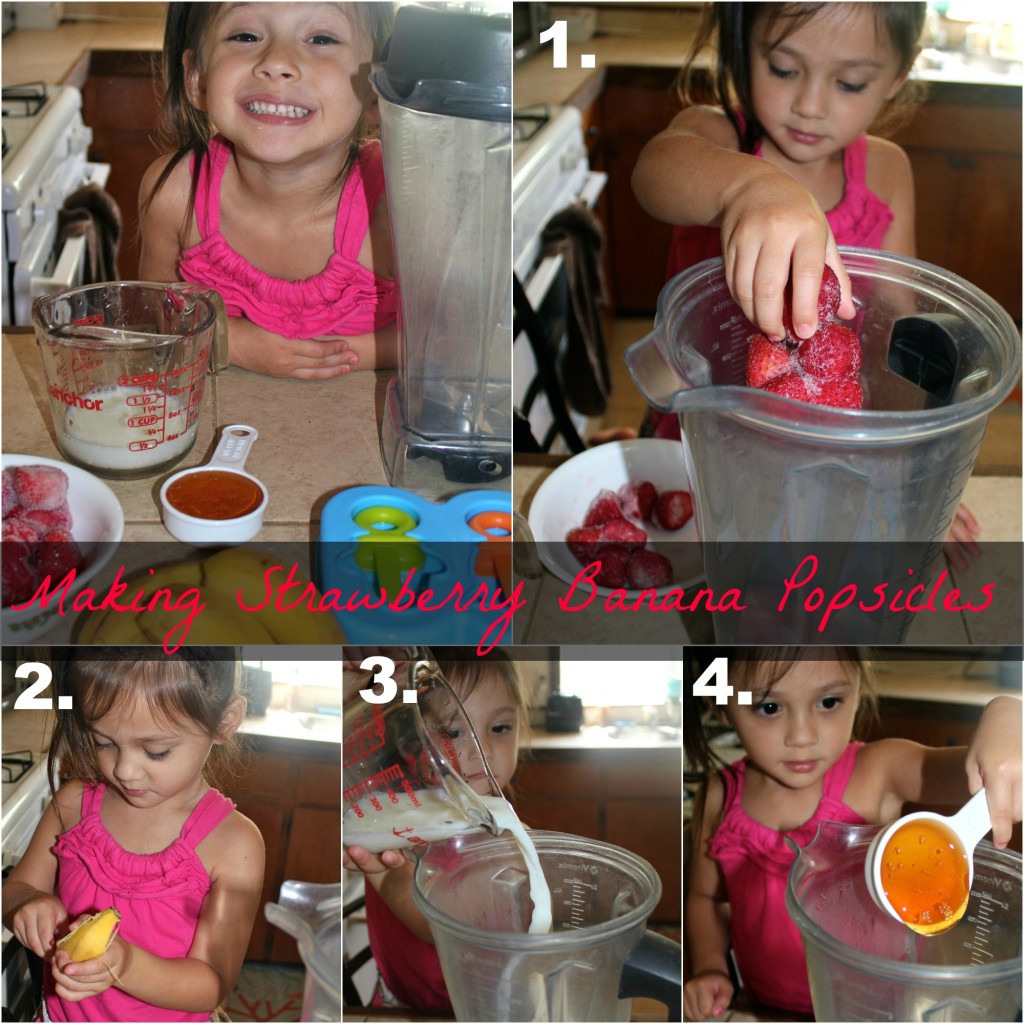 Strawberry Banana Popsicles 
2-3 bananas depending on the size.  (I used 3 apple bananas which measure about 4 inches each.)
2 c strawberries (I counted 18 frozen strawberries.  If you have bigger strawberries you'll need less.  It equaled about 2 cups.)
1/4 c. Honey (Honey is optional.  You can use less if you'd prefer)
1/2 c. milk
Directions:
Add ingredients to blender.  Blend well.  Pour in Popsicle tray.  Freeze for 5+ hours.  Enjoy!