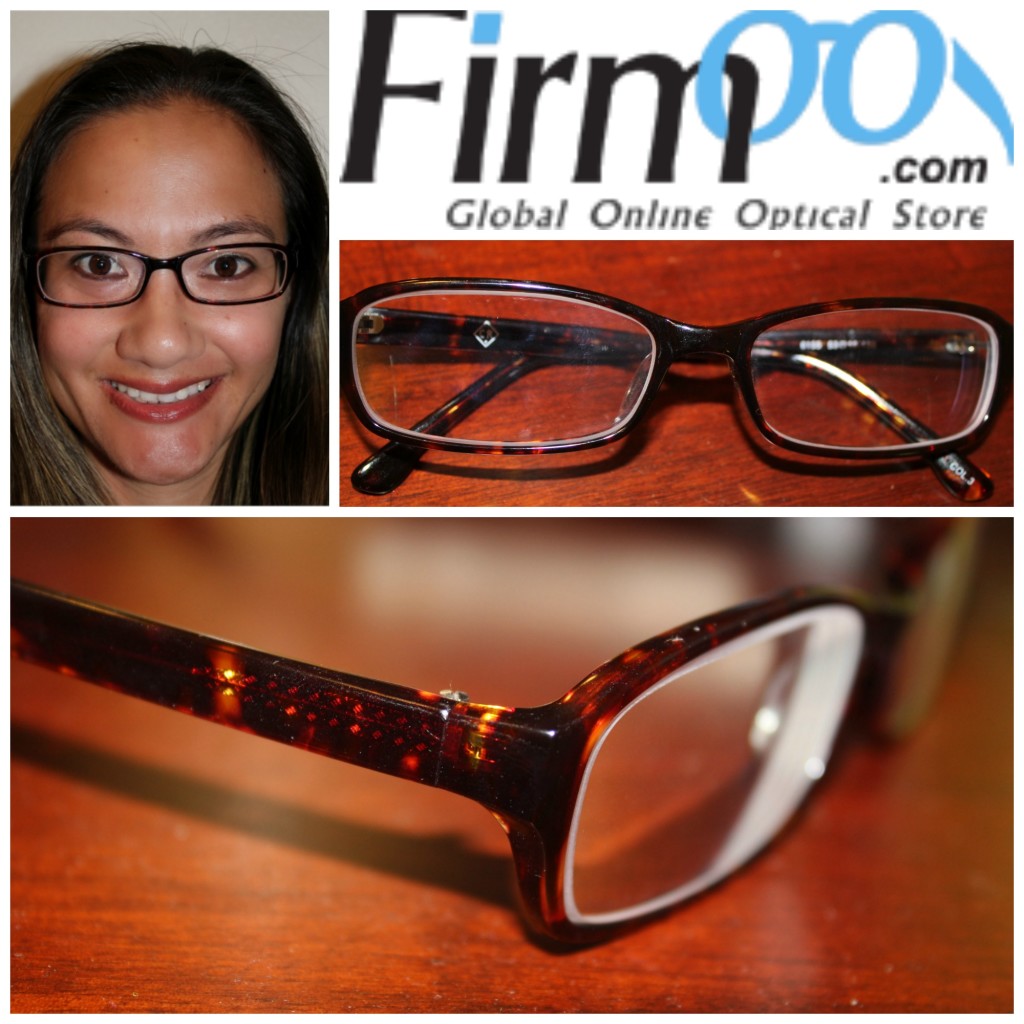 Disclosure:  I received this item for review purposes.  All thoughts and opinions are my own.
I am currently on my third pair of Firmoo Eyeglasses.  They are of great quality and I love being able to switch up the styles from time to time.  Firmoo.com has a great selection of eyeglasses for men and women.   All styles are reasonably priced and of decent quality.
The most recent style I purchased is the CP6155(C3).  It's a simple sleek design in a nice tortoise shell color.  The rectangular lenses are surrounded by durable plastic rims.  The glasses fit well and I wear them often.  Along with my glasses I also received a hard case and a cleaning cloth which really comes in handy!  The style I chose sells for $33.00.
One of the most useful features on Firmoo.com is the ability to upload a photo of yourself and virtually try on the various styles of eye wear.  With this feature you can really get an idea on weather or not you like how the glasses will match with the shape of your face.  I was able to limit my selection as certain styles I thought I liked, really didn't look good on.  I was able to narrow down my choices until I found one I really liked!
If you're in search of some new eyewear, whether you're in need of a new pair, want a different style, or just want one for back up, I highly suggest you check out Firmoo.com.  With the wide array of style choices, you're sure to find a pair you'll like.