I love having Sweet Potato Fries as an alternative to regular french fries. Not only are they way healthier, but so tasty too! I like to try different dips with my fries as it gives them a whole new taste. I decided to try them dipped in the different Just Mayo flavors and boy were they great!
I enjoy a big serving of Sweet Potato Fries every now and then. In my opinion, they're a guilt-free option as they're just as healthy as they are tasty. Until now my favorite dip for my sweet potato fries was Marzetti's Simply Dressed Blue Cheese Dressing. It was the perfect flavor combo when paired with the slightly sweet fries. It's always good to try new things, so I have no problem sampling new dips. you never know when you'll find a new love.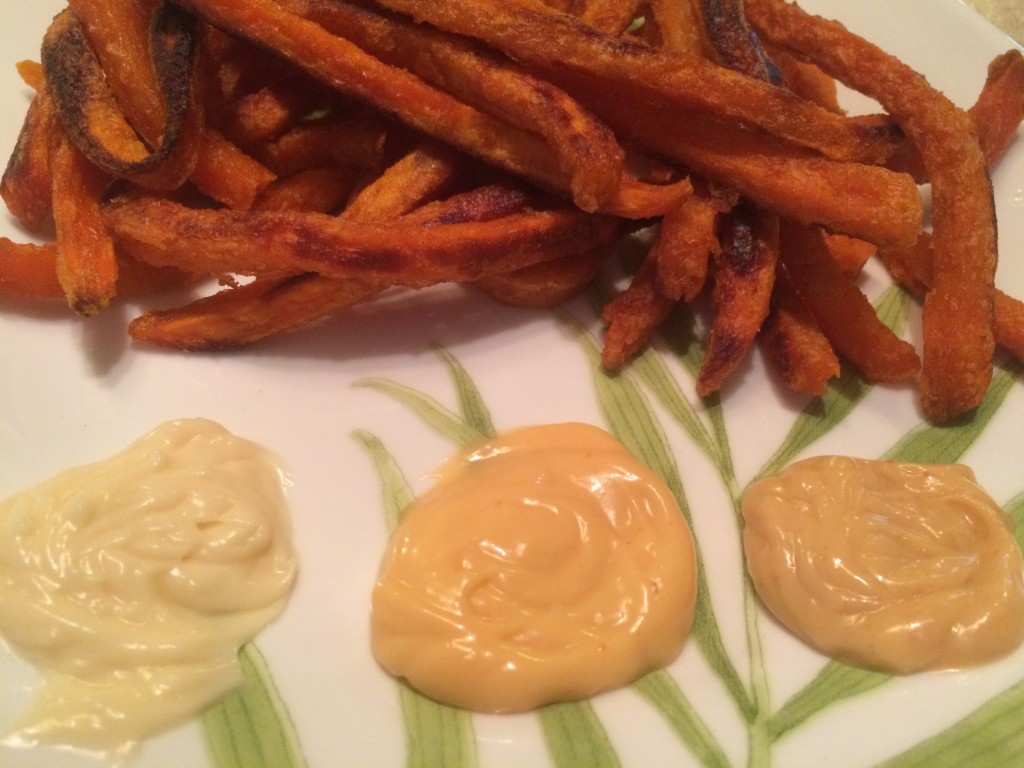 When I received some samples of Just Mayo, I was excited to try them out. Since I was having some fries for lunch, I decided to do a little sampling with the Just Mayo Chipotle, Sriracha and Garlic flavors to see if they'd make a worthy Sweet Potato Fries Dip.
I was happily surprised that all three flavors went well with the fries. It was hard to pick a favorite as I honestly liked each one. I had my husband try it and he liked the Sriracha and Chipotle best. I think they'd all make a great dip for regular fries too.
Just Mayo from Hampton Creek is Non-GMO, Cholesterol-Free, Soy-Free, Egg-Free, Gluten-Free, Dairy-Free, Lactose-Free and Kosher. "Just Mayo means giving your body something that feels good, with less cholesterol, but still tastes the way you want, without ever having to break the bank." It's a great alternative to the Mayo that you're used to. I can't wait to come up with some recipes using Just Mayo.