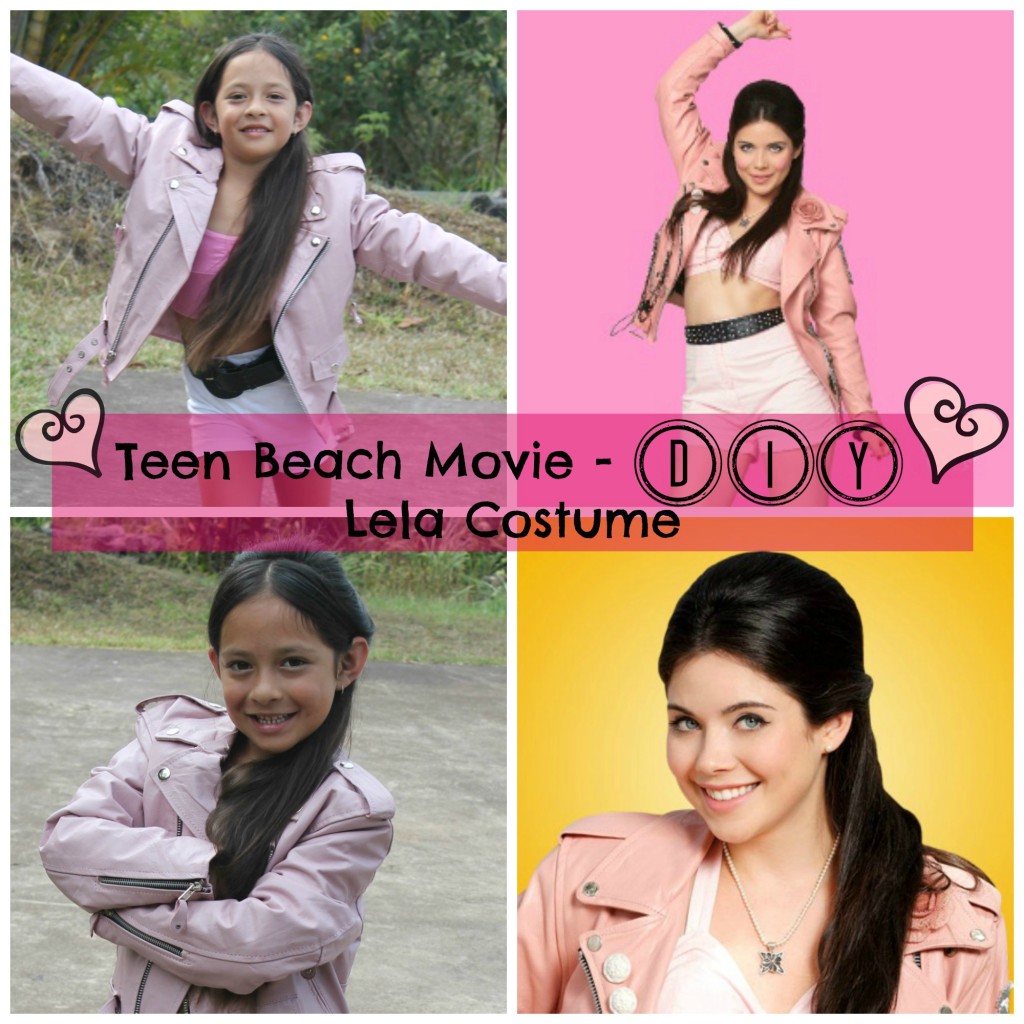 My six year old daughter loves watching Teen Beach Movie on the Disney Channel.  She and her friends enjoy the movie so much, they dance to the songs during recess at school!  I'm not surprised that she decided she wanted to be Lela this year.  Lela is one of the "Bikers" from the movie which takes place .  She wears a Pink Leather Jacket which is the main part of her outfit, so I knew I had to find one if my daughter were to dress up as her for Halloween.  She already had a pair of white shorts and we used a black belt that came with one of her dresses.  I found a cute cropped pink top on clearance at Kmart and after searching, and searching I finally came across the perfect Pink Leather Jacket at jafrum.com.
Once I got all the pieces of the outfit together, my next challenge was doing her hair.  I suck at hairstyling, but I think it looked ok in the end.  Altogether the costume turned out pretty cute.  My daughter loves it and can't wait to show it off on Halloween!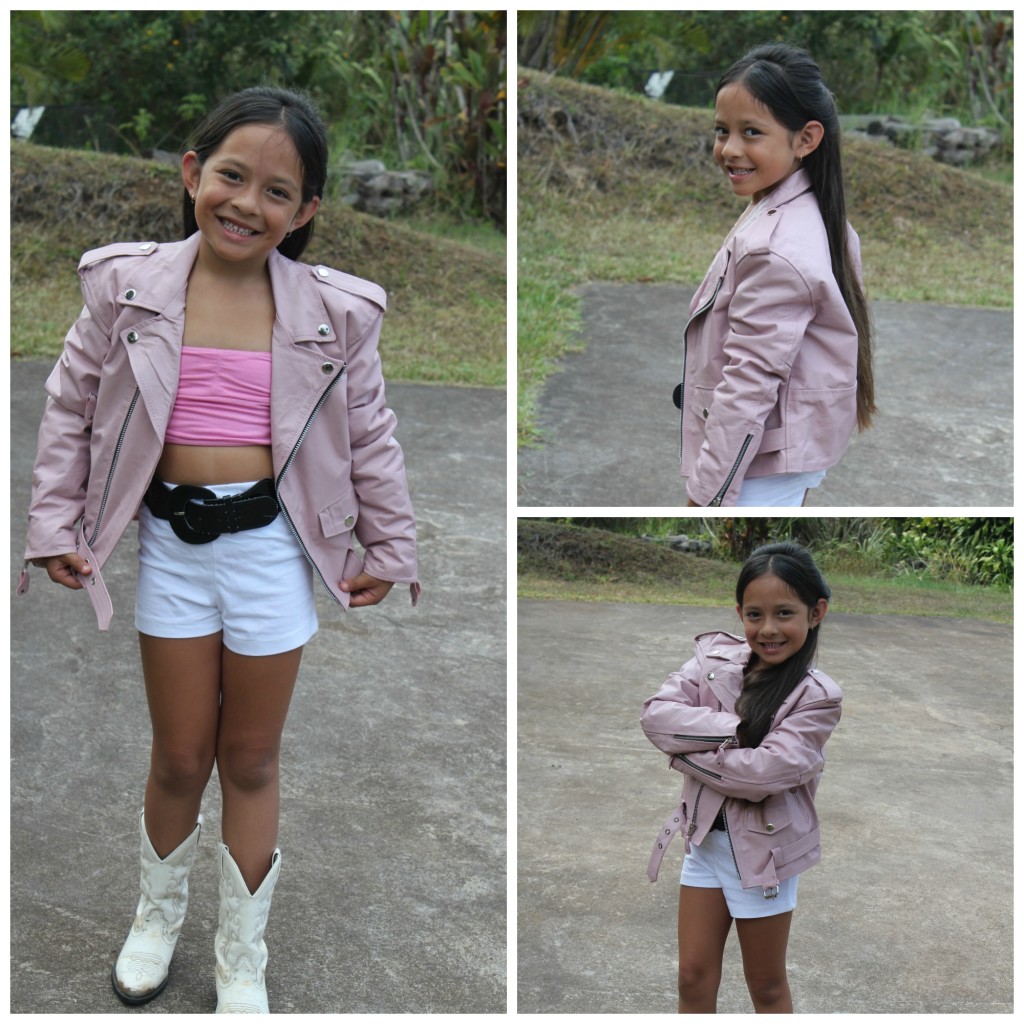 And here she is singing a part of the song "Cruisin' For A Bruisin'" from Teen Beach Movie
Disclosure: I was provided with the jacket in exchange for being featured in this post.