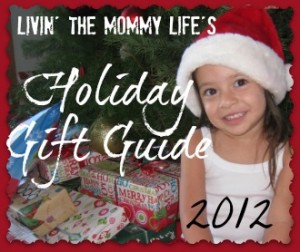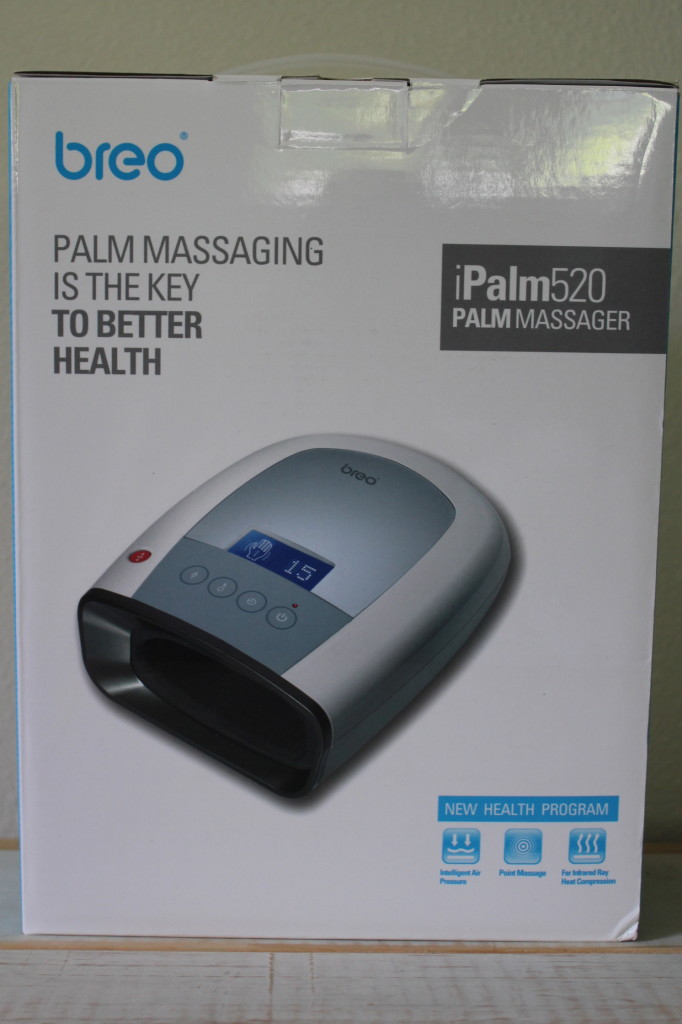 Hammacher Schlemer is a store I came across online.  They say they are, "Offering The Best, The Only, and The Unexpected since 1848.  I must agree!  Their site is filled with a wide variety of unique products, many of which I have never heard of or seen ever before.
Their mission: "To enhance our customers' lives by bringing them unique products that either solve problems or further their lifestyle, and eliminate their need to comparison shop by providing them with, not only the best products in the marketplace, but the information supporting the reasons why these products are truly the best."
If you are in search of a unique gift idea, I highly recommend checking out Hammacher Schlemer.  They have so many products to browse through, I'm sure you'll find a few that interest you!
I was able to review two products from Hammacher Schlemmer, one of them being the Hand Reflexology Massager.  The iPalm520 Palm Massager by breo, can be found on Hammacher Schlemmer for $129.95.  Being that I'm on the computer for hours a day, I was very excited to try this product out.  My hands, especially my right hand, are always fatigued, with bouts of cramping due to typing and using the mouse or my laptops touch pad.  This massager is perfect for those who operate a computer, keyboard, or mouse like I do, as well as artists who use their fingers often, those who suffer from sore palms or hand fatigue, those who suffer from mental or physical exhaustion, hand strain or hand cramps.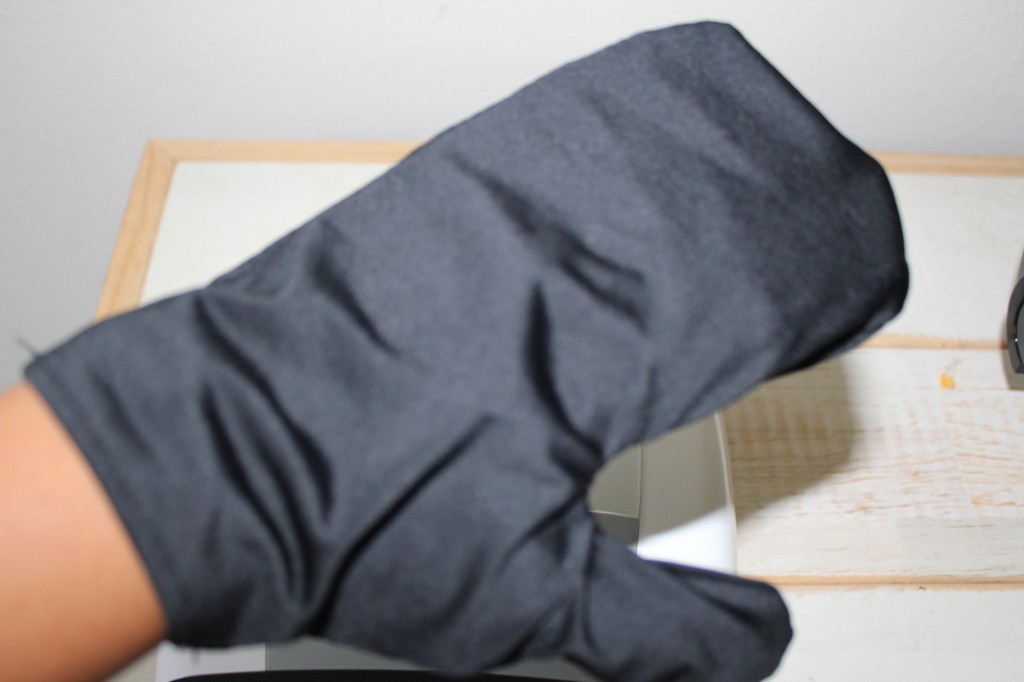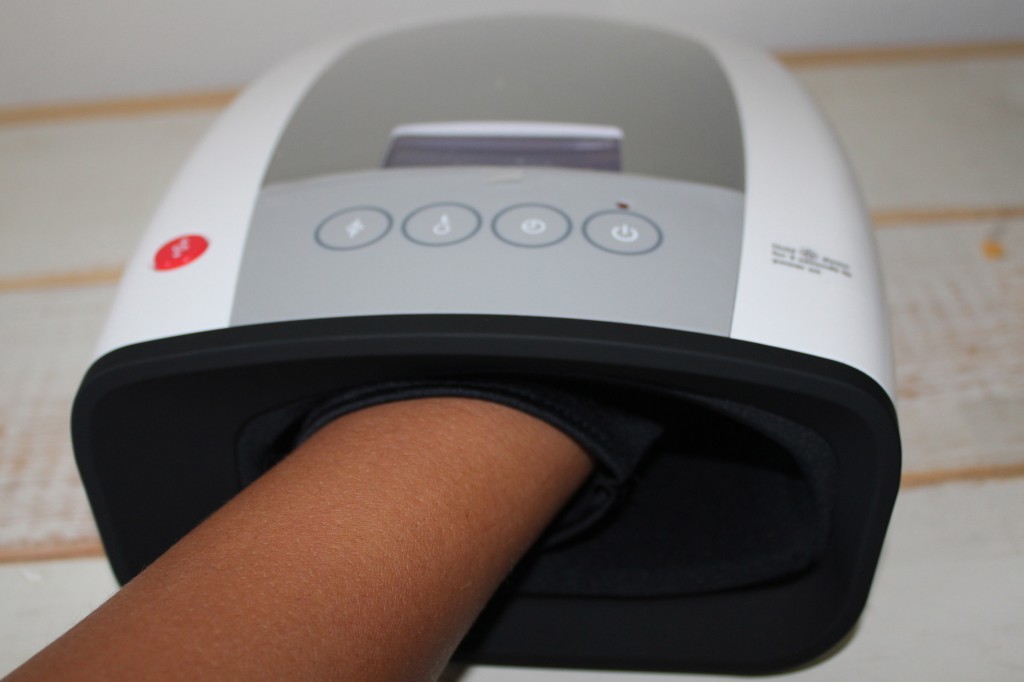 The massager operates on 4 AA batteries, and also includes an optional power adaptor.  It's compact in size with a nice sleek design.  It comes in a useful carrying case which is great for storing this device.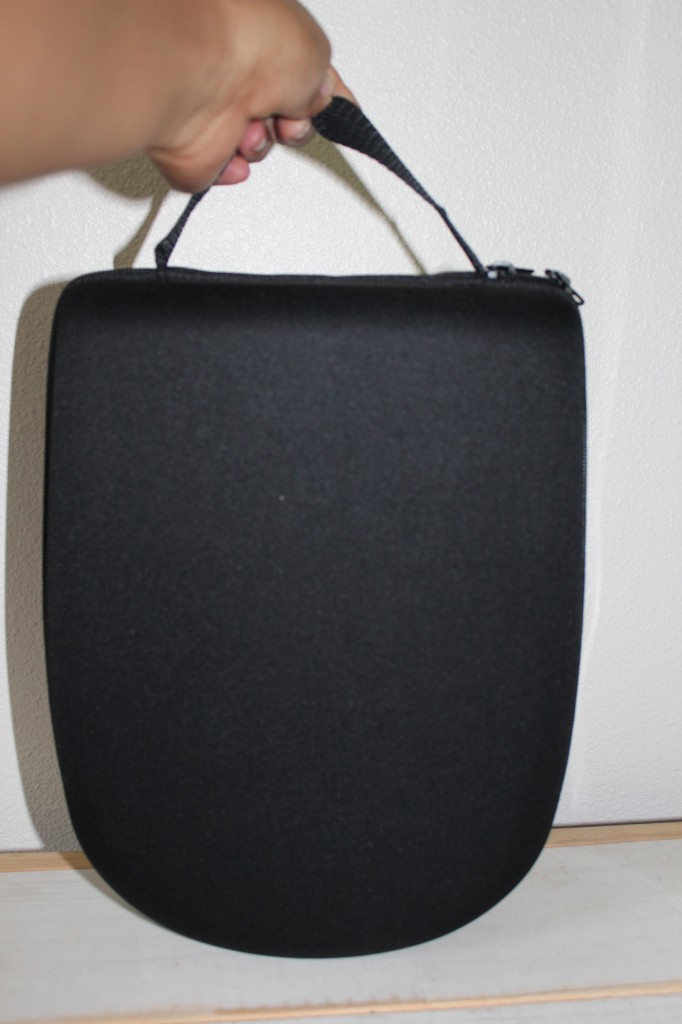 After inserting the batteries, I was able to try the massager out.  I slipped on the included black glove and inserted my hand into the opening.  There are 3 modes to choose from as far as the pressure you'll receive from the massager.  You can select standard, powerful, or soft.  After trying the different modes I found powerful to be too strong for my liking.  It offered a great deal of pressure, and while it didn't hurt, I didn't find it to be very comfortable.  The soft actually offers a nice and relaxing massage.  My husband tried it and preferred the powerful setting.  You are also able to choose a low or high far infrared heat setting as well as a time limit of 5, 10, or 15 minutes.
The massage is done by an intelligent air pressure massage program that kneads and presses accupoints on both the tops and palms of your hand.  I found it to be relaxing when I found the setting that best suited me.  I felt the pressure on my hands as it squeezed, yet it was not overwhelming.  I think those who are sensitive to such pressure may find this uncomfortable.  My husband said he felt that it improved the circulation in his hands.  I can see myself using this product weekly to alleviate the soreness and cramping due to my computer use.  I like that it can easily be stored in the provided carrying case.
If you or someone you know uses their hands often, to the point where they are uncomfortable or in pain, this would be a great product to consider.  It would certainly make a great gift!  I know many people who could put this massager to use.
I'd also like to mention that the Hand Reflexology Massager comes with the Hammacher Schlemmer Lifetime Guarantee at no additional charge!  If for any reason you are not satisfied with this product you can return it for an exchange, credit or refund.
Disclosure:  I recieved this product for review purposes only.  I received no other form of compensation.  All thoughts and opinions are my own.