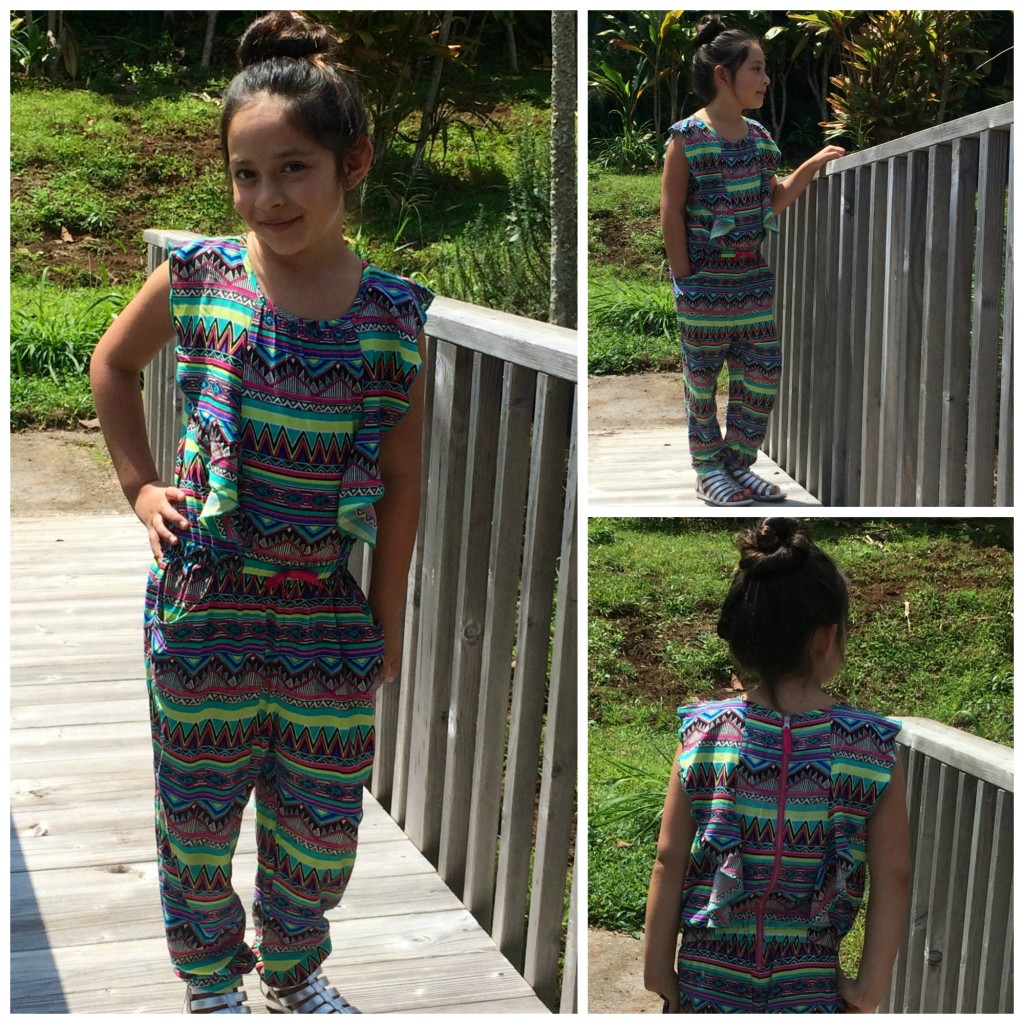 Disclosure: I received these items for a feature in this post.  All thoughts and opinions are my own.
Jumpers are quite the rage these days.  My girls love them, and have collected a few within the past few months.  I have a feeling the trend will stick around throughout the Spring and Summer and maybe even beyond that.  I love the way they look on the girls, and one-piece outfits are always nice.  They make getting ready in the morning so much easier.  Just pick out a romper, a nice pair of shoes or sandals and they're good to go!
The girls latest selection from FabKids was the Tribal Print Jumper.  It's so cute.   As I said, I love jumpers for the girls, plus I'm a huge fan of tribal print, so I was thrilled with the Tribal Outfit.  The high quality jumper is made of Rayon.  It features an all-over tribal print with cute ruffle flutter-sleeve details on the front, a pink bow and elastic at the waist, and front pockets as well. It's a comfy outfit for the girls, and perfect for school.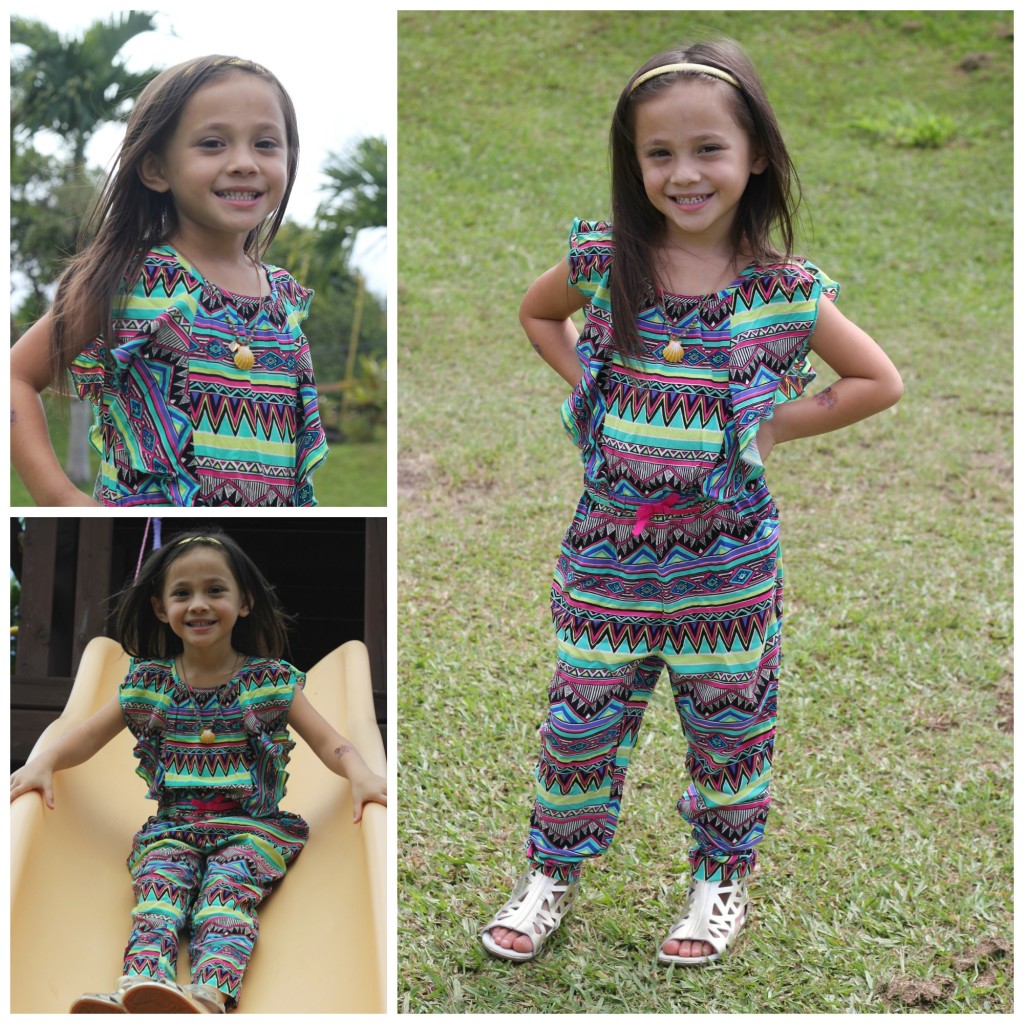 I checked out the FabKids site, but wasn't able to find the Tribal Jumper.  The thing I've noticed with FabKids is they often run out of certain styles pretty quickly.  Because of this, if you see something you like, be sure to order it right away!  I have seen certain outfits reappear on the site, but you just never know.  I'd highly suggest you purchase an outfit as soon as possible if it's something you know your kids will love.  You don't want to miss out on the cutest styles.
FabKids has a wonderful selection of stylish, well-made kids clothes for both boys and girls.  If you haven't checked out their site yet, please do!  You won't be disappointed.