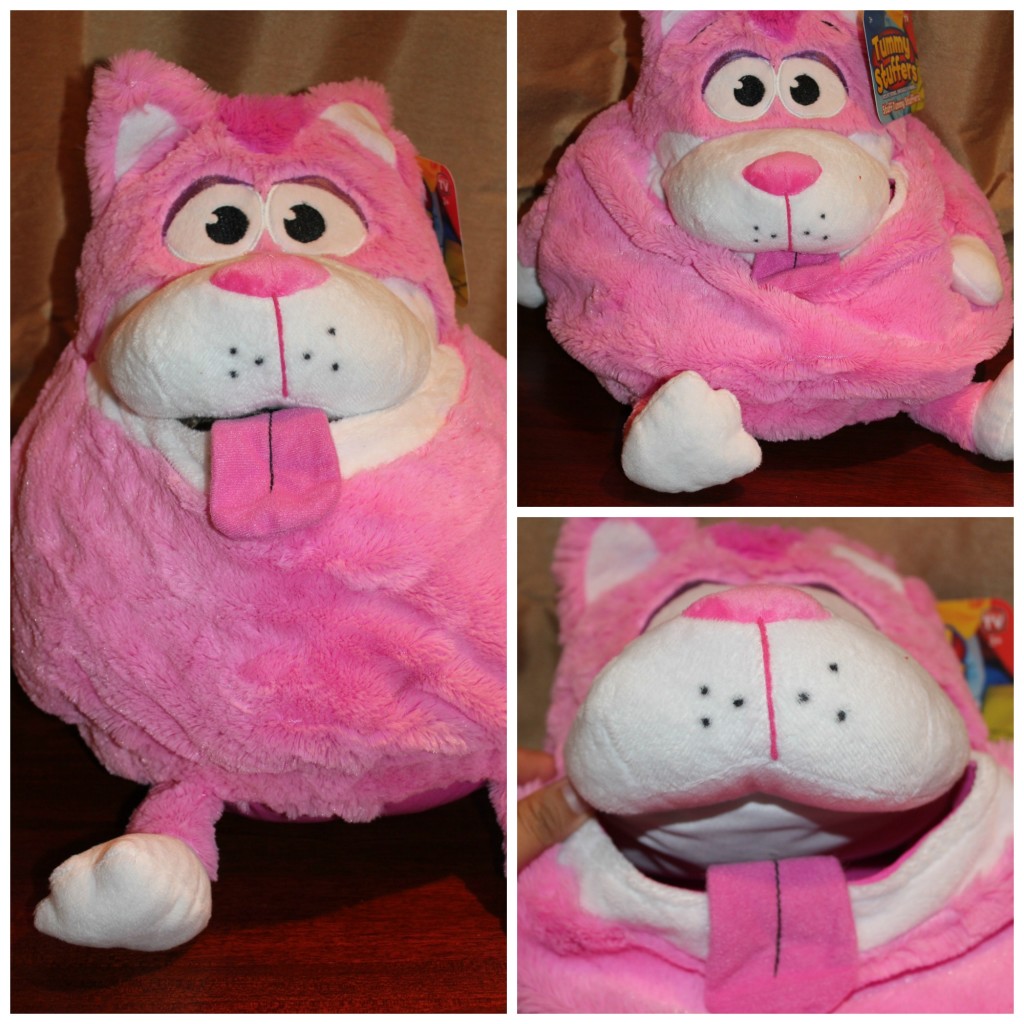 Jay@Play, a Hong Kong based company with a showroom in New York City was established in 2004.  They introduced Tummy Stuffers earlier this year.
Tummy Stuffers are one of those products that you've probably seen on TV commercials.  I know I have, and so have my daughters!  Once I seen them on TV, I knew my daughters would enjoy them, especially my 3 year old who loves bags, boxes, baskets, and just about anything else she can fill with snack, toys, and more.  One of her favorite things to do is to fill bags with just about anything she can find..  If we're missing something, she's probably taken it!  My sister miss-placed her iPhone once, and guess who took it?  Now, whenever we're missing something, all we'll have to do is look for the Tummy Stuffer!
There are six Tummy Stuffers to choose from.  I received the Pink Kitty.  It's absolutely adorable!  The Kitty is soft and plush with a cute happy face.  It's mouth opens wide, and this is where you're able to stuff Kitty's tummy.  At 13″ the Tummy Stuffer may not seem so big, but I was really surprised with how much I could stuff in it's tummy.  I went in my girls bedroom and picked everything up off the floor and stuffed the Kitty's tummy.  I filled it with toys, a pair of shorts, a bath towel, and even a sock monkey!  I love it.  It's a great way to get the kids to clean up and they'll have fun doing it. Just tell them, "Go fill Kitty's Tummy!"  They'll think it's a game.  It's a win-win situation for all.
Look at all the things I was able to stuff in this Kitty's Tummy!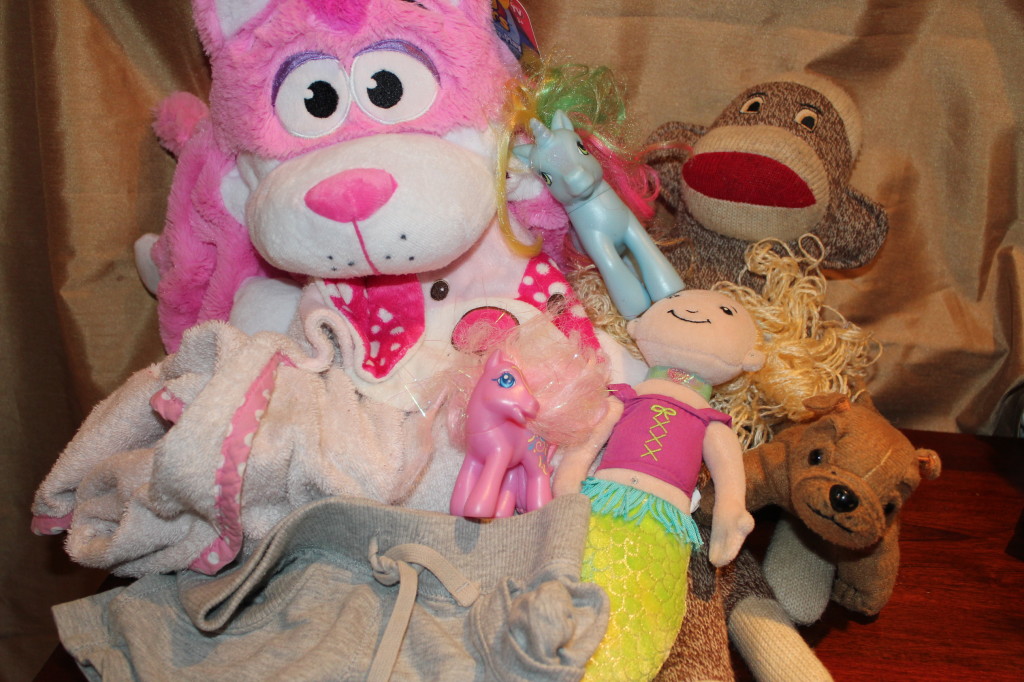 Tummy Stuffers are sure to be a hit this Holiday Season.  I think it's perfect for kids of all ages.  Tummy Stuffers can be purchased online for $19.99 + shipping.
Looking for more Holiday Gift Ideas?  Be sure to check out Livin' The MOMMY Life's Holiday Gift Guide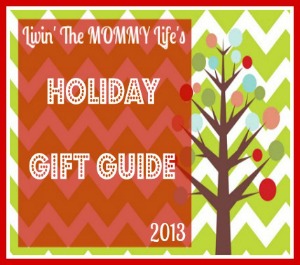 Disclosure:  I received this product for review purposes.  All thoughts and opinions are my own.