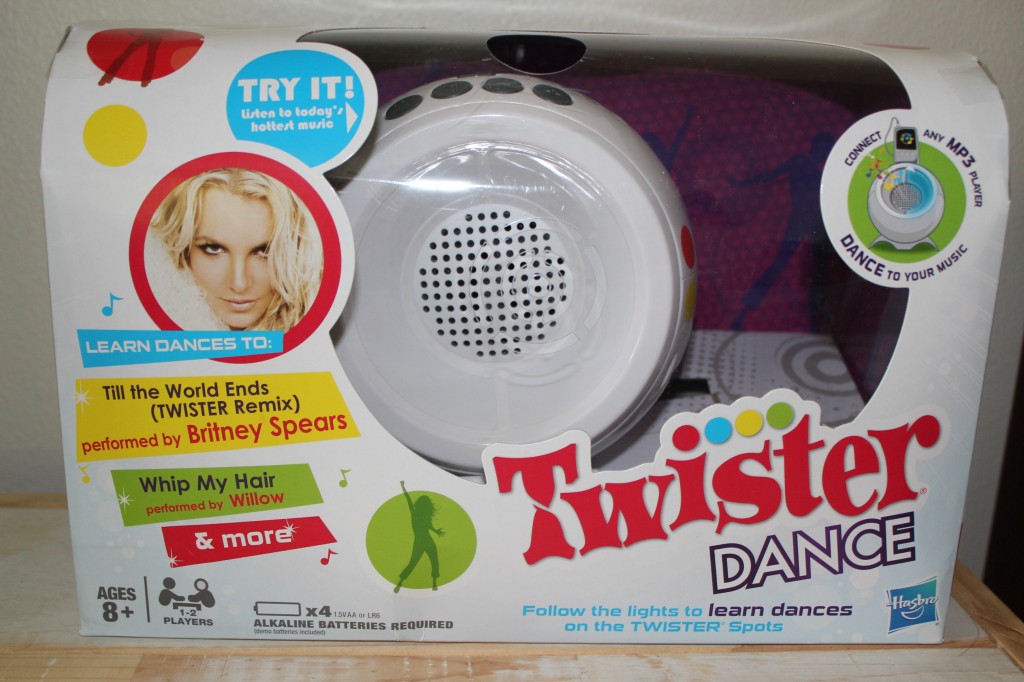 We received the Twister Dance game to review.  The game is recommended for ages 8+.  My daughter is 5 1/2, so she is a little bit younger than the recommended age, but she loves to dance, so I thought she'd really enjoy this.
Twister Dance comes pre-loaded with 5 song options which include, "Till The World Ends", Twister Remix by Britney Spears, "Whip My Hair" by Willow Smith, "We R Who We R" by Ke$ha, "Cupid Shuffle" by Cupid, and an exclusive track called "Caught up in a Twister".  Each song can be performed in 3 levels.  The Twister Dance console lights up to show you which color spot to place your feet.  The spots are individual pieces that you set up on the floor.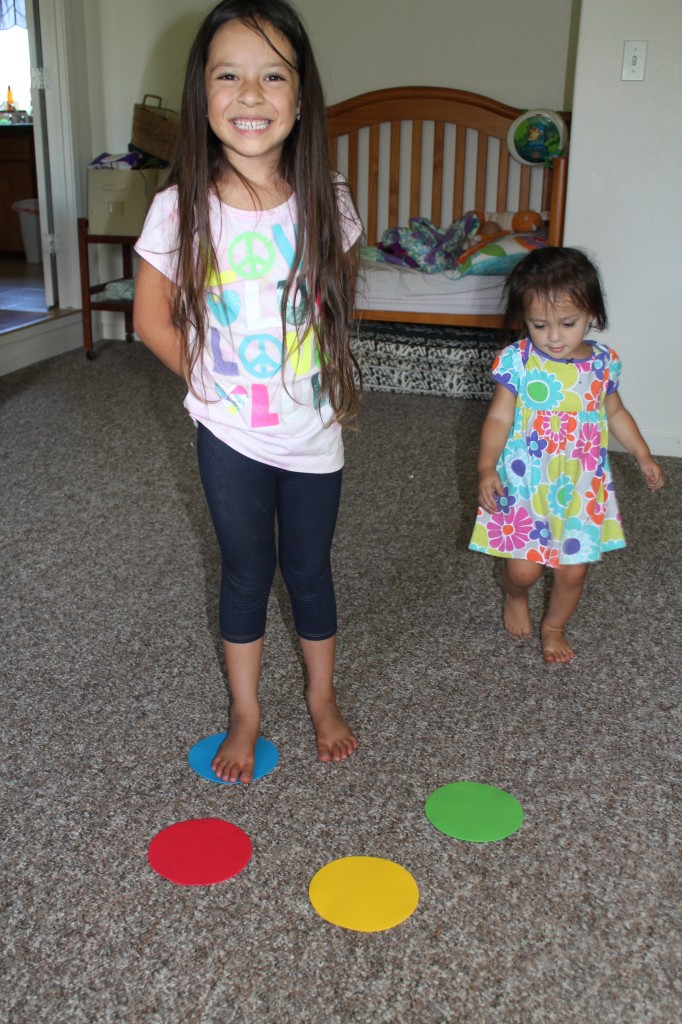 We found that the spots were a bit sticky, and my daughter got frustrated because they kept sticking to her feet!  I wish there were a better way to set up the spots so that they'd stay in place.  She was barefoot, we didn't try using socks, but now that I think about it, that may have helped to keep the spots from sticking to her feet.  Both of my daughters loved the songs, and happily danced without the use of the spots.  It kept them entertained for a while.  I like that the Twister Dance Console can be connected to an mp3 player, and with the beat detection technology, you can play Twister Dance with your own songs!  You can also use it as a speaker and it allows you to control both volume and song selection.  It's great that this isn't only a game, but a speaker for your mp3 player as well.  I love products that have multiple functions.  This is a great product for those who like music and like to dance!  Other than the sticky spots, we enjoyed everything about Twister Dance.
and now for the GIVEAWAY…
enter to win Twister Dance using the rafflecopter below.
Disclosure:  I recieved this product for review purposes.  All thoughts and opinions are my own.