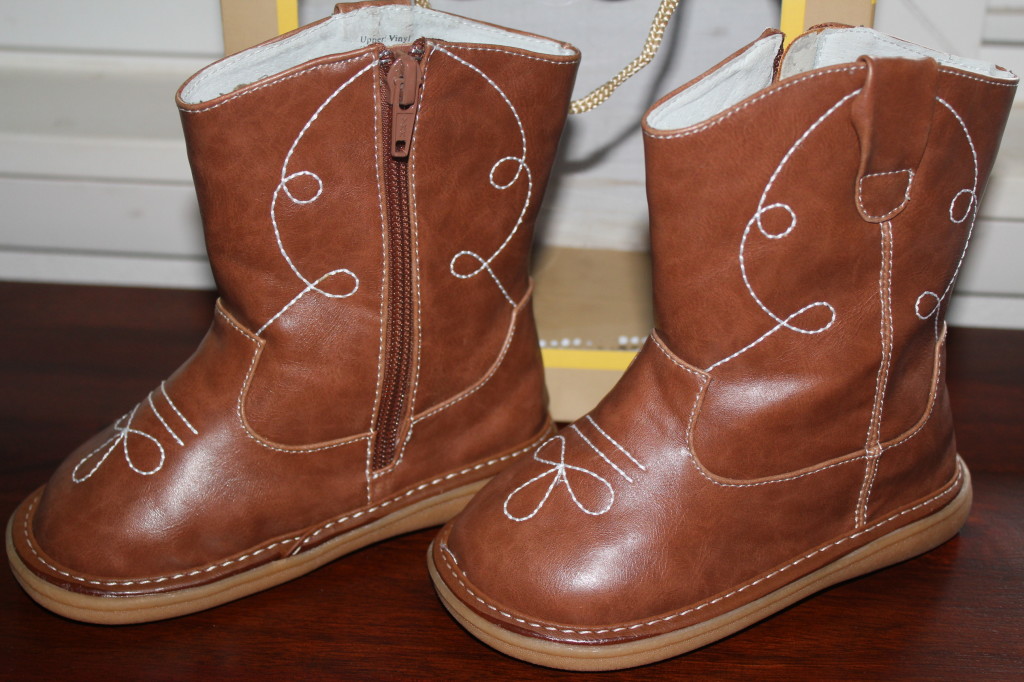 Squeaky shoes for my little one? Yes Please! Why in the world would I want my daughter wearing shoes that squeak? Well, for starters they are super cute! Wee Squeak comes in a wide variety of styles, they carry shoes, boots and sandals for little girls and boys. These special shoes squeak with each step your little one takes, which makes them so unique. I'm absolutely positive your little one will be thrilled walking around with a pair of squeaking shoes!
Still not sure if squeaking shoes are your thing? Not to worry! If you're tired of the constant squeaking, you can always remove the squeakers and insert the silencers. If you happen to lose a squeaker, or it stops working, they can be replaced at no charge.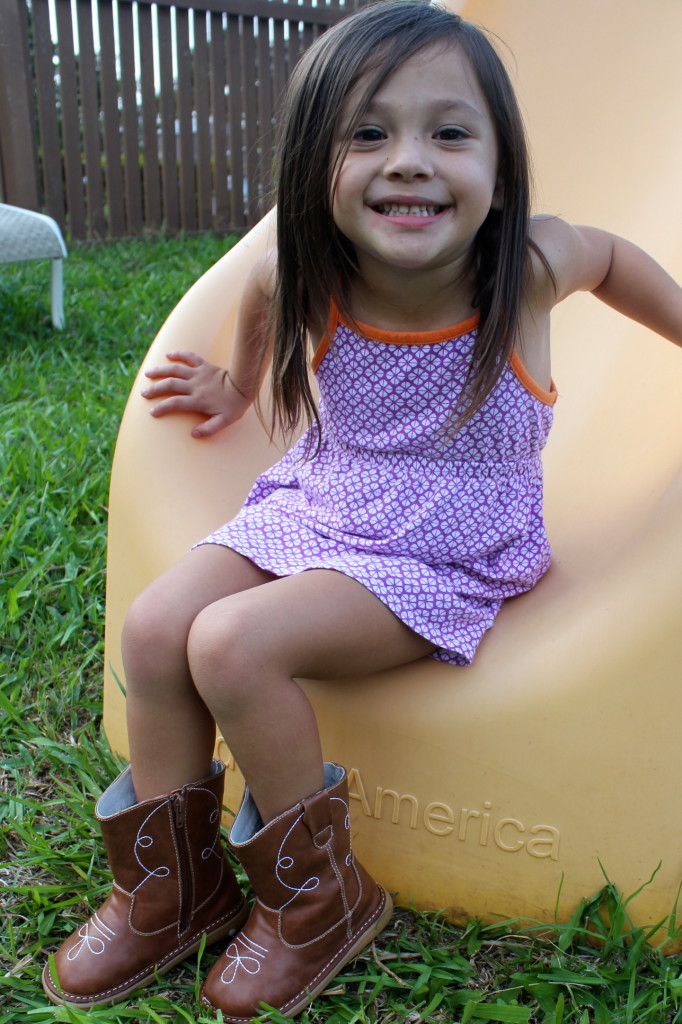 I chose the brown Cowboy Boots for my daughter. They are made of a vinyl with rubber soles. They have zippers on the inside to help with getting them on and off, but my daughter was able to slip her foot in without a problem. These boots have a wide toe area and have flexible soles. Not only are they lots of fun, they're comfy too! The boots are absolutely adorable, and seem to be very well made. This style in particular would be great for both boys and girls.
When my daughter saw her boots she was excited to try them on. She has an old pair of cowboy boots that are really worn out, so she loved that she had a brand new pair. I didn't tell her the shoes squeaked, instead I had her try them on and find out for herself. She put them on, and stood up to walk. As soon as she heard the squeak, the excitement on her face was priceless! She proceeded to stomp around the house, giggling as she went.
I am definitely going to have my daughter wear these boots the next time we go shopping! She tends to run off by herself at times, and with these boots, I'll be able to track her down by listening for the squeaks. I think that's the greatest thing ever. I also think these are a pair of shoes she'll actually keep on. She loves being barefoot, while I like her to wear shoes. I think she'll have some much fun with the squeaking that she won't mind keeping these on, and they seem pretty comfortable too.
Want a pair of Wee Squeak footwear for your little one? They come in infant size 3 up to size 12. The sandals and shoes are $36, and the boots are $40.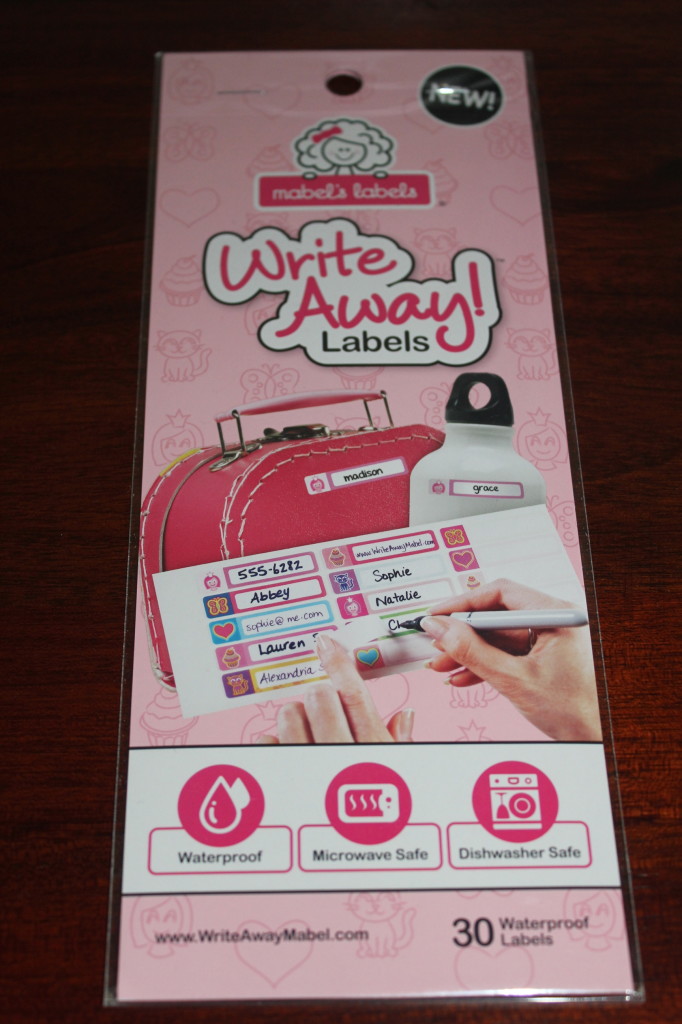 **If you make a purchase between now and May 31st, you will also receive a FREE package of Mabel's Write Away labels. It's a $12.99 value.  What a great deal!**
 And now for the GIVEAWAY….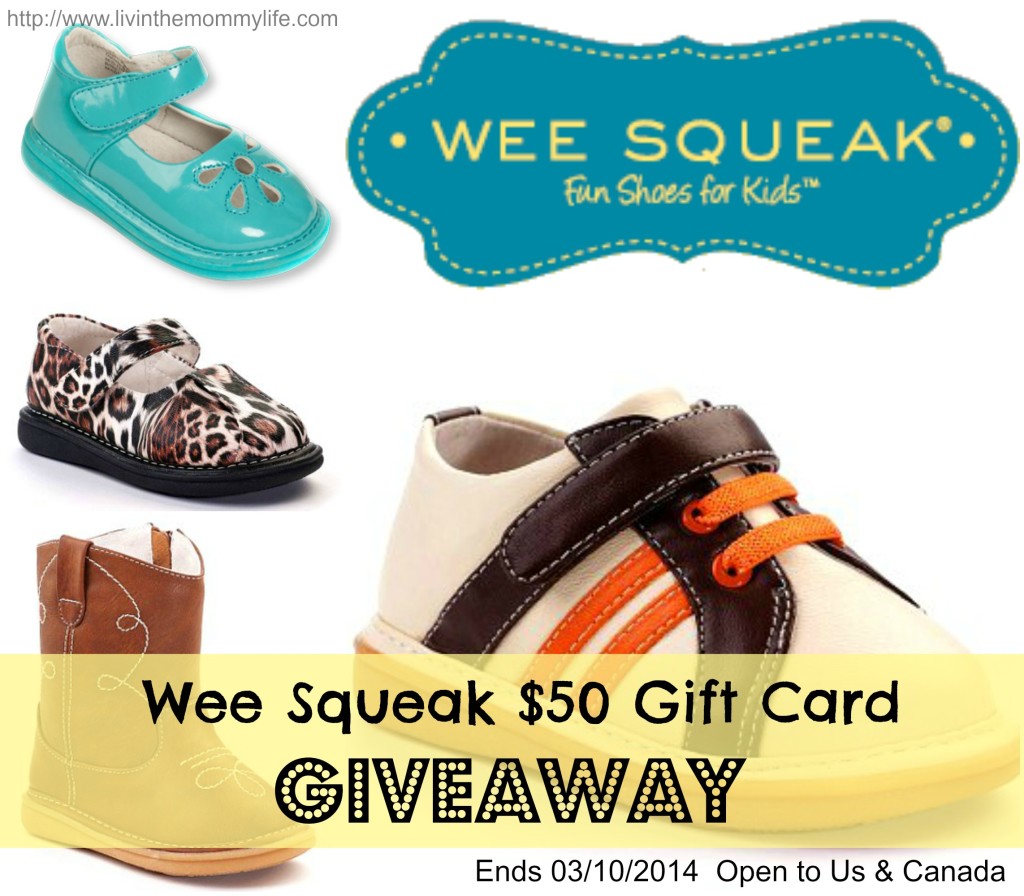 1 LUCKY Winner will receive a $50 Gift Card to spend at the Wee Squeak Website!
Giveaway ends 03/10/2014
Open to Residents of the US & Canada
**If you complete ALL entries, Wee Squeak will e-mail you a 50% Off Coupon to use towards a pair of shoes**
Enter using the Rafflecopter below