No matter if you're inviting a dozen family members or close to a hundred, there's a lot of careful planning and preparation that goes into a successful relative reunion. The following are 6 steps that can help you prepare and build lasting memories with your loved ones.
Disclosure: This is a sponsored post
Organize the Guest List
Although obvious, the purpose of a family reunion is to invite every member of your family. This includes aunts, uncles, cousins, second cousins and distant relatives who may be traveling great distances on a budget. When you're organizing the guest list, include other members of the family in the planning. You may not have everyone's mailing or email address, so your relatives can prove helpful in gathering the information. Because a successful reunion takes time, ideas and money, you can rely on others for their talents and skills.
Include Favors
You may want to gift your reunion members with a special memento. Why not create custom t-shirts to remember the special day. You'll find an assortment of designs and styles to select from, so choose something that best represents your family. You can also make the favors funny by adding a humorous slogan or saying to the shirts such as "most loved" or "family favorite." Other great party ideas include custom tote bags, baseball hats, key rings, mugs and personalized plastic glasses. If you want to get more detailed, you could imprint a program with the family tree. This showcases your lineage, and the many branches of your family members. You can include a blurb about the number of members in a family, location, phone number and email address to make staying in contact easier.
Set Parameters
Once you have your guest list put together, and family members available to assist you, you want to set parameters for the reunion. If you're looking for as little work as possible, choose a caterer to prepare the food for the big day. Collect money from those who attend to cover the costs for the reunion. You could also put together a signup sheet where guests are asked to help with everything from food and beverages to paper products and activities.
Plan Well in Advance
If this is a first reunion for your family, and you're extending it to a wide group of individuals, you want to plan at least a year in advance of the date. This allows family time to ask for time off from their places of employment. If guests are coming far, and you're planning on a weekend of events, members may also need to save money for the occasion. If you've chosen a venue, you'll also get the date of your choosing. With advanced planning, attendants can also ensure no other commitments get in the way of the event.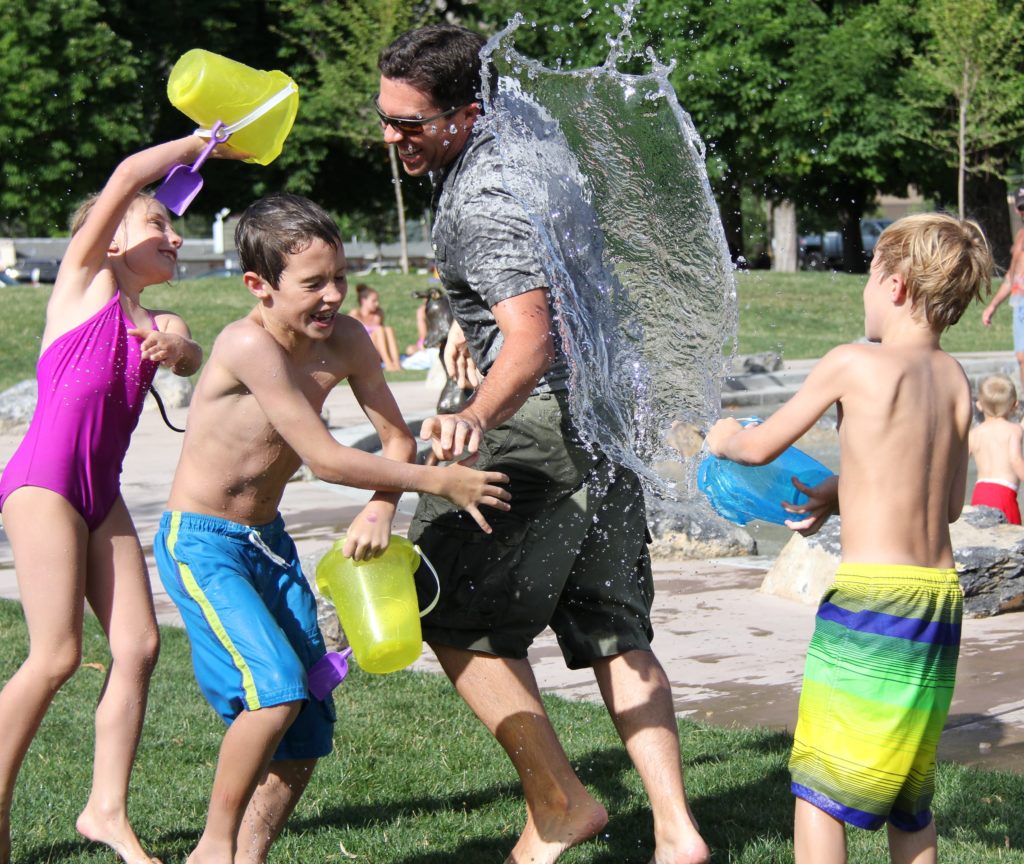 Offer Activities for Everyone
There will be family members representing various ages at your reunion. To ensure everyone has a good time, plan activities and games to suit all age groups and interests. If you're having a picnic setting, choose an area where guests can enjoy the outdoors. For children, you can plan games with prizes at the finish line. You can also take into consideration the preferences of your group. If you're boat enthusiasts, plan a day on the lake by renting a boat large enough to house everyone. If it's been awhile since you've gotten together, you may be more inclined to find an intimate venue where you can spend the time catching up with one another. Ask everyone to bring family photos and other remembrances that could hold special meaning for one another.
Choose a Central Location
Similar to other things in life, location is important, and it can make or break your family get together. Peruse your list of relatives to determine where most everyone is coming from. You can then pick a location that is centrally located to most individuals. If there is a place that holds special meaning or historical significance, that location may be best suited for your reunion. If most members will be traveling far, you want to ensure there are adequate accommodations for eating and sleeping close by.
Getting your relatives together for a reunion is a great way to strengthen family bonds and build lasting memories. To help in the preparation of the event, the above strategies are designed to keep you organized. It's also a great way to ensure that your relatives talk about the event for years to come.