There are days when I feel lazy, and don't want to do anything.  We've been doing our Insanity Workouts daily, and I really needed an extra boost to get through it.  I'm not a coffee drinker, so I needed to find an alternative, something that would give me the energy to get going!  When I came across Healthy To Go products I knew I wanted to give them a try.  I've tried a few energy drinks in the past, and they just don't work for me.  On multiple occasions, after trying an energy drink, I just got sleepy and ended up taking a nap!  With all the sugar and caffeine in those drinks I didn't think that was possible.  For some reason it had the opposite effect on me.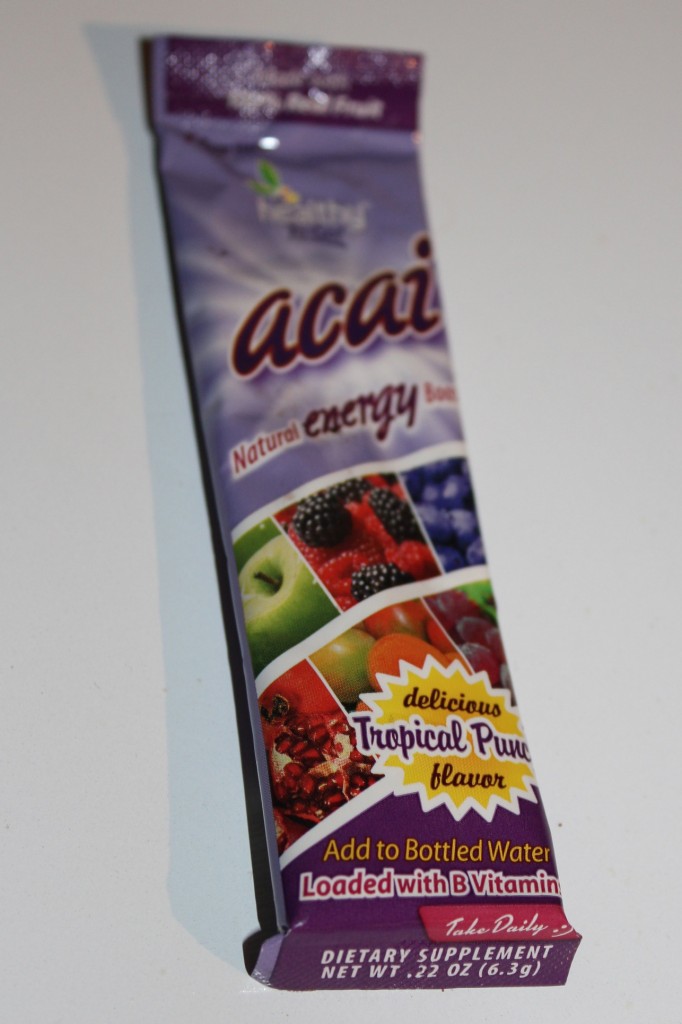 I tried two different energy supplements from Healthy to Go.  The first was the Acai Natural Energy Boost.  It contains all natural energy boosters from teas and B vitamins.  The Acai Natural Energy Boost is made with acai as well as other powerful SuperFruits such as Grape, Apple, Pomegranate, and Mango.  My husband and I have been taking the Acai natural Energy Boosts about 15 minutes before our workouts.  It's great!  It really gives me that extra energy that I need.  At first I wasn't sure I noticed much of a difference, but when I skipped taking it one night, I sure noticed the difference.  The night I didn't take the energy boost, I just didn't feel up to working out.  I felt lazy, tired, and I just wanted to stop!  When I take the energy boost, I keep going, and I push myself harder.  My husband is one who used to drink energy drinks daily.  He'd start off with a canned cappuccino, then drink two Rockstar or Monster energy drinks to get him through the day.  When we started cutting out the bad stuff, he knew those energy drinks had to go, and was happy to have an alternative that was all natural.  I was afraid the Acai Natural Energy Boost wouldn't be strong enough for him, as he was used to those other energy drinks.  Well, he loves it and says it works well for him.  It works so good, that he's actually bought another box!  He says he needs it for our workouts, and I agree!  We add one packet to a cup of water and stir.  You can also add it to a bottle of water and just shake it up.  I don't care much for the taste, so I just gulp it down quickly.  It's not something I'd enjoy taking sips of.  All in all, it's a great energy supplement, and if you want something that's all natural, you should surely give it a try!  You can buy it online.  A 24 count box costs $24.95.  Much more reasonable then those other energy drinks out there.
The second energy supplement I tried is the Grape flavored High Octane Energy Chew.  High Octane Energy Chews are a healthier alternative to high calorie energy drinks and shots that are filled with sugar.  Each chew has just 20 calories and 3 grams of sugar.  Each packet contains 3 chews.  Each chew has the same amount of caffeine as a cup of coffee.  High Octane Energy Chews are made with organic cane juice, brown rice syrup, and natural flavors & colors.  When I first tried the energy chew, I was expecting it to taste like candy.  It does not.  I could barely chew it down at first, but over time I've gotten used to the taste, and I actually like it now!  I like that the energy chew is fast and easy to take.  If I feel that I need a huge boost of energy, I'll take all three chews otherwise one is enough.  After trying both the High Octane Energy Chew and the Acai Natural Energy Boost, I found that I prefer the Acai boost better and will probably stick with that as my energy supplement.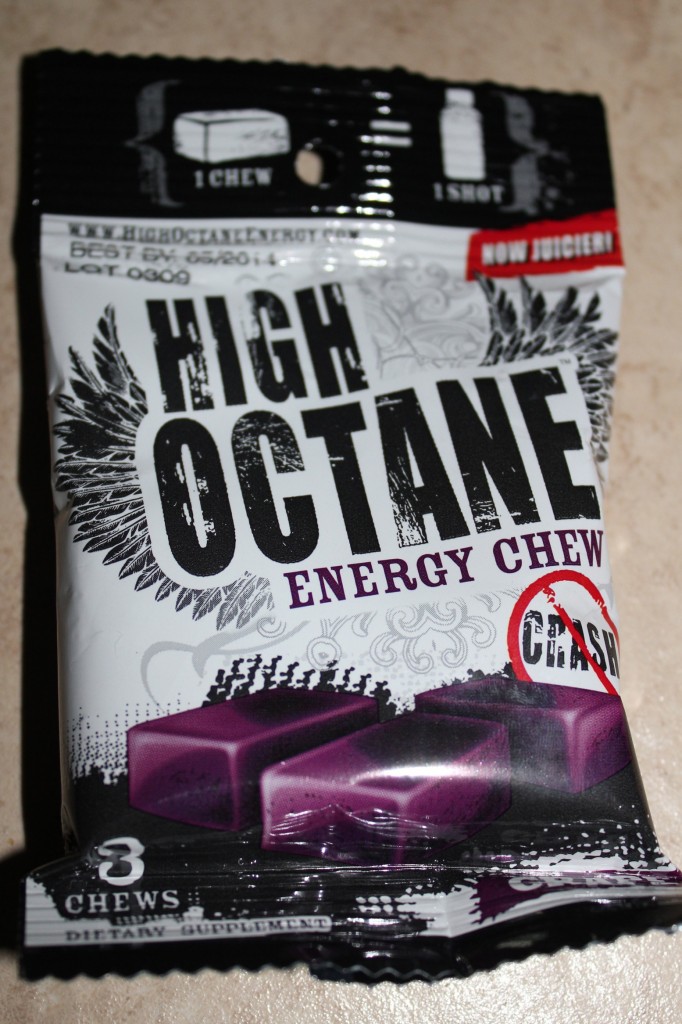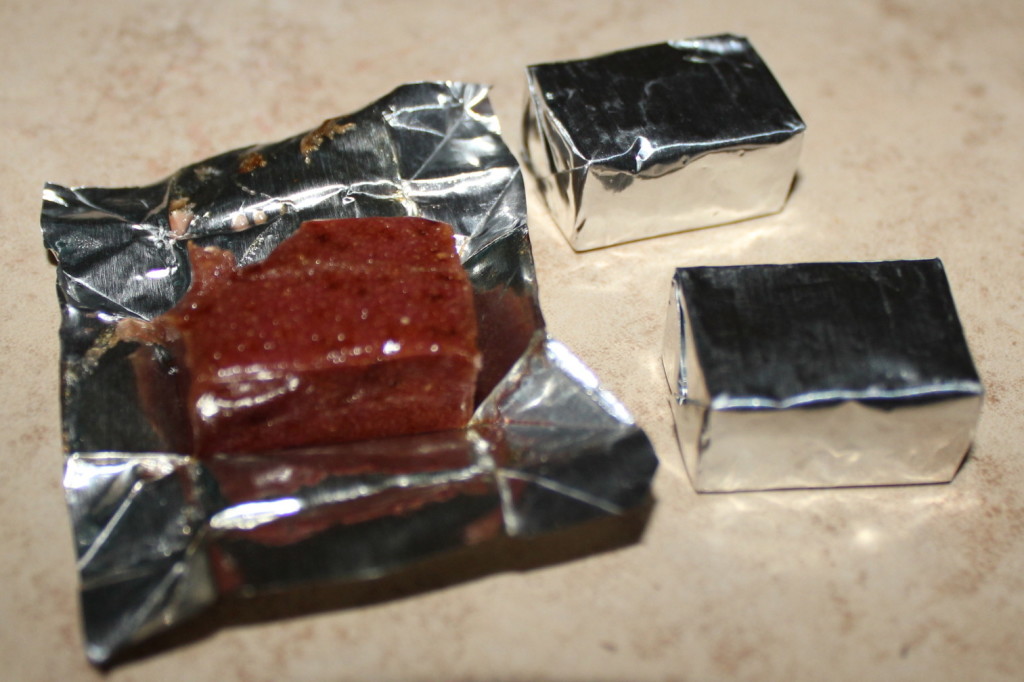 To Go Brands also carries a variety of other Healthy Supplements including Greens to Go. Greens to Go is a packet that you add to a bottle of water that's packed with 15 organic fruits and veggies. Each packet contains the antioxidant power of 6 servings of fruits and vegetables.  I think this would make a great drink for anyone who doesn't get enough fruits and veggies in their daily diet.  I'd add a packet to a smoothie and give it to the kids!  I was given a sample packet of Greens to Go to try, but my daughter somehow got to it and teared the packet open spilling it everywhere!  So unfortunately, I didn't get to try it.  I plan on buying a box so we can try it out!
If you'd like to try some products from To Go Brands, they are offering Livin' The MOMMY Life readers 20% off a purchase!  Head on over to togobrands.com and enter the coupon code MOMMYLIFE20 at checkout.
Disclosure:  I received no compensation for this post.  I recieved the products for review purposes only.  All thoughts and opinions are my own.