Valentine's Day is a special day when we show our loved one's just how much we care. It's a day to celebrate the love we have for our friends and family. Valentine's Day is celebrated in many ways, including giving gifts for those you love and care for.
If you're looking for an awesome Valentine's Day gift for someone special in your life, consider these: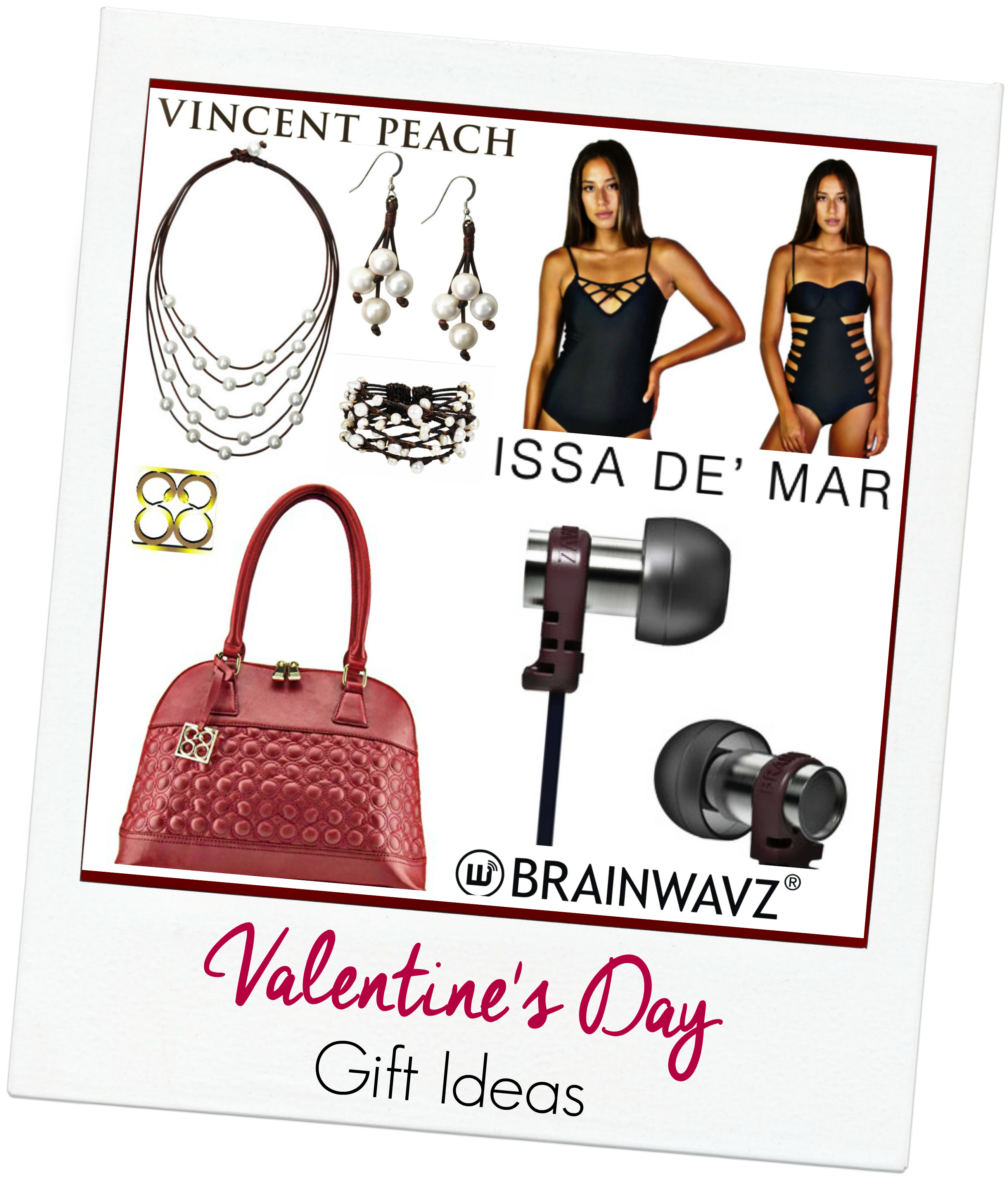 Vincent Peach combines pearls with other natural, organic elements creating exquisite pieces of jewelry. The Vincent Peach jewelry collection is uniquely handcrafted and one of a kind. Seen here are the Constellation Cuff ($79), Boho Tassel Earrings ($275) and Constellation Necklace ($632) all made out of gorgeous freshwater pearls.
Issa de' mar swimsuits are a must-have for any beach loving girl! Surprise the lucky lady in your life with a gorgeous one-piece or bikini from Issa de' mar. They are sure to love it. Featured here are the San Sebastian and Sao Paulo styles. ($168)
The Brainwavz Omega earphones are sleek and stylish. They're made out of high quality steel which sits comfortably in your ear. Sharp and crisp with high definition audio playback, the Omega are top notch for comfort as well as for style. ($15)
88 Handbags offers a beautiful selection of trendy, stylish bags that look good while helping to carry the stuff you need. Featured here is the Margaret Red Quilted Dome Satchel, a richly textured quilted dome purse featuring contemporary styling with an air of sophistication. 88 Handbags are crafted with the highest quality, environmentally-friendly vegan leathers. Order now and get 10% OFF your entire order using coupon code:OUF5L45V  (valid from 2/1-2/14)($49.99)
If you prefer to make your gifts, you might like this idea using a Mason Jar. Want to get the kids involved? They can make this Valentine's Heart Necklace all on their own.
Want more Valentine's Day gift options? Check out these great ideas for Men, Women & Kids.