We got a lot of great deals in July!  Some days our truck was full of great finds, other days we found nothing, but altogether it was a pretty good month for Yard Saling!
Bike & Helmet – $5
This couldn't have come at a better time, my daughter's bike was getting too small for her!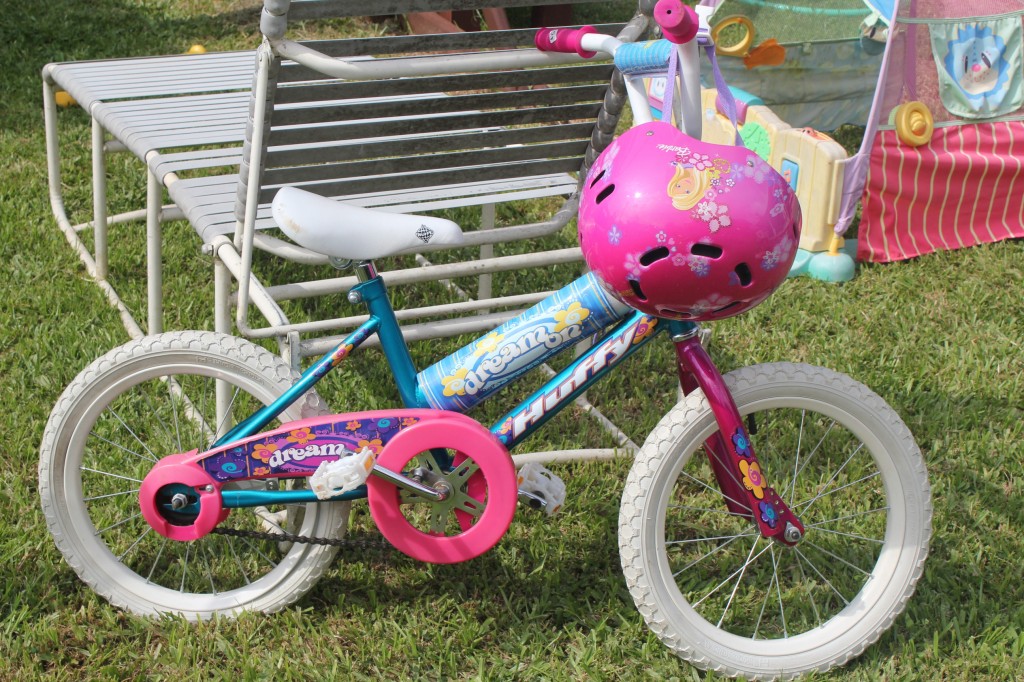 Cowboy boots – All for $5
My little Cow Girl was so excited when we found these boots.  We bought her a new pair last year for over $50, so this was a score for sure!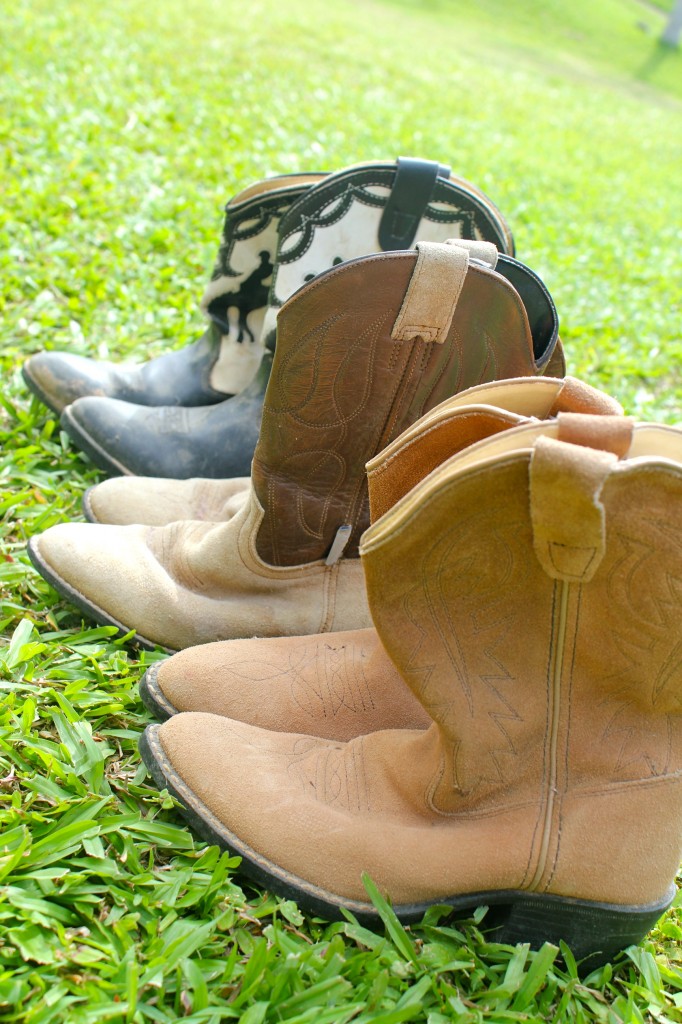 Books & DVDs – FREE – $1.00 each
Here's a few of the books & DVDs we found.  I love to read, but I rarely buy a book brand new.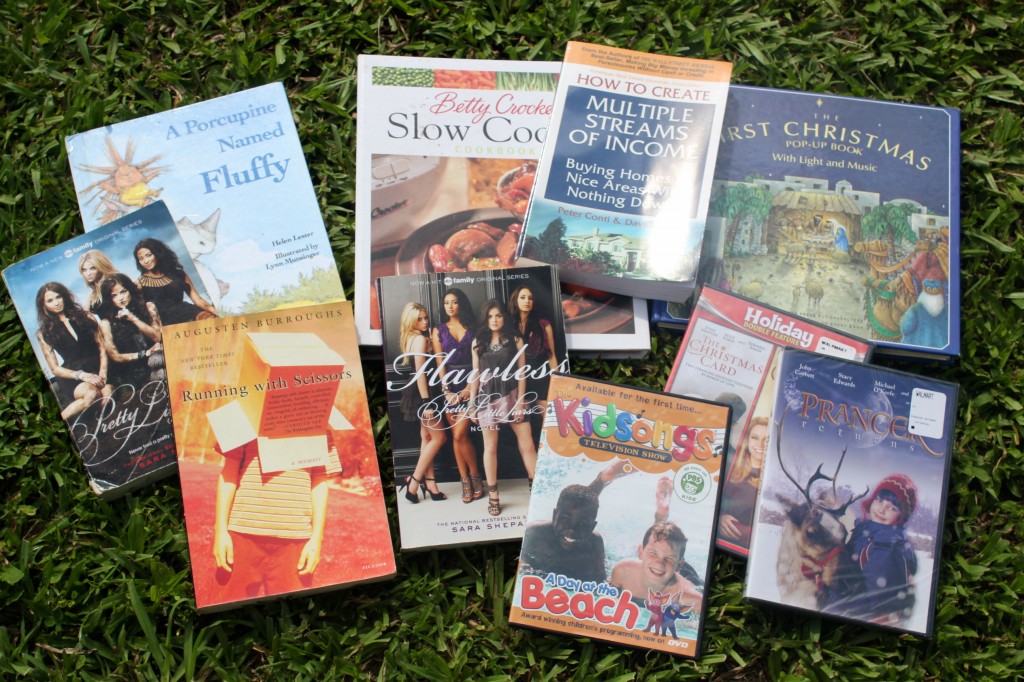 Helmet – $2, Fox Racing Dirt Biking Outfit, boots, Fox goggles & RevoLite Roost Guard – $40 for ALL
Let's just say my husband was extremely excited with this find!  I'm glad he finally has a helmet, and other than the boots, the outfit looks brand new!  This would cost hundreds of dollars had he bought it all new.
23×31 Framed Wave Print – $20
This was brand new, the price on the back says it retails for nearly $100!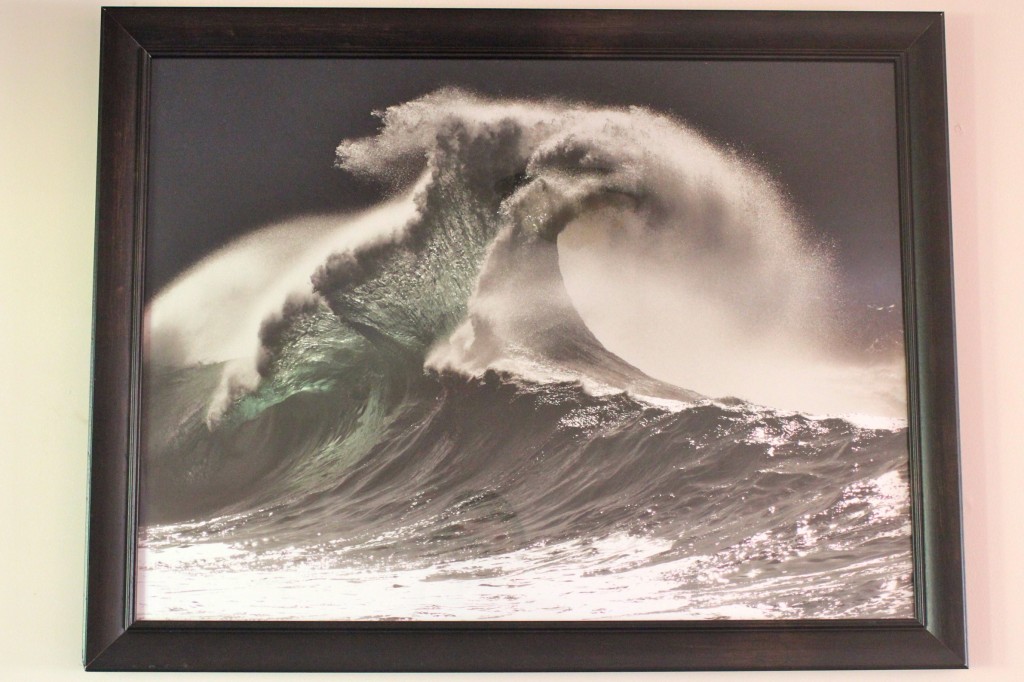 Want to see some other Great things I've Found? Check out more Yard Sale Finds Posts HERE