There's nothing like starting the day off with a yummy, healthy smoothie. I love trying new things and often come up with new smoothie recipes. While some don't always turn out so good, this is one I'll keep making for sure. It's so tasty, I just can't get enough. It includes a few of my favorite things. Who can go wrong with dark chocolate and peanut butter? When making this delicious Dark Chocolate Peanut Butter Fruity Smoothie I used some awesome products from Alter Eco, Pic's & Royal Hawaiian Orchards.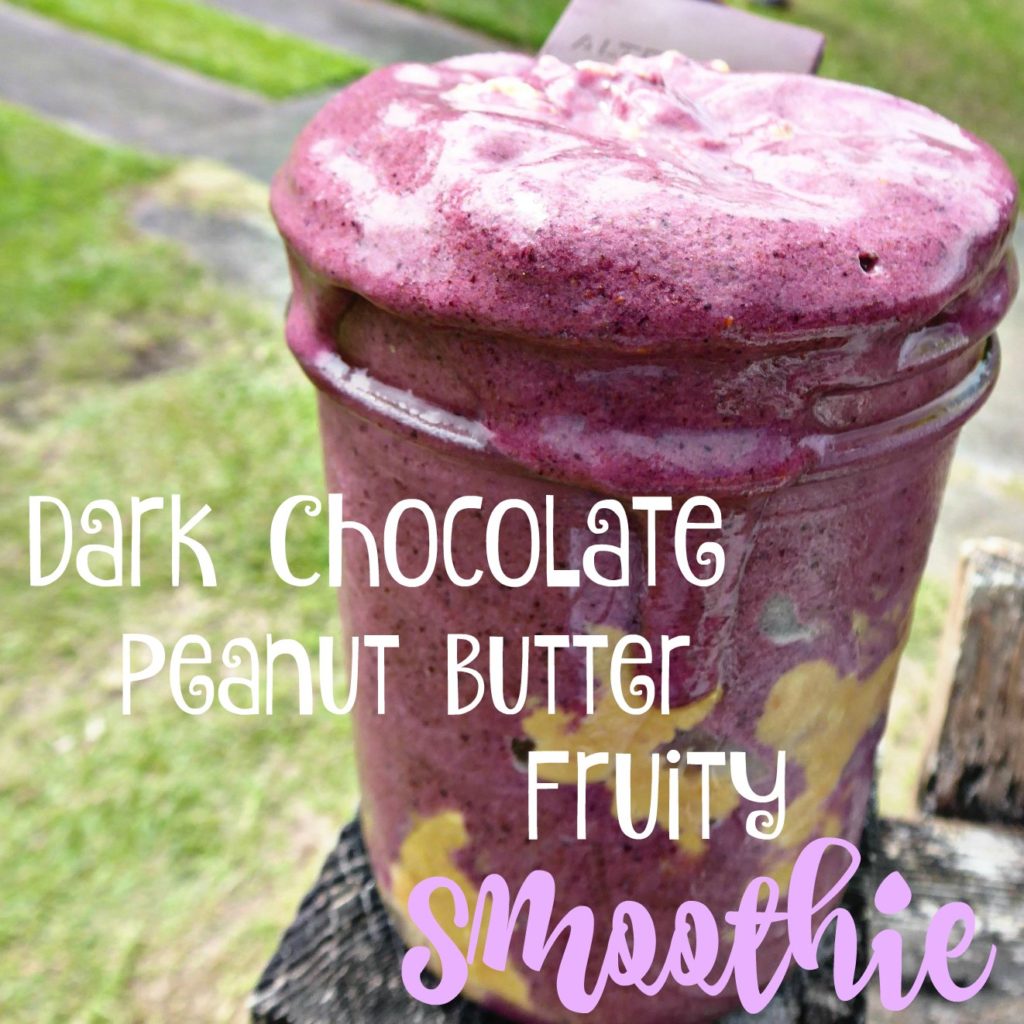 Disclosure: I received samples of some of the products used in this recipe.
Sweets are my weakness, with ice cream being on the top of my list. However, I'm trying my best to eat healthier these days, so no more ice cream for me.  Thankfully, smoothies are a great ice cream alternative. They satisfy my craving for sweets and are still pretty healthy. Yes, even with the chocolate. Dark chocolate's good for you, right?
Dark Chocolate Peanut Butter Fruity Smoothie
2 Tbs. Peanut Butter (I used Pic's Peanut Butter – Crunchy)
1/2 c. Royal Hawaiian Orchards Vanilla Macadamia Milk
1/2 c. frozen blueberries
1/2. c. frozen strawberries
1 frozen banana
4 squares dark chocolate (I used Alter Eco Dark Blackout Organic Chocolate)
Mix all ingredients in blender, and blend.
Optional – Use one tablespoon of peanut butter to line the glass before filling with the smoothie and place a little bit on top. I love the extra peanut buttery taste of the peanut butter when it's not blended in.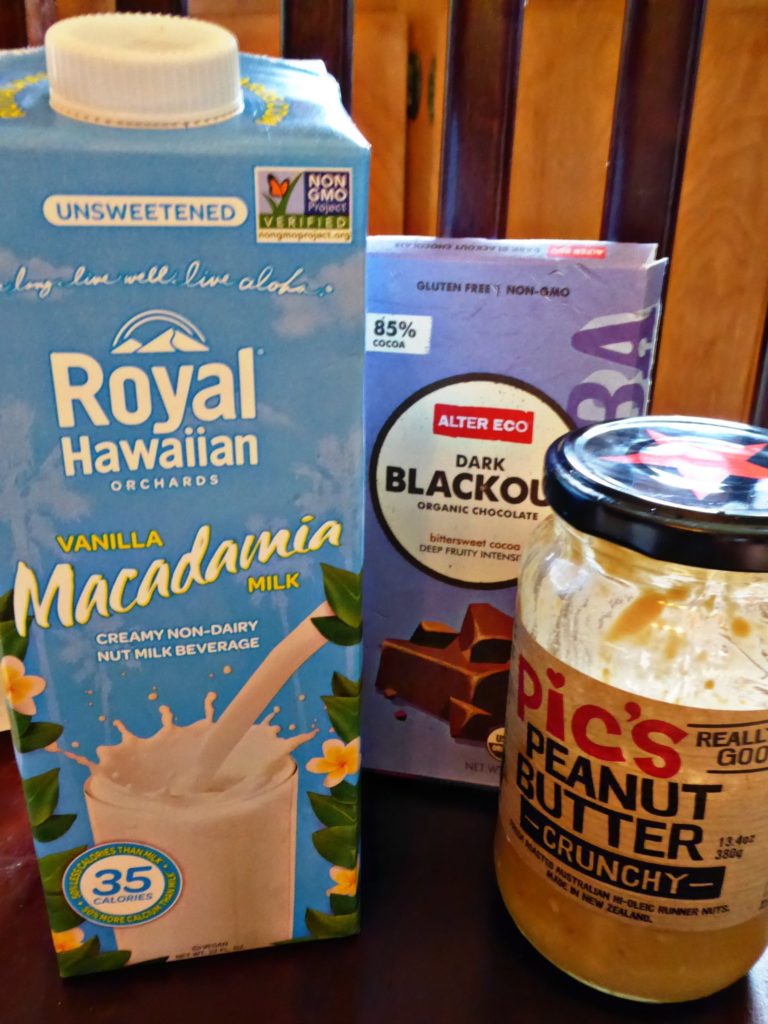 What's your favorite kind of smoothie? Have you ever added chocolate or peanut butter in a smoothie? Will you give it a try?
Want to try more SMOOTHIE RECIPES? Here are some of my favorites. Check these out: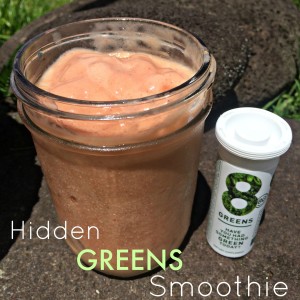 Hidden Greens Smoothie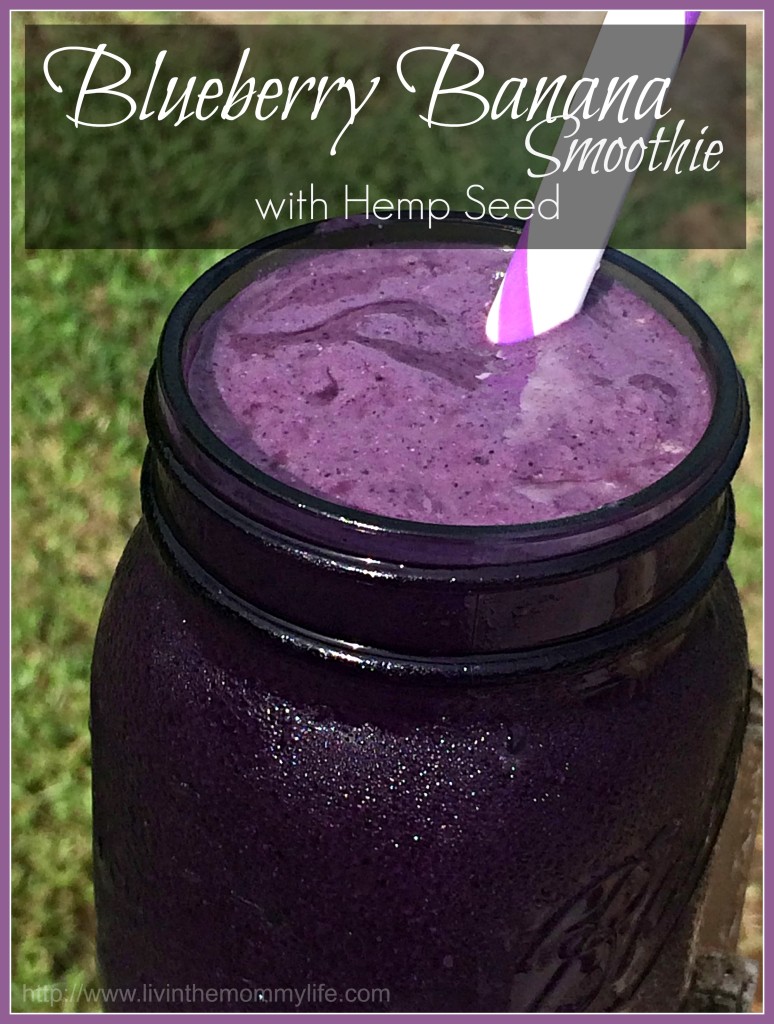 Blueberry Banana Smoothie w/ Hemp Seeds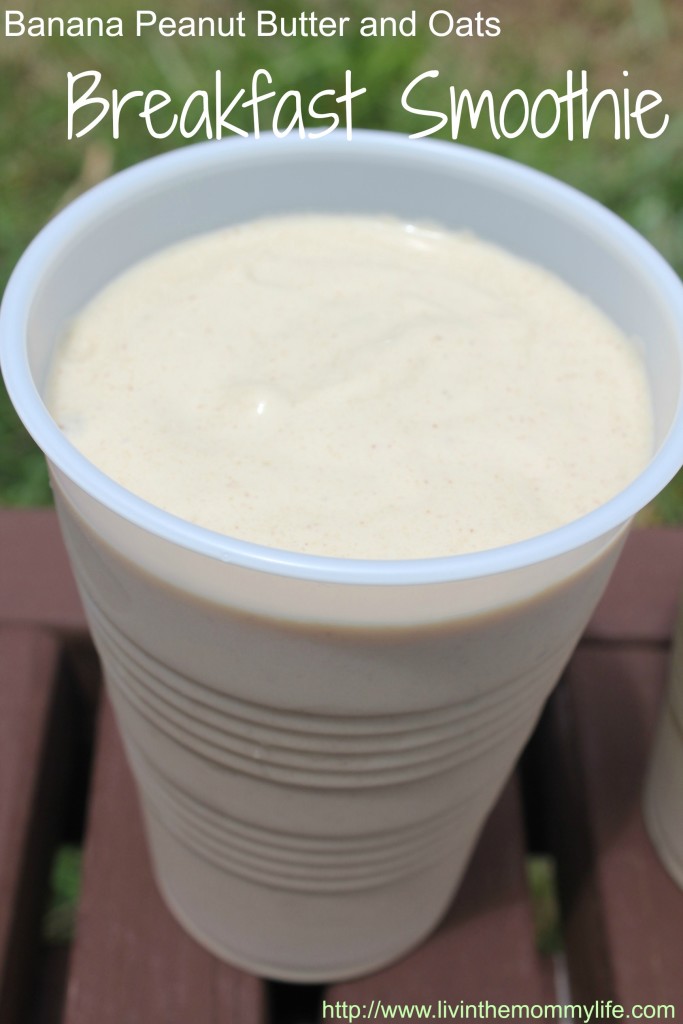 Banana Peanut Butter and Oats Breakfast Smoothie